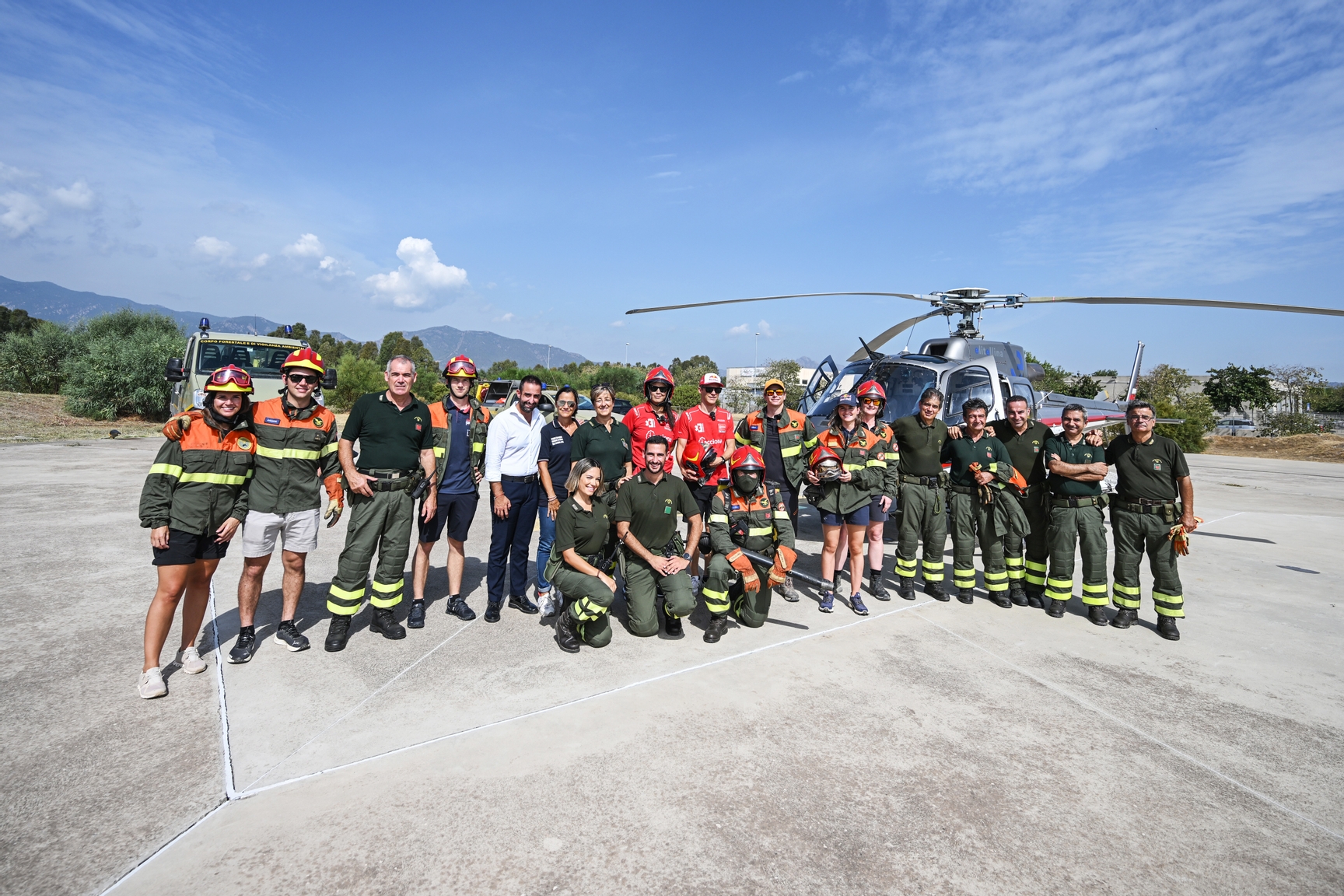 Extreme E launches latest Legacy Programme in Sardinia amid increasing extreme weather patterns
The Mediterranean is already emerging as a key hot spot of climate change. Heatwaves have increased in intensity, number, and length during recent decades, especially in summer.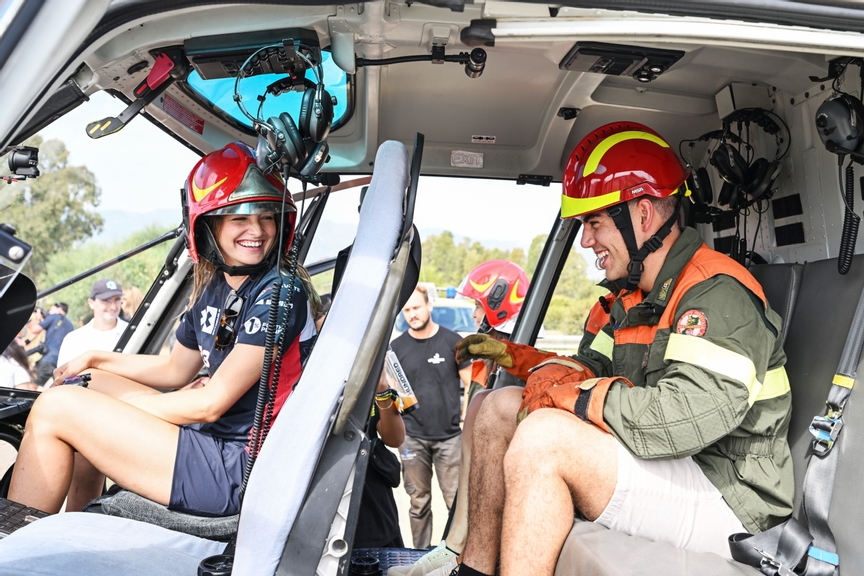 It is becoming more prevalent that Sardinia is increasingly susceptible to rising temperatures, heatwaves, and wildfires. Severe wildfires hit the island in 2021, with the initial blazes impacting more than 20,000 hectares in central Sardinia. This year saw the average number of wildfires across the island rise from 1000 to 1100 incidents.
Extreme E representatives visited Cagliari's Regional Civil Protection Operations Centre to understand how aid relief is organised and coordinated across Sardinia during a climate emergency such as wildfires, which have become ever more prevalent across the island.

A number of drivers and teams across the series were also given access to the Sardinian Forest Service (CFVA - Corpo Forestale e di Vigilanza Ambientale) helicopter operating base in Pula - one of 11 bases across the Italian island. With 11 helicopters in total, these bases have proved vital in supporting fire crews tackling wildfires across Sardinia. They got to meet the men and women who are on the front line to understand how the local authorities respond to the wildfire crisis and take part in a response simulation.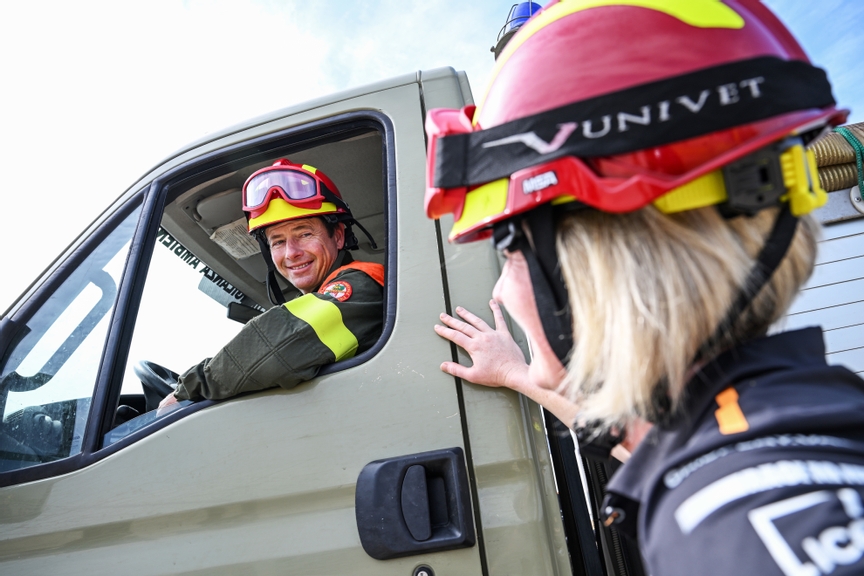 Cristina Gutiérrez, X44 Vida Carbon Racing, said: "It was so great to be at the station today to learn about the amazing work that the firefighters do to keep Sardinians safe from the wildfires. I was so impressed that they have helicopter stations across the country which means that they can get to any fire within 15 minutes. Thank you for hosting us and teaching us about the important work you do."

This latest Legacy Programme groups together environmental initiatives already underway alongside the championship's long standing partnership with MEDSEA, whose research aims to protect and provide sustainable management of the marine and coastal resources of Sardinia and the Mediterranean Sea, and Vodafone Business, who are providing a number of technological solutions to support early detection and training using sensors and VR capabilities.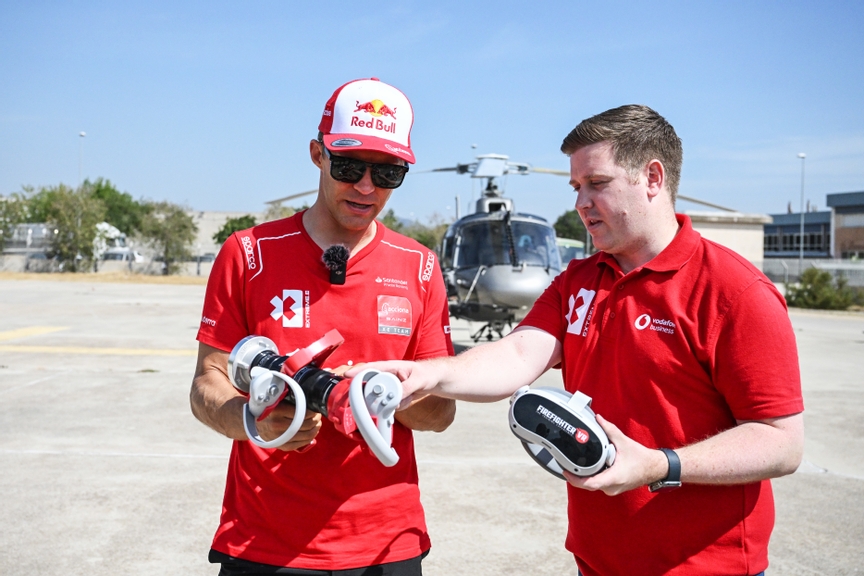 This iteration of a longstanding partnership with MEDSEA continues to shine a light on the ever-worsening wildfire destruction across the Mediterranean, of which climate change is an important driver. Together with our teams and drivers, this initiative strives to raise awareness and understanding of this emergency through a new lens, by highlighting the important work of those on the front line and in turn promote positive action.

Alejandro Agag, Founder and CEO at Extreme E, said: "What has been happening across Europe, and in particular Sardinia, with the extreme heat, weather patterns, and wildfires experienced throughout the continent, is truly shocking. There is a really important and evocative climate story to tell.

"Extreme E has launched a number of important Legacy initiatives with MEDSEA in Sardinia to date, and our latest races there will bring all of those together in understanding just how powerful a collaborative effort can be.

"Experiencing first hand the pivotal role Italy's emergency services play in the response to what's happening as a result of climate change is fascinating."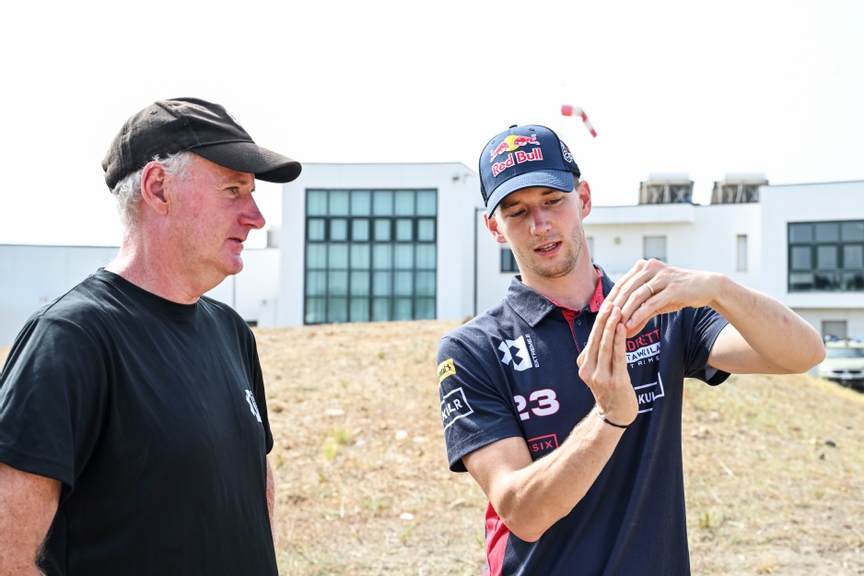 Professor Richard Washington from Extreme E's Scientific Committee added: "Wildfires have very rapidly emerged as a potent symbol of climate change. The global extent of the fires is absolutely staggering, with massive outbreaks in high latitude forests of Siberia, across Canada, in Australia, the Canary Islands, Hawaii, the Amazon, and in the Mediterranean.

"Extreme heat, drought, low relative humidity, and windy conditions combine to create high fire risk. Climate change is a clear driver of each of those components, but the nature of the fires varies hugely from region to region. Fires in the savanna are different from those in high latitude locations which are different from those in the Mediterranean. It is clear that solutions for minimising fire risk and fire control must be tailored to local conditions, and those solutions are invariably multi faceted.

"Extreme E can be proud of its engagement with local expertise on fire detection and fire control in Sardinia. Without local engagement the problem of wildfires will most certainly become far worse."

In July, Extreme E replanted a half hectare area with nectar-rich plants, shrubs and trees to create a forest to support bees – the first of its kind in Sardinia. The creation of a dedicated forest for this under-threat species will help to rejuvenate the role of pollinators in the area and combat the devastating effects of climate change in the region.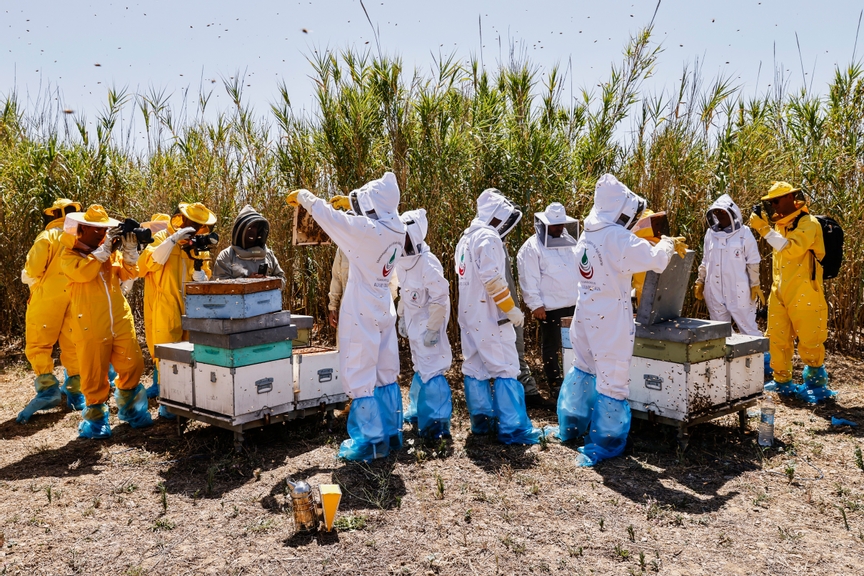 As a consequence of the climate emergency, it is widely acknowledged that there is a pollinator crisis across the globe with a serious reduction in the number and variety of them. It is even more poignant in Sardinia in 2023, where three million bees and 70 tonnes of honey have been lost in this season alone since the last Extreme E event held on the island in July.

As well as the launch of the forest for bees, Extreme E's already established initiatives in Sardinia are ongoing. The championship will further review its early warning sensors it introduced in the region alongside Vodafone Business last year, as well as its legacy programmes in the region which focus on blue and green carbon stores, such as the restoration of areas hit by wildfires and replenishing seagrass beds of Posidonia oceanica in the waters of the Marine Protected Areas around Sardinia.

The racing action, and further details about the Legacy Programme in Sardinia, can be viewed on ITV in the UK across the weekend. Outside of the UK, please visit here for broadcaster details.