Extreme E extends partnership with MEDSEA Foundation to continue its Sardinian legacy efforts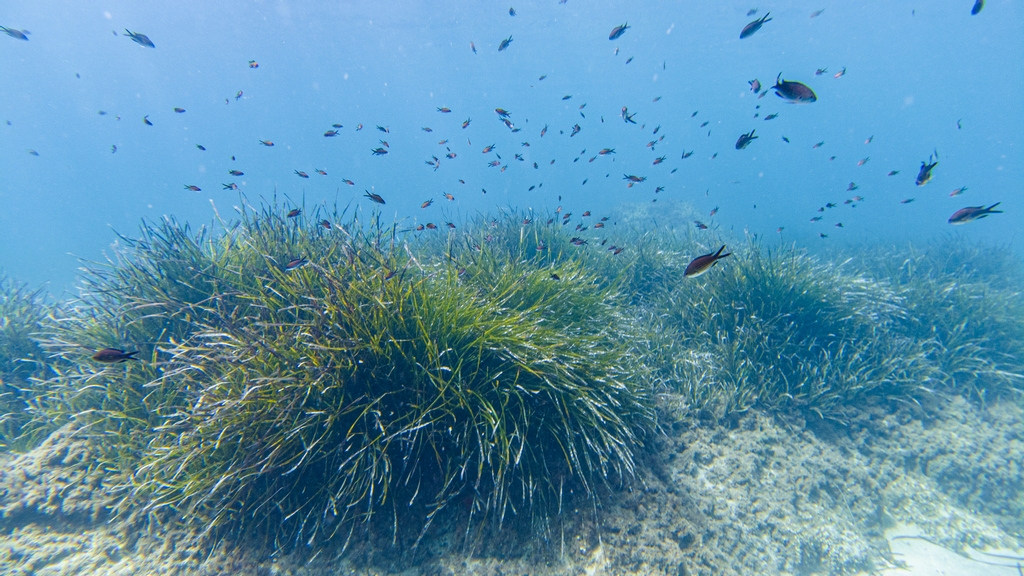 Ahead of the Island X Prix double-header in Sardinia, co-organised by the Automobile Club Italia, and Regione Sardegna, Extreme E is delighted to announce it is extending its partnership with the Mediterranean Sea and Coast (MEDSEA) Foundation for Season 2.
The racing action will once again take place at Capo Teulada in Sulcis-Iglesiente, while away from the track the sport for purpose Championship will also revisit its legacy programmes in collaboration with MEDSEA.

The island of Sardinia underlines just how widespread the climate crisis has become. The region highlights several climate issues not only facing Europe but also the wider world, as environments become increasingly susceptible to rising temperatures, heatwaves and wildfires.

Extreme E will continue to support last year's Island X Prix legacy programmes, which focus on both blue and green carbon stores. Already these projects have made considerable progress in the restoration of areas hit by wildfires and replenishing seagrass beds of Posidonia oceanica in the waters of the Marine Protected Areas around Sardinia.

Ali Russell, Chief Marketing Officer at Extreme E, said: "The Island X Prix in Sardinia will continue to highlight some of the critical issues facing Europe and the wider world, and we are delighted to be working with MEDSEA once more.

"We launched some important work in the region last year and we will look forward to seeing how our legacy programmes have evolved since last year and how we can build upon them to support the climate crisis."

The first Sardinian legacy project explores green carbon, which reflects the carbon sequestered by land ecosystems and incorporates carbon in soils and within biomass such as trees in forests. For Round Two, Extreme E will be returning to Sennariolo to visit the communities impacted by the devastating wildfires in 2021.

Green carbon ecosystems, such as those in natural forests, play a key role in impacting the levels of greenhouse gas concentrations in the atmosphere. However, forests are becoming increasingly vulnerable to forest fires, such as those that devastated forests in Sardinia and elsewhere in the Mediterranean region this year, a situation that is aggravating with climate change.

Last year, the fires blazed through 20,000 hectares of land, displaced over 1,000 people and killed around 30 million bees. Extreme E continues to help restore the historic olive groves lost to the wildfires in the area of Montiferru and run a Fire Prevention Campaign within the local communities on forest fire prevention.

Working alongside MEDSEA, the second project supports the conservation of Posidonia oceanica (seagrass), mitigating the detrimental effects of blue carbon in Mediterranean waters. Blue carbon describes the carbon sequestered in the ocean, the definition of which originally focused on mangroves, salt-marshes and seagrasses, but now also includes seaweed, sediments more broadly, and even carbon sequestered by whales.

Last year Extreme E's own scientists, in partnership with ENEL, worked with MEDSEA to reconnect and replenish the seagrass beds of Posidonia oceanica in the waters of the south-western coast of Sardinia. This work in Mediterranean water continues in the Championship's second season, bringing with it a wave of benefits.

The ocean is seen as a great modulator of climatic stability. It holds 16 times more carbon than the terrestrial biosphere, has absorbed almost a third of the CO2 humans released to the atmosphere and trapped approximately 93 per cent of the excess heat in the biosphere resulting from the massive release of greenhouse gases.

The sequestration of blue carbon has been acknowledged as a long-term solution for climate change mitigation, because carbon locked in marine soils are not vulnerable to wild forest fires, which is returning increasing spans of green carbon to the atmosphere. It is also because blue carbon habitats form the first line of defence for our shorelines, which they protect from erosion resulting from sea level rise and increased storminess.

Protecting these ecosystems will be an essential part of tackling climate change. Yet, we have lost over half of the blue natural capital that our oceans contained, along with the multiple benefits they delivered to society.

Seagrass is thought to be one of the most rapidly declining ecosystems in the world. Extreme E will continue its collaboration with the MEDSEA Foundation, helping to analyse and replant seagrass along the degraded Sardinian coastline.

"Our goal is to be able to plant one million new plants of Posidonia oceanica by 2030," explains Alessio Satta, President of the MEDSEA Foundation.

"Our collaboration with Extreme E is part of a larger campaign – 'A Marine Forest to save the Planet'. Moreover, we plan to restore at least 5,000 hectares of degraded Posidonia oceanica meadows in the Mediterranean Sea over the next thirty years."

Despite only occupying 0.2 per cent of the ocean floor, seagrass stores 10 per cent of the oceans carbon and can capture 30 per cent more from the atmosphere than its tropical rainforest equivalent.

Preserving seagrass ecosystems is a vital step in combating the climate crisis and Extreme E will continue to support MEDSEA's fundamental work while raising awareness of these effective, sustainable methods in the fight against climate change.