Drivers' Programme profiles: Timmy Hansen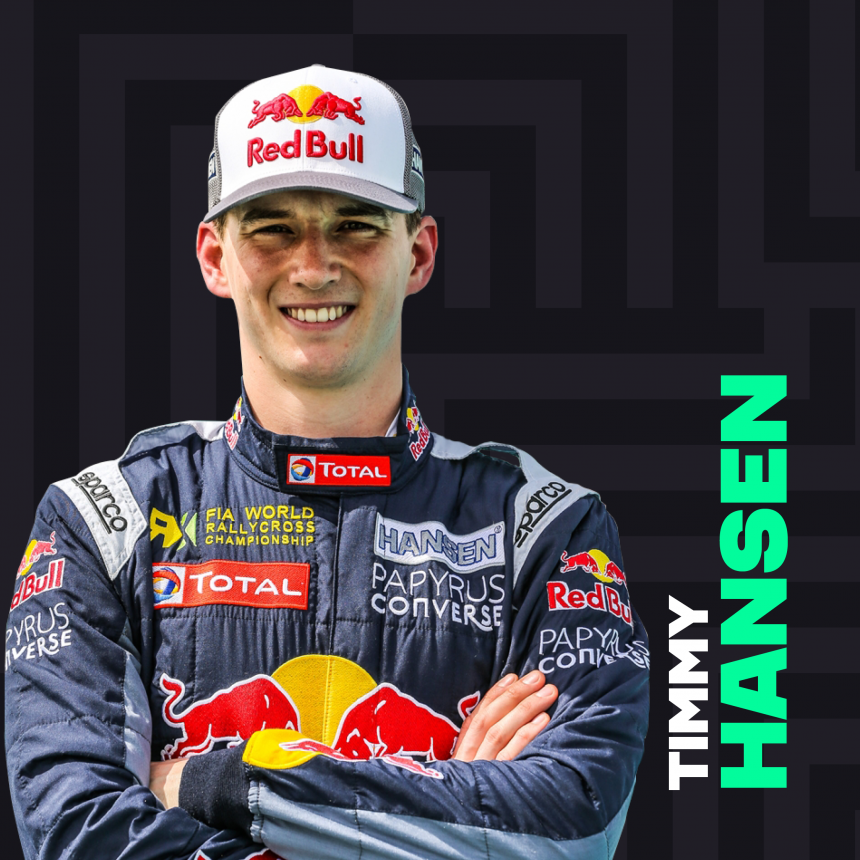 Timmy Hansen is one of a number of high-profile additions to the burgeoning Extreme E Drivers' Programme, and the current FIA World Rallycross Championship (World RX) pace-setter is full of enthusiasm for the pioneering new series as he describes safeguarding the environment as 'the issue closest to my heart'.
Hansen has been a major protagonist in World RX since the championship's inception in 2014. The Swede has secured nine victories to-date and currently leads a three-way title fight ahead of the South African finale in November, following a tight season-long battle with fellow Extreme E Drivers' Programme members Andreas Bakkerud and younger brother Kevin Hansen.
Timmy began his career in circuit racing before switching to rallycross in 2012, finishing third in the FIA European Rallycross Championship the following year. The 27-year-old has since gone on to regularly prove himself at the top table in World RX, winning a race in his debut campaign and scoring three victories on his way to second overall in 2015. He also triumphed in the inaugural Nitro World Games Rallycross event in 2018 – and now he is eager to discover what Extreme E is all about.

"I've been interested in electric racing for a really long time," Hansen revealed. "I'm very pro the switch to electric cars and since the advent of Formula E, I've wanted to get involved. Electric cars are extremely fast and they're good to drive. The new technology is also very interesting, as is the challenge of developing that technology and learning new things.
"The environmental message is probably the biggest thing that draws me to Extreme E. We need to do something and take action. To me, it's the perfect way for us to be able to send that message and spearhead that movement.
"My mum Susann picks up plastic wherever she goes, cleaning up our environment. She's brought the whole family with her on this topic – we joke that she runs a recycling centre! It's probably the issue closest to my heart. Cleaning the oceans and raising awareness to save these environments, by racing on location in the Indian Ocean is a great cause. I want my children to see these places as previous generations have had the chance to."
Hansen also contends that his experience growing up in Scandinavia and competing both on and off-road in rallycross would likely be beneficial in the innovative new off-road racing series.
"Coming from Sweden and being used to ice driving, I'm all about car control," he explained. "Driving very fast on the limit is my forte. Finding your way through the environment and getting the last few tenths from a rallycross course is where I've been strong. The cars will be very powerful – that's the nature of electric cars. The chassis has to handle all sorts of different terrain.
"As a contest, it sounds very appealing. Technically, too, it's very interesting to be part of something new. I've competed in rallycross for a long time and I love it. Extreme E sounds similar, but it also offers new challenges, which is very exciting.I'm up for the challenge and we'll see what it holds!
"Going to these places is not something you could do otherwise – it's a big adventure. The races will be in places already affected by human influence and climate change, and personally, it's exciting to go and see these locations. It will be full of surprises and eye-opening, for sure."