Extreme E confirms EcoZone project in Senegal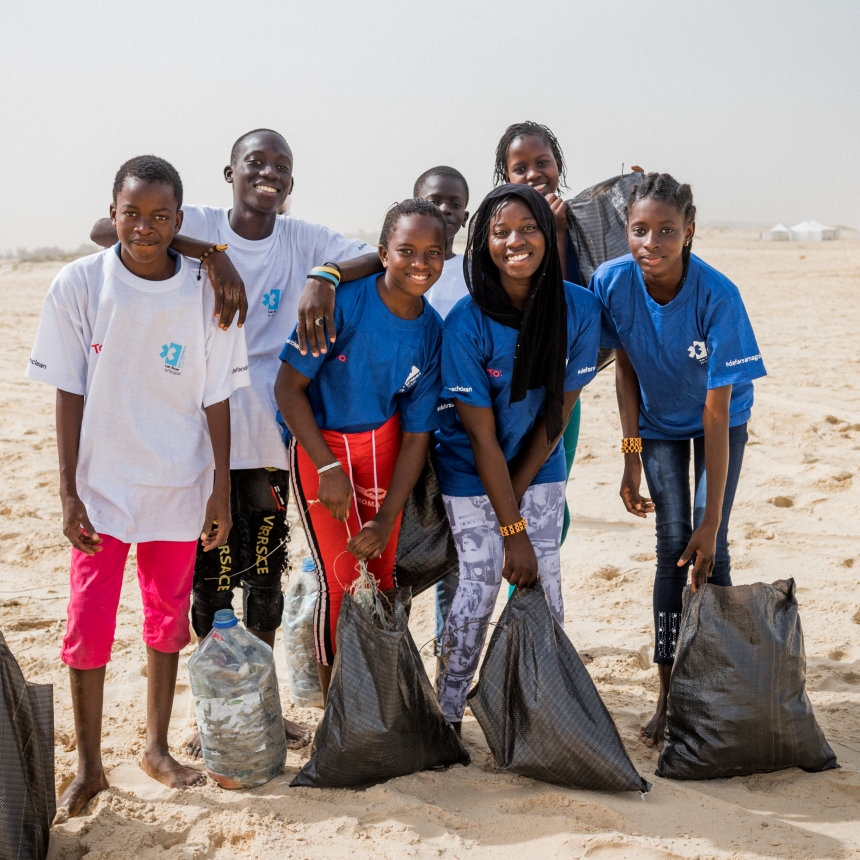 Extreme E, the revolutionary new electric off-road racing series, has confirmed an additional Legacy Programme in one of its race locations, Lac Rose, Senegal, tied to improving sustainable practices in the local community.
Extreme E, GroupeSenghor (GS) - an organisation that addresses community needs while preserving the environment – and Extreme E's Senegal Legacy Partner to.org, are proud to announce the EcoZone Project, a livinglab that addresses the communities primary needs while preserving the environment through experiential learning, regenerative agriculture and circular economy specifically in Lac Rose, an area that was once a tourist hotspot, but is now home to a community facing many challenges.
Alejandro Agag, Founder and CEO of Extreme E, said: "Extreme E is delighted to be able to support these sorts of projects that provide such a vital lifeline to communities detrimentally impacted by environmental challenges.
"Lac Rose in Senegal is one of our race locations in 2021 and we are looking to leave a long-lasting positive legacy, which is why we are working with communities to empower them long-term to create a full-circle of change. I'm really looking forward to going to Senegal next year and getting involved in these projects."
Together, GS, to.org, and Extreme E aim to raise awareness of climate issues by engaging local people to create a healthy environment, and in turn build a sustainable community by providing guidance, information and tools to empower. The EcoZone project aims to establish hubs of inspiration and actions for the whole community.
The community itself is in Niaga, around 30 kilometres from Dakar and is home to 12,388 people. The area and its inhabitants face a variety of issues, which lead to economic vulnerability.
The three key areas of the project are community outreach, resource conservation and economic empowerment through a variety of initiatives that create a circular economy, allowing communities to become self-sufficient from both a living and economic perspective.
The specific projects are as follows:
Experiential learning

at local schools to make them the hub for sustainable action and community cohesion

Regenerative agriculture

for productive land usage

Tree planting

activities to help tackle climate change while increasing greener and healthier living

Eco-construction

by using EcoBriques and local creativity to enhance and beautify their neighbourhoods
Nachson Mimran, Co-founder and CEO of to.org said: "At to.org we support individuals and organisations whose mission it is to heal the world, an ethos perfectly exemplified by this partnership with Extreme E and GS on the EcoZone Project."
Vera Diop, Project Coordinator at To.org added: "It is a privilege to be able to partner with Extreme E to bring a new and exciting sporting event to Senegal and to partner with GS to bring important projects, like EcoZone, for the benefit of Senegalese people."
Louisa Tholstrup, Explorer, Science and Legacy Manager at Extreme E concluded: "We are incredibly proud to be supporting the community of Lac Rose and their beautiful environment through the EcoZone project, which has been conceived by a hugely inspiring Senegalese entrepreneur, Stephan Senghor, with proven success of community projects across his homeland of Senegal and other countries throughout Africa. Stephan and Vera's vision to empower local communities to protect and sustainably develop their neighbourhood will ensure long lasting impact and future progress of the project, with the hope of replicating EcoZone's in other communities across Africa."
Beyond Lac Rose, The Ecozone Project will spread to Dakar through "the Ecobrique Challenge", where communities will be challenged to contribute in resolving the urban waste issue by producing ecobriques (PET bottles filled up with dry and non recyclable waste, mainly post consumer plastics) which will divert over 40 tonnes of waste from the landfill by engaging communities in ecological waste management practices and eco construction.
This follows the announcement that Extreme E will plant one million mangrove trees in Senegal with Senagalese NGO Oceanium.
Extreme E starts racing in early 2021 and will visit five locations all negatively impacted by climate change and environmental issues. Whilst there, the series will leave a long-lasting positive impact through a variety of Legacy Programmes, which have been developed in association with local communities and the championship's Scientific Committee.