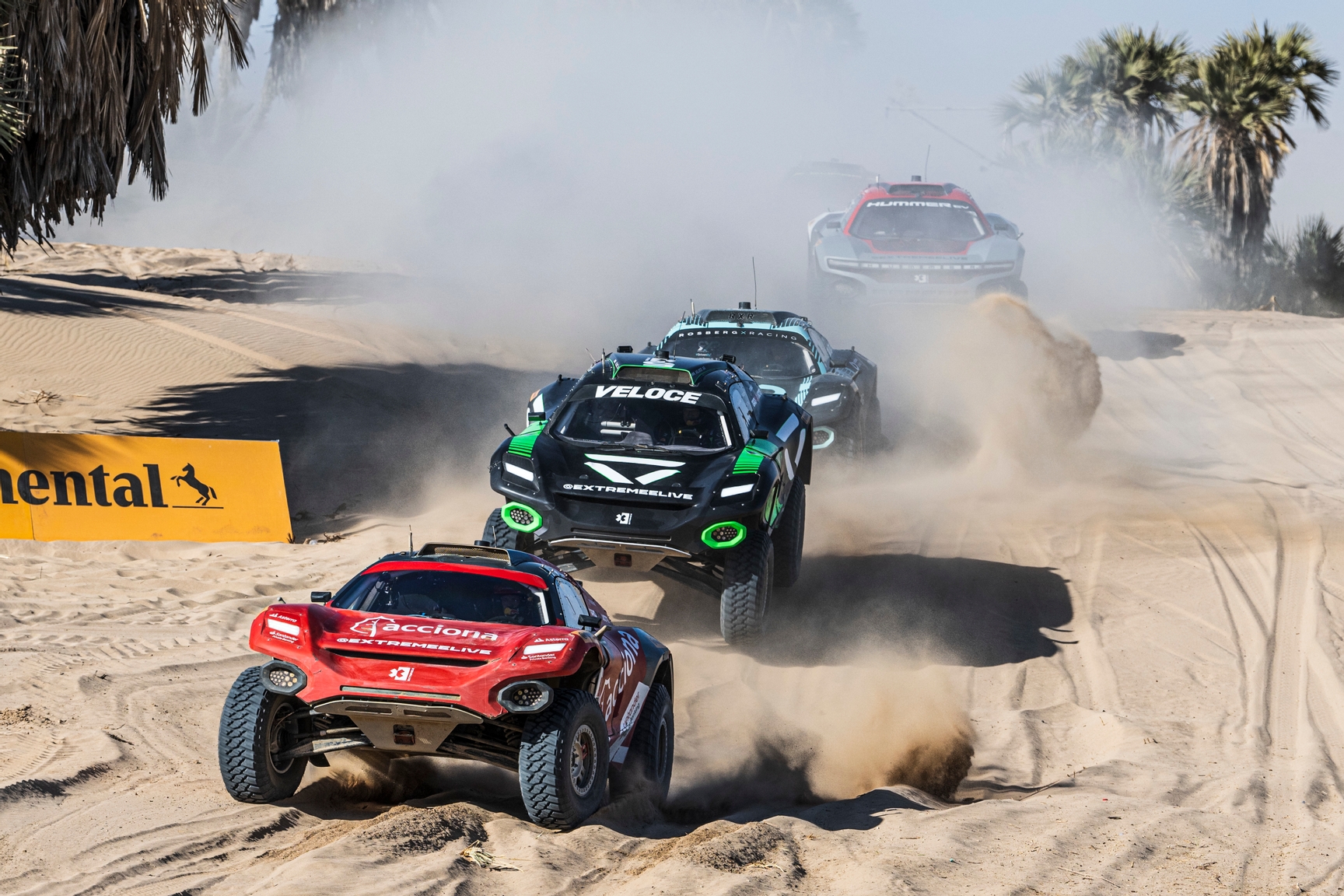 Five teams to fight for Season 3 glory
Looking ahead to the title showdown, ACCIONA | SAINZ XE Team (ASXE) lead the way with 139 points. The Spanish outfit has gone from strength to strength in 2023 and, after claiming their maiden series victory in NEOM, Saudi Arabia, in March, have asserted themselves as one of the championship's pacesetters.

A second victory last time out for Mattias Ekström and Laia Sanz at the Island X Prix, along with three additional podiums across the campaign, has ensured ASXE will head to the Atacama Desert in December as the team to beat.

Hot on their heels and pushing for their second Extreme E title in three years are Rosberg X Racing (RXR), who sit three points behind ASXE in the standings.

After two third-place finishes in the season opener in NEOM, Nico Rosberg's outfit backed up their consistency with two top-five finishes at the Hydro X Prix in Scotland.

RXR's championship really ignited in the season's first visit to Sardinia back in July, winning both rounds to confirm their title credentials. Finishing fourth and second at the previous Island X Prix last weekend has closed the gap to ASXE further still and, having previously claimed an Extreme E title, RXR will be doing all they can to make it two championships in three seasons.

Mikaela Åhlin-Kottulinsky, RXR, said: "Securing the P2 spot in the championship standings is crucial for our title fight. We're only three points behind, and we're eagerly looking ahead to Chile."

In third place are Veloce Racing, who have been strong contenders throughout 2023 in what has undoubtedly been the team's breakout season in Extreme E.

Two victories from the opening four rounds, including their maiden championship win, set down a benchmark for their competitors as the British outfit headed the standings.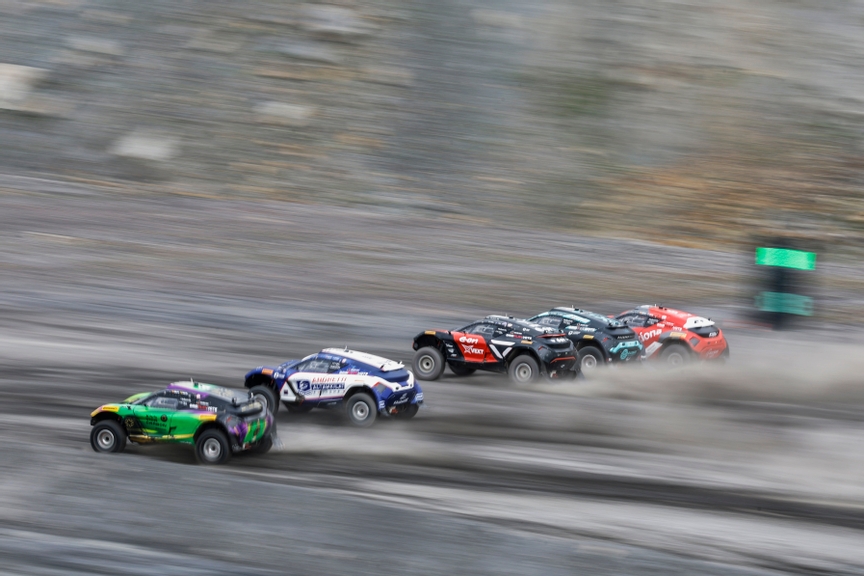 One podium from the next four rounds has dropped Veloce Racing back to third, but drivers Kevin Hansen and Molly Taylor have been a strong pairing ever since they got behind the wheel at the Season 2 finale in Uruguay, and will look to show their undoubted speed in Chile.

Veloce Racing are 21 points behind ASXE, but are still within reach heading into the final two rounds.

Molly Taylor, Veloce Racing, added: "We never give up and we're focusing on the next rounds with a package that we're feeling really good about. The speed that we've got is enough, so we just need to control what we can control."

Further back, yet still in the running for championship glory, are No. 99 GMC HUMMER EV Chip Ganassi Racing (fourth – 99 points) and X44 Vida Carbon Racing (87 points). Both will need to secure the maximum amount of points they can at the finale in Chile, and hope others falter in pursuit of title glory.

Sir Lewis Hamilton's X44 Vida Carbon Racing have had ups and downs across 2023, with their only visits to the podium being their two victories of the campaign at the Hydro X Prix and most recent Island X Prix. Nevertheless, the Season 2 champions should not be discounted given their undoubted pace, and will be putting the other contenders under heavy pressure to secure back-to-back titles. They were also victorious in Chile in 2022 in the series' first visit to South America.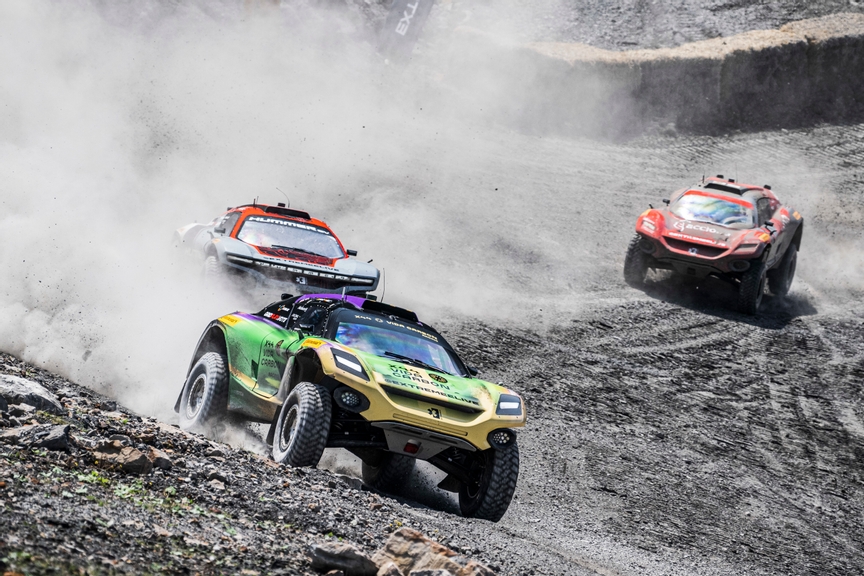 No. 99 GMC HUMMER EV Chip Ganassi Racing's consistency has kept them in the title hunt, as they are the only one of the title contenders not to have taken a victory in 2023. However, the American outfit have finished in the top five positions in all but one of the rounds of the 2023 season, and given their speed the Antofagasta Minerals Copper X Prix finale could provide that illusive win in their bid for championship honours.

It is the first time in Extreme E history that five teams head into the season finale still with a shot at securing the championship.

With two rounds still to go, along with vital Qualifying Heat and Continental Traction Challenge points up for grabs, the championship decider in the Atacama Desert on December 2-3 is set to be a thriller.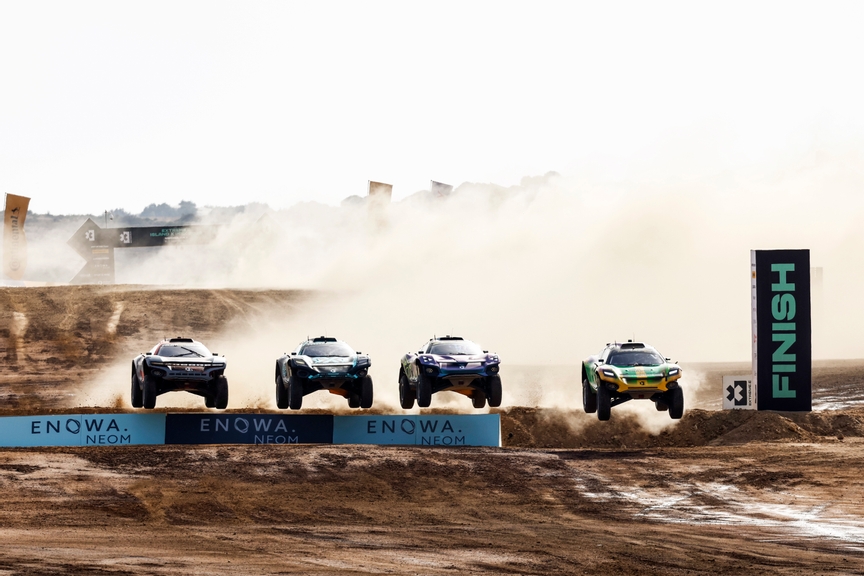 The crowning of the 2023 champions will be live across ITV and STV in the UK, while outside of the UK please visit here for broadcaster details.