RXR set the early pace ahead of Island X Prix
The new Island X Prix course sits within the Capo Teulada military training area, in collaboration with the Italian Army, and there is plenty to contend with as the drivers face additional jumps and water splashes.

During Free Practice 1, NEOM McLaren Extreme E Team's Emma Gilmour was involved in an incident, following which the New Zealander was transported to Cagliari hospital for precautionary checks.

The NEOM McLaren Extreme E Team have confirmed that Gilmour has undergone additional tests at the hospital, where further examination showed she has a small rib fracture. As per standard procedure, Gilmour will be under observation in the hospital for the next 24 hours.

As a result, Gilmour will be unable to compete for the remainder of the Island X Prix this weekend. Extreme E's Championship Driver, Tamara Molinaro, will compete alongside Tanner Foust, marking the first time the Italian has competed this season.
The top three teams in the championship standings recorded the three quickest times in Free Practice, demonstrating the speed that has made them title contenders this season.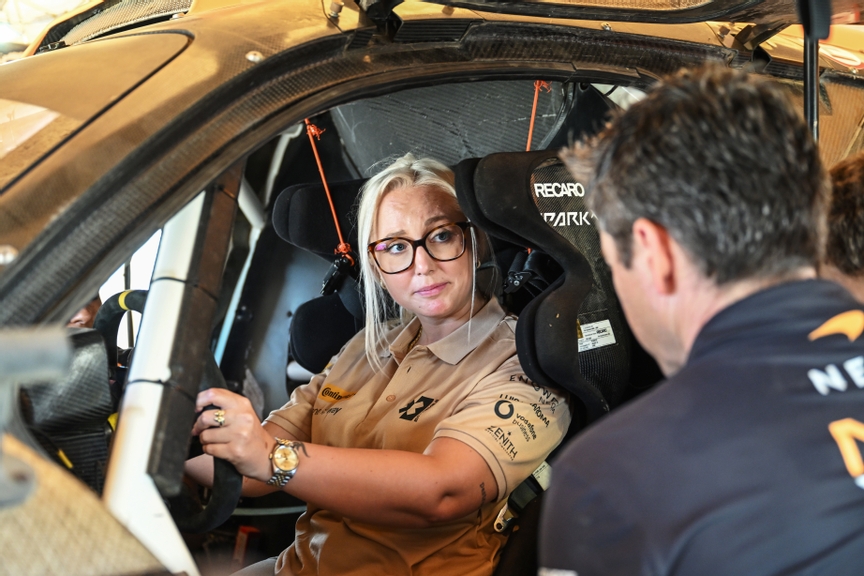 Fastest were Season 1 champions Rosberg X Racing (RXR), on the charge from back-to-back wins in July, with a time of 9:36.271mins in a location they seem to favour.

Off the back of victories in Rounds 5 and 6 at the previous Island X Prix, Mikaela Åhlin-Kottulinsky and Johan Kristoffersson continued their dominant form to set the quickest time of the day by just 1.115 seconds.

Mikaela Åhlin-Kottulinsky, Rosberg X Racing, remarked: "Having the quickest time in free practice is a positive sign for us. Sardinia has always showcased our team at our best. The reconfigured track will provide new challenges and opportunities. We've still got some work ahead of us, but we're eager to give it everything we've got this weekend."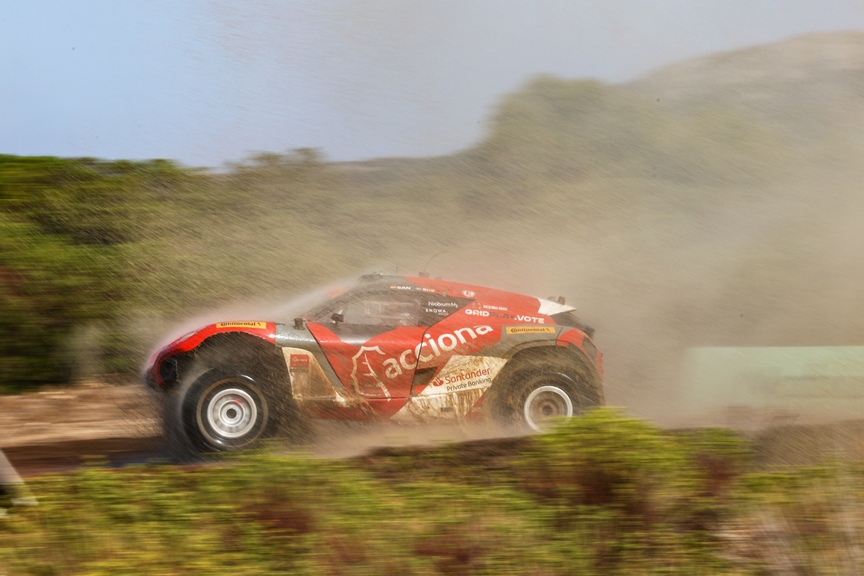 Behind Nico Rosberg's outfit were current championship leaders ACCIONA | SAINZ XE Team, with championship contenders Veloce Racing finishing in third, thanks in part to Kevin Hansen securing the quickest lap of the day with a 1:53.122.

Less than nine seconds separate the top six teams as we head into what promises to be another thrilling Sardinian installment. The racing action can be viewed on ITV in the UK across the weekend. Outside of the UK, please visit here for broadcaster details.

Free Practice combined timings:
1. Rosberg X Racing: 09:26.271 (FP2)
2. ACCIONA | SAINZ XE Team: 09:27.386 (FP2)
3. Veloce Racing: 09:32.168 (FP2)
4. X44 Vida Carbon Racing: 09:33.492 (FP2)
5. ABT CUPRA XE: 09:34.529 (FP2)
6. Andretti Altawkilat Extreme E: 09:34.827 (FP2)
7. Carl Cox Motorsport: 09:43.972 (FP2)
8. No.99 GMC HUMMER EV Chip Ganassi Racing: 09:54.234 (FP2)
9. JBXE: 09:56.490 (FP2)
10. NEOM McLaren Extreme E Team: 21:54.418 (FP2)