Five new candidates join Extreme E through Racing for All initiative
Following the launch of the initiative in 2022, half of the Extreme E grid now has a Racing for All candidate as part of their racing team.

Informed by the findings of The Hamilton Commission, Racing for All is creating opportunities for a new generation of mechanical and engineering talent to join the world's most radical off-road electric racing series. The programme aims to reduce barriers and attract those who might not otherwise be able to have this opportunity, and encourage particularly those who are female, minority ethnic, or from a lower socio-economic background to apply.

The Racing for All recruits, Lanna Campbell (Andretti Altawkilat Extreme E), Amanda Kangai (Veloce Racing), Daanish Chilwan (No.99 GMC HUMMER EV Chip Ganassi Racing), Calvin Langat (X44 Vida Carbon Racing) and Aisling Power (NEOM McLaren Extreme E Team) got to experience the inner workings of an Extreme E outfit at the Hydro X Prix, with tasks ranging from recording data from runs out on course, to car and bodywork repairs.

For Lanna Campbell, who lives on the Isle of Arran in Scotland, working at her home event was a particular highlight.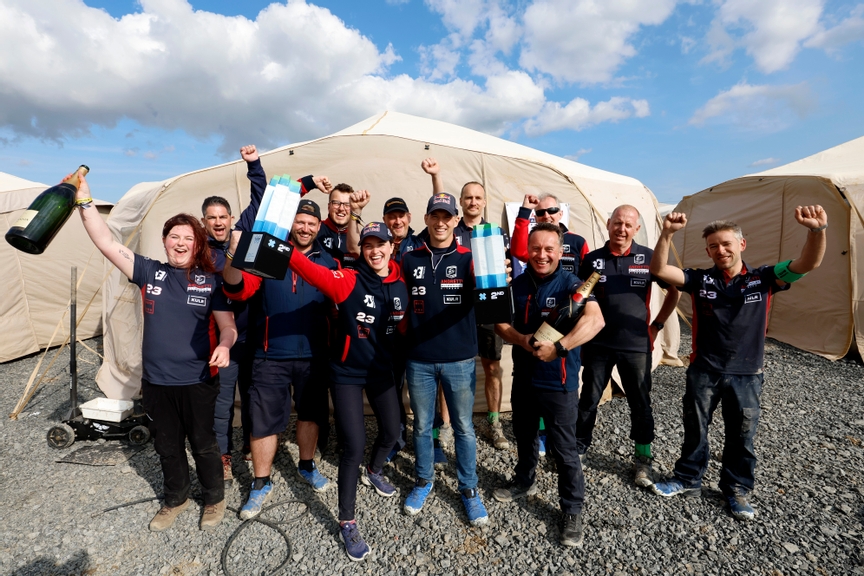 As part of the Andretti Altawkilat Extreme E squad, Lanna initially shadowed all aspects of the race team. After a day of shadowing, Lanna was able to help out with car and bodywork repairs as well as supporting the mechanics as and when needed for various duties across the race weekend.

Lanna said: "It was an amazing opportunity to work with Andretti Altawkilat Extreme E. My old schoolteacher found out about Racing for All online and sent it to me, and I knew I had to take the opportunity.

"I've been shadowing all the team members to watch and understand their jobs, and I also got the opportunity to get stuck in and help the mechanics with some car repairs and do some car vinyl. I've really been loving it – I'm having the time of my life! The experience has really made me want to work in motorsports now.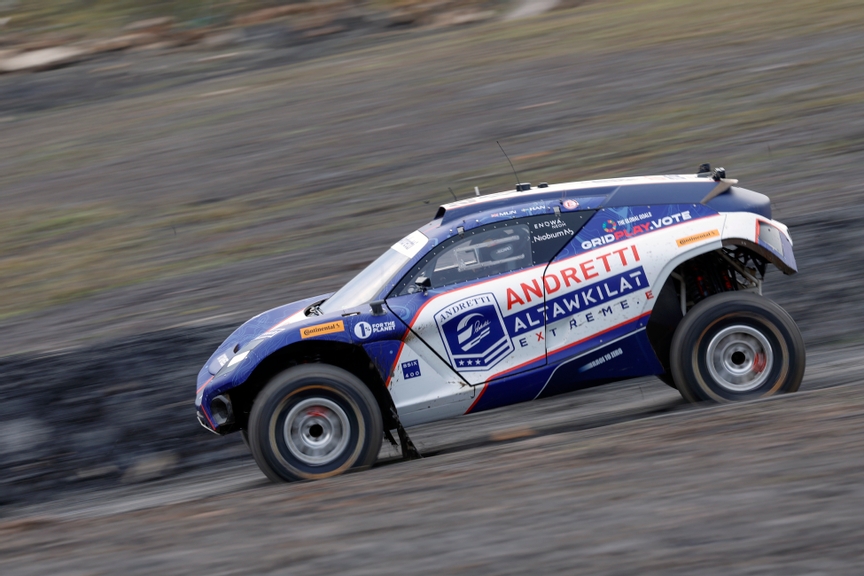 "The only thing that shocked me is how busy and fast-paced it can get between the track action. Obviously, when you watch motorsport, the TV doesn't show you that side. But even understanding that has been great. Every day is a learning day as they say!"

Moreover, EqualEngineers were at the Glenmuckloch venue to deliver engagement sessions supporting the series' Racing for All candidates, improving their practical and communications skills.

Extreme E has also worked closely with EqualEngineers throughout the development of this initiative, whose Pathways Programme is supporting engineering students from diverse backgrounds to secure graduate employment in engineering.

What's more, EqualEngineers has launched an Edinburgh & South East Scotland Pathways Programme, with the objective to reduce the inequalities within the region and mentoring the engineers of the future.

Mark McBride-Wright, Founder and CEO, said: "We had a brilliant time attending our first Extreme E event, in my sunny homeland of Scotland! I thoroughly enjoyed meeting the teams around the paddock and seeing all the engineering which goes into the race.

"We ran a brilliant professional skills and media training session with the Racing For All candidates, and I plan to keep connected for seeing what opportunities we can support through EqualEngineers longer term."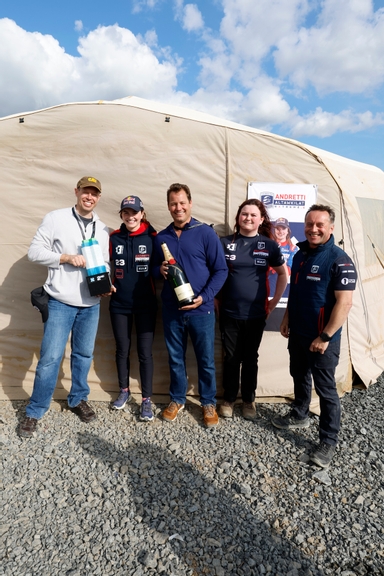 Stay tuned for more insights from Extreme E's Racing for All candidates and the invaluable experience they have received as a result of the initiative and working across the championship.