One week to go until series' homecoming Hydro X Prix
Sport for purpose series heads to Scotland for the first time
The ODYSSEY 21s will race in the former open-cast Glenmuckloch mine in Dumfries and Galloway
The former coal mine will be transformed into a Pumped Storage Hydropower (PSH) plant and wind farm, aligned with Extreme E's focus on renewable energy solutions
Veloce Racing head the Season 3 standings, with ACCIONA SAINZ | XE Team and Rosberg X Racing completing the top three
Catie Munnings will be taking part in her home event at the Hydro X Prix
Andreas Bakkerud will make his series debut competing for Jenson Button's JBXE team
The series' upcoming Scottish event will take place in the former open-cast Glenmuckloch mine in Dumfries and Galloway on 13-14 May, shown live on ITV and STV at 1300 – 1500 on both days.

The Hydro X Prix in Scotland represents an exciting return home for the sport for purpose series as it delivers its third season, highlighting climate issues and solutions that are not just global, but also right on our doorstep.

Racing at the restored former coal mine for the Hydro X Prix will provide a poignant backdrop for Extreme E, which uses its platform to raise awareness of climate change and global solutions, with the mine about to undergo the next phase of its major transformation into a Pumped Storage Hydropower (PSH) plant and wind farm.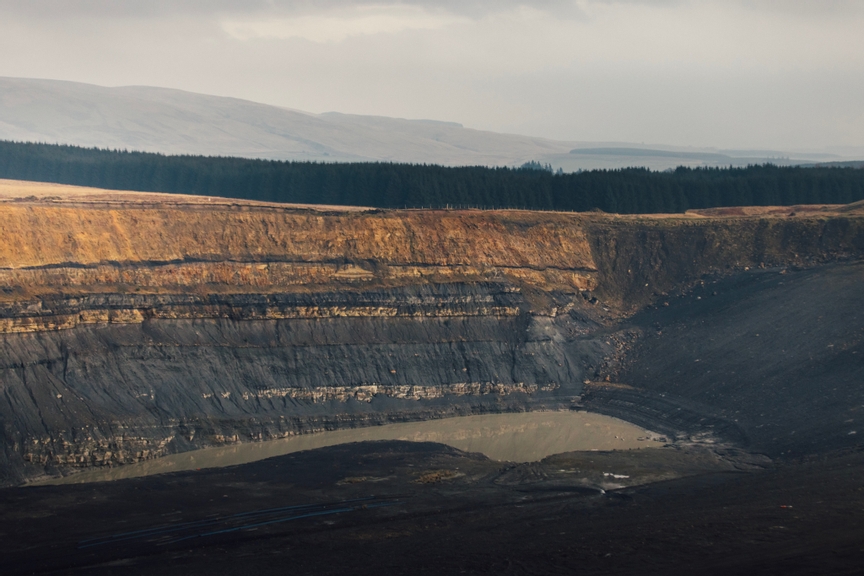 Alejandro Agag, Founder and CEO of Extreme E, said: "We are all really excited for the series' upcoming race in Scotland – the Hydro X Prix.

"We could not have found a more perfect racing site than the former Glenmuckloch coal mine. Here in Scotland, our race site will play homage to the much needed transition of an old coal mine which is being given a new and exciting lease of life as a hydro-project which will provide a fully renewable energy source for the region for centuries to come.

"Extreme E continues to push the boundaries of sustainable motorsport and so to come to Scotland and be aligned with its increasing focus on renewable energy is fantastic.

"We enjoyed two great races at our first round in Saudi Arabia, with two debut winners, and with the championship closer than ever we are expecting a spectacular Hydro X Prix in Scotland."

On track action

There will be one new face amongst the line-up of drivers on the Extreme E grid in the form of rallycross star Andreas Bakkerud. Although not a stranger to the series, having signed as a Championship Driver ahead of the Desert X Prix in NEOM, Saudi Arabia, the Norwegian will make his debut for Jenson Button's JBXE outfit in Scotland.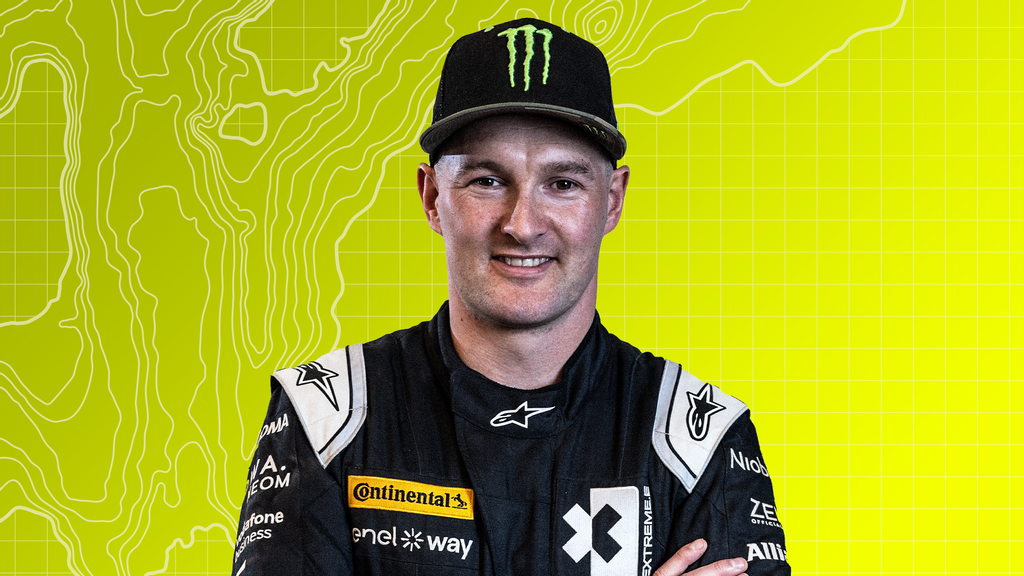 Bakkerud will be looking to kickstart the team's Season 3 campaign, with JBXE currently lying ninth in the championship standings. The leaderboard is headed by Veloce Racing, who picked up their first victory in Saudi Arabia, narrowly ahead of ACCIONA | SAINZ XE Team who also picked their debut win in the Desert X Prix double-header.

Andretti Altawkilat Extreme E's Catie Munnings will be the sole British driver taking part in the Hydro X Prix, and will be aiming for a strong performance at her home event.

Munnings will have two bites at the cherry for victory in Scotland, as the Season 3 calendar has doubled from five to ten rounds, with all race weekends serving as double-headers - showcasing twice the action for minimal additional carbon output.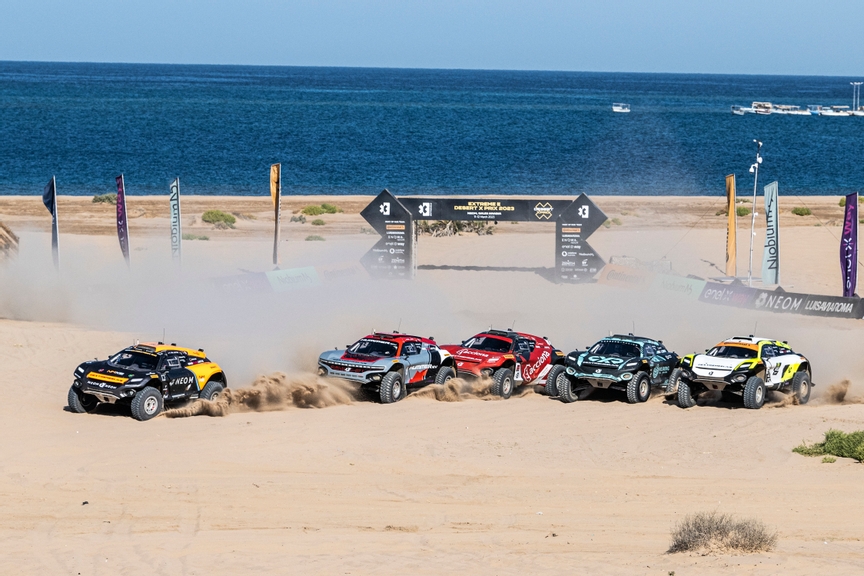 The full driver line-up for the Hydro X Prix will be as follows:
ABT CUPRA XE:
Nasser Al-Attiyah (Qatar)
Klara Andersson (Sweden)

ACCIONA | SAINZ XE Team:
Mattias Ekström (Sweden)
Laia Sanz (Spain)

Andretti ALTAWKILAT Extreme E:
Timmy Hansen (Sweden)
Catie Munnings (UK)

Carl Cox Motorsport:
Timo Scheider (Germany)
Christine GZ (Italy/Spain)

JBXE:
Andreas Bakkerud (Norway)
Hedda Hosås (Norway)

NEOM McLaren Extreme E:
Tanner Foust (USA)
Emma Gilmour (New Zealand)

No.99 GMC HUMMER EV Chip Ganassi Racing:
RJ Anderson (USA)
Amanda Sorensen (USA)

Rosberg X Racing:
Johan Kristoffersson (Sweden)
Mikaela Åhlin-Kottulinsky (Sweden)

Veloce Racing:
Kevin Hansen (Sweden)
Molly Taylor (Australia)

X44 Vida Carbon Racing:
Fraser McConnell (Jamaica)
Cristina Gutiérrez (Spain)

Legacy Programme

Away from the racing action, Extreme E will support the restoration of the River Nith to ensure the preservation of Atlantic salmon as part of its legacy programme for the Hydro X Prix.

The series will implement a multi-stage project, focused on mitigating climate change effects on local salmon stocks. Partnering with the Nith District Salmon Fishery Board, the aim is to reverse the impact of climate change through community engagement, education, and the application of science.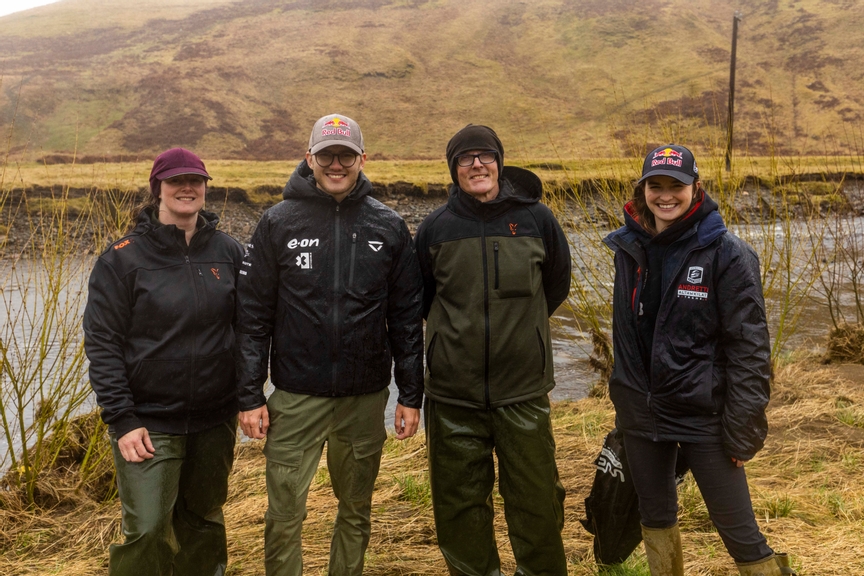 The Restoring of the River Nith project is an ambitious, large scale catchment-wide project that will re-meander rivers, introduce large woody structures to create diversity on the riverbed and spawning substrate for salmon, stabilise riverbanks with green-engineering, plant 200 hectares of riparian woodlands, and install 100 leaky dams to help slow the river flow and reduce erosion.

From the impactful native tree planting of over a thousand trees, to using innovative technologies being implemented by Official Technology Partner Vodafone Business to monitor water quality and temperatures, Extreme E will focus on a long-term transformation of the River Nith area that will protect the Atlantic salmon stocks.

Vodafone Business collaborates with Extreme E to use the pioneering championship as a testbed for innovation and in Scotland it will be through the use of a water sensor, which will monitor temperatures, acidity levels and pollution levels in the water which will benefit the wider legacy programme.

With less than a week to go until the championship's first return to the UK since the Season 1 finale, the Hydro X Prix is set to be the championship's most action-packed yet.