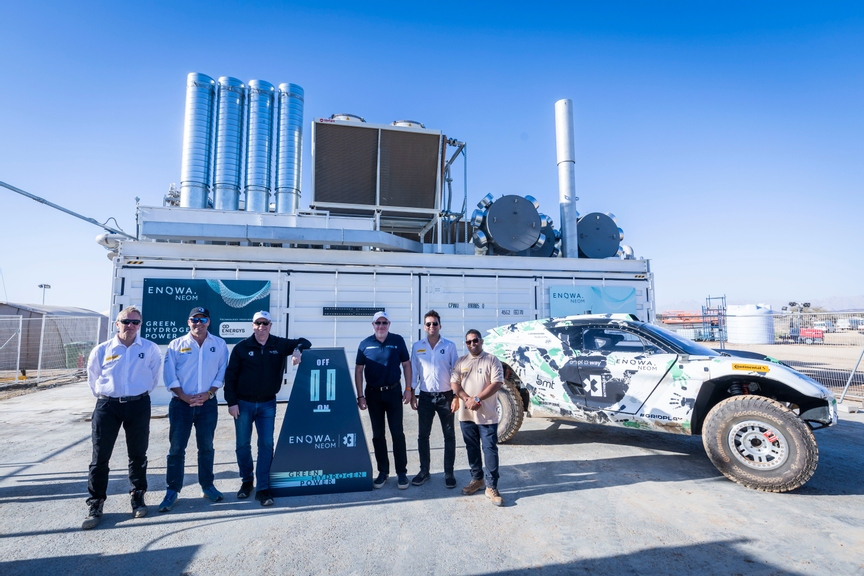 Extreme E delivers successful showcase of ENOWA Hydrogen Fuel Cell system
As a more portable energy source, with a strong capability to store power, the Hydrogen Fuel Cell system will be a green power provider in the region of NEOM. During the Desert X Prix, the fuel cell was in operation for its first ever time, where it charged the Championship's fleet of electric racing vehicles.

ENOWA is the engine room for renewable energy, water and hydrogen at NEOM and, since 2022, has been a part of a pioneering and multi-year relationship with Extreme E. The core aim of the partnership has been to showcase the use of green hydrogen power as part of the race site, and also be a platform for the promotion of hydrogen as a more widespread sustainable solution.

Green hydrogen is widely seen as the most promising energy carrier in the push for positive climate action. This technology supports the transportation of renewable energy over long distances and the decarbonisation of major industries and infrastructure.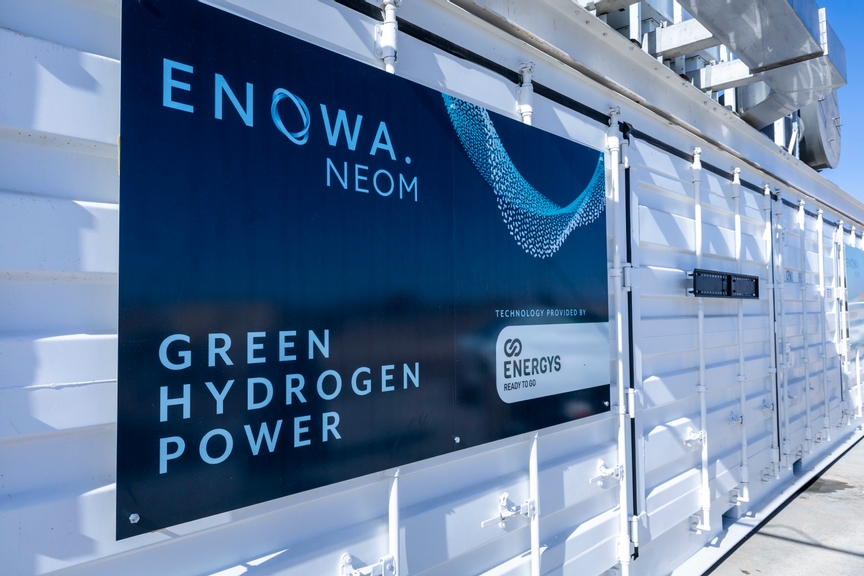 Alejandro Agag, CEO and Founder of Extreme E, said: "I am tremendously proud that Extreme E's Desert X Prix could host this successful first test of this innovative new Hydrogen Fuel Cell system. As a Championship driven by sustainability, it has been a fundamental aim to operate in the least impactful way and using hydrogen in this way is so crucial for our series, not to mention its overall aspirations for NEOM."

Roland Kaeppner, Executive Director Green Hydrogen and Green Fuels at ENOWA, said: "ENOWA plans to lead the development of world-class sustainable energy, water and hydrogen systems which I am sure will become a reference point in the future, and the Extreme E series will also benefit from this greater focus on technology and innovation."

The fuel cell system, provided by ENOWA in collaboration with Energys, is a cutting-edge, low-zero carbon, off-grid energy technology, delivering a reliable hydrogen-based power solution for remote sites.

Based on technical specifications developed by ENOWA, the unique system is one of the world's largest commercial operating fuel cells, with 'first of its kind' combined functions.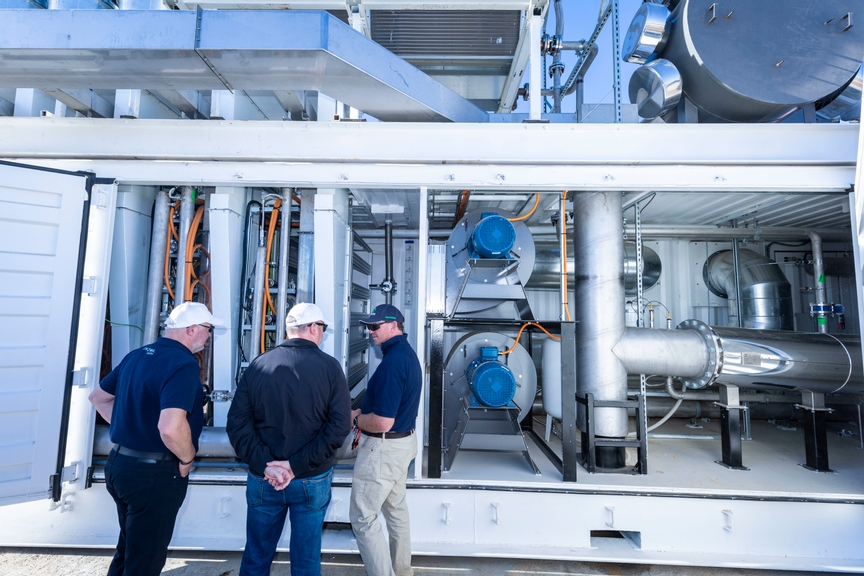 Some of the unique technical features of the Hydrogen Fuel Cell system include:

Energy and water: The recovered water (condensate) will be stored and used to support race car washing on site. This will reduce the need for trucking in water from external sources, increasing sustainability in operations during the event.

Operational resilience: The Fuel Cell system has a unique and bespoke design for air cleaning and filtration system, allowing it to operate in very sandy and dusty conditions (such as KSA and the GCC). The system can withstand sandstorms and iron ore mine environments, providing full operation reliability.

Environmental conditions: The Hydrogen Fuel Cell system has been designed with unique cooling integration to operate at high ambient temperatures of up to 50 degrees Celsius for net power output, including the required derating to increase lifetime of the system.

Extreme E has become a role model to demonstrate the co-existence of motorsports, excitement and sustainability, and an ambassador for our planet's climatic hot spots through their dedicated race locations. The implementation of the Hydrogen Fuel Cell system is another step the series has undertaken to push the boundaries of sustainability and entertainment.

It further reiterates Extreme E's commitment to showcasing the possibilities of new technologies in the race to fight climate issues.