Extreme E appoints Kris Reid as new Head of Marketing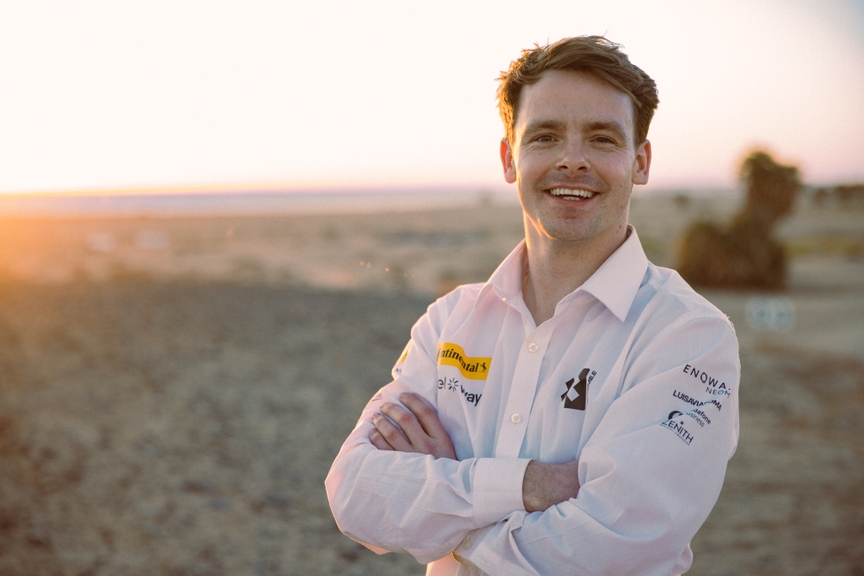 Pioneering off-road racing series, Extreme E, has further strengthened its team with the appointment of Kris Reid as its new Head of Marketing.  Kris brings a wealth of experience to the role, having worked across a diverse range of industries including sports, music, and fashion.
Kris's career began in the UK music festival industry, where he worked on shows promoted by AEG Presents and Kilimanjaro. His love of creative expression and brand development led him to pursue a career in marketing, where he quickly made a name for himself as a skilled strategist and innovator.

Kris's experience in sports marketing includes his work as Marketing Lead for Extreme E's sister series Formula E's London E-Prix, where he was responsible for overseeing all marketing initiatives for this high-profile event. Kris has also worked with globally renowned stunt cyclist Danny MacAskill in advancing live shows and producing engaging content campaigns for his bike display team "Drop & Roll".

A passion for innovation and technology led Kris to work with the music app Poolsuite, where he helped to develop their events and brand partnerships strategy. In 2014 Kris also founded specialist handcrafted sunglasses brand Tens, which was recognised with numerous awards and accolades, including personal investment from Sir Richard Branson, Founder of Virgin.

Throughout his career, Kris has shown a talent for developing engaging content and building strategic partnerships. His experience in fan acquisition and engagement initiatives will be invaluable to Extreme E as the series, now in its third season, continues to grow and evolve. With Kris at the helm of Extreme E's marketing team, fans can expect to see even more creative campaigns and initiatives aimed at driving engagement and awareness for the championship.

Kris Reid, Head of Marketing at Extreme E, said: "I'm thrilled to be joining Extreme E at such an exciting time in the series' development.

"The championship's commitment to using sport to tackle climate change, as well as its key pillars of gender equity and diversity, are truly inspiring. I'm looking forward to working with the team to develop innovative campaigns and initiatives that will further engage our ever-increasing fan base and drive awareness for these vital missions.

"I hope my exposure to fast-paced environments, creating and working for disruptive brands, start-up culture, and of course being a massive motorsport fan, will all play into my new role. I'm excited to see what the future holds!"

Ali Russell, Chief Marketing Officer at Extreme E, said: "We're delighted to welcome Kris to the Extreme E team. His experience in brand development, content marketing, and strategic partnerships will be invaluable as we continue to build our brand and engage fans around the world. We're excited to see what he'll bring to the table as we work to make Extreme E the premier electric off-road racing series in the world."