Consistency is key for RXR as they bid for second title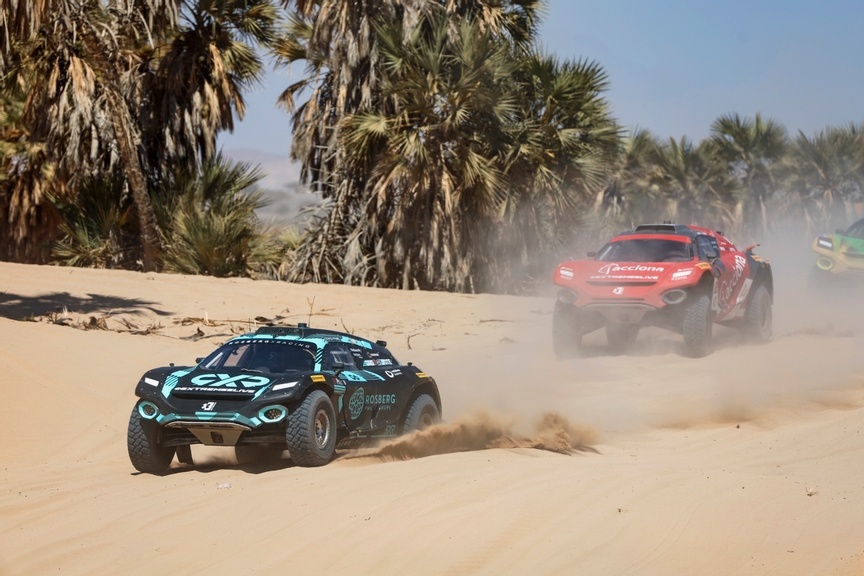 Despite Rosberg X Racing (RXR) making an impressive start to the season at the Desert X Prix, the prized top-spot on the podium remained elusive.
For drivers Johan Kristoffersson and Mikaela Åhlin-Kottulinsky, however, two third place finishes and a strong haul of points from Saudi Arabia sets RXR up confidently for the remaining eight races of 2023.

In Round 1, Qualifying Heat 1 resulted in a shaky start, with RXR finishing in fourth place, before rallying to complete an impressive comeback in Heat 2 – finishing second to bag the crucial points required to secure a spot in the first Grand Final of Season 3.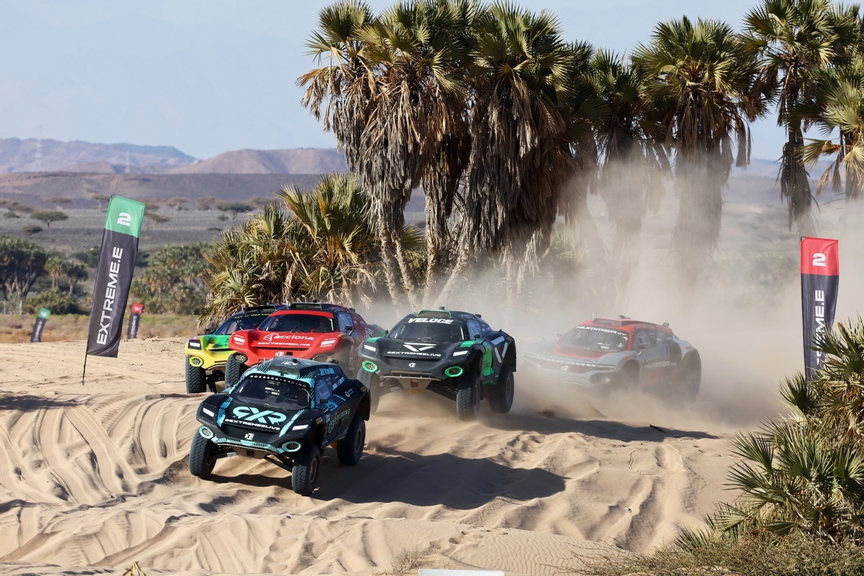 An incredible first corner from Kristoffersson, where he overtook four cars to lead after Turn One, set the tone and some strong defensive driving to hold off Veloce Racing's Kevin Hansen ensured RXR led the field at the Switch Zone.

Åhlin-Kottulinsky took over and crucially maintained the lead to bring the car home first, however Nico Rosberg's outfit were soon to be denied that all-important first win of the campaign.

A misjudgement by the Swede in the Slow Zone following an incident which left GMC Hummer EV Chip Ganassi Racing's RJ Anderson stricken ODYSSEY 21 stranded out on course resulted in a 136-second penalty by race control for over speeding and gaining an advantage.

This ultimately led to Veloce Racing claiming their maiden victory and RXR dropping down to third place retrospectively when the penalty was applied.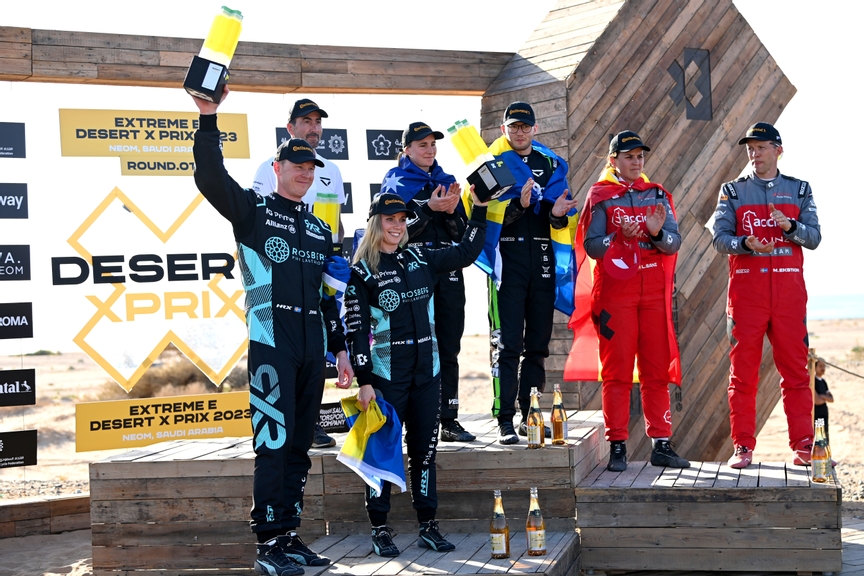 Johan Kristoffersson, RXR, said: "In the end, third place in Round One was a good result. We began the day with a tricky start position in Q1. Q2 was better, and I had a good start in the Grand Final. I had a plan and strategy and managed to execute it. I tried to be safe during the first lap, trying not to make any mistakes as it's difficult to overtake.

"During the second lap, I tried to open up some breathing space for Mikaela. Unfortunately, there was a miscommunication with the slow zone, so the penalty meant we couldn't take home the win. Of course, It hurts a bit not to win when you finish first, but that's how it is."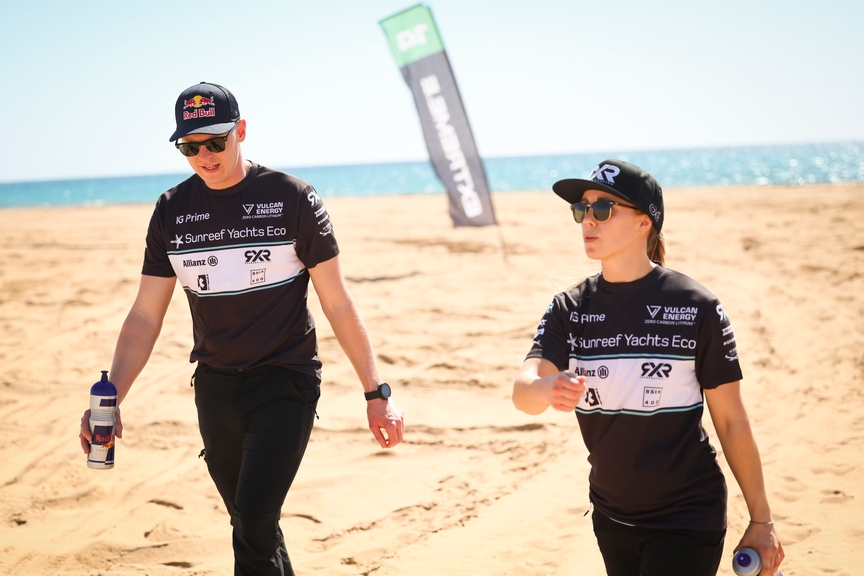 Mikaela Åhlin-Kottulinsky, Rosberg X Racing, said: "Johan did an amazing start, and the pace was good. Unfortunately, I had issues understanding where the slow zone was regarding the Waypoints. But the team has done an amazing job, and it was a good start to the season."

Despite the setback, the all-new racing format meant that RXR had a second chance to fight for the win in Round 2. They certainly set a strong tone, winning their Q1 Heat and securing second spot in Q2 to comfortably reach their second Grand Final in Saudi Arabia.

After an initial false start in Q1, Kristoffersson delivered a superb start once more by timing his ENOWA Hyperdrive usage perfectly to surge to the front of the pack. After handing over to Åhlin-Kottulinsky, a nail-biting two laps ensued, with RXR finishing in P1.

Q2 saw contact between RXR, ACCIONA | SAINZ XE and ABT CUPRA XE team following a feisty start. Despite this, Åhlin-Kottulinsky fiercely stood her ground to enter the switch zone in third. Kristoffersson then used his ENOWA Hyperdrive on the shoreline straight, passing X44 Vida Carbon Racing's Fraser McConnell to finish the Heat in second.

The Grand Final saw RXR finish in third for the second time in two days – with the team embroiled in a race-long battle with Veloce Racing for second place. It was the British outfit who came out on top in that battle, with Kristoffersson and Åhlin-Kottulinsky settling for third and banking a crucial podium.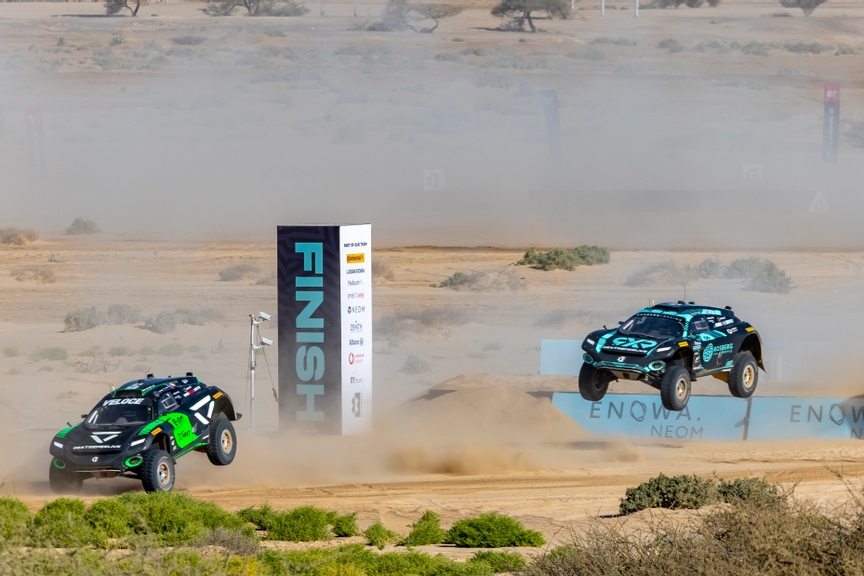 Although the team would have wanted the victory, securing 31 championship points and two podiums from the first event ensures RXR remain poised to continue their success in the upcoming races.

With eight more races, the Extreme E Season 1 champions will have plenty of opportunities to close the gap to the top of the standings.

Kristoffersson said: "Both me and Mikaela had good starts this weekend, and we had a great race craft, which was key to the result this weekend. This terrain isn't mine or Mikaela's preferable surface compared to many of the other races that are coming so, considering that, two podiums are a good result.

"Even though we weren't always the fastest on track this weekend, we still collected good points.

"So many strong teams didn't make it to the Grand Final during this X Prix, so we will take the points, regroup, and analyse this result with the team ahead of Scotland and come back well-prepared.

Åhlin-Kottulinsky added: "I felt like this wasn't my strongest weekend as I struggled quite a bit to understand the terrain, but all things considered, I'm very happy to bring home two P3s! The team did a great job with the car, and I'm very happy to have Johan as my teammate. He's done an amazing job and was super quick. I'm looking forward to Scotland and the next doubleheader."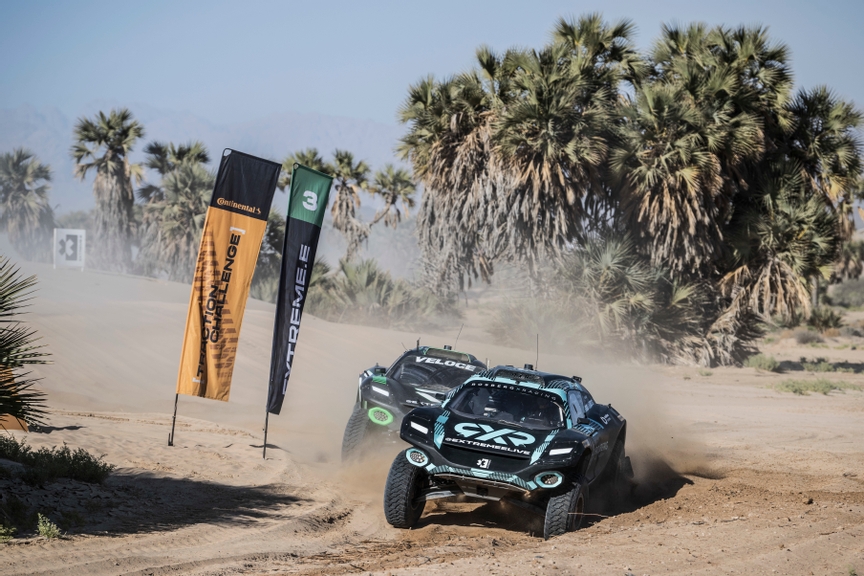 Kimmo Liimatainen, Rosberg X Racing Team Principal, concluded: "Obviously, we always aim for P1, but all in all, it was a solid and clean weekend. With a double podium and good points in the bag, we will go home and analyse what we can do better and find more pace.

"I'm optimistic that we can strike back in Scotland."

You can see how RXR fare in their attempts to strike back in Scotland at the next round of Extreme E Season 3 on 13-14 May.