Focus shifts to Scotland after challenging opening round for Andretti Altawkilat Extreme E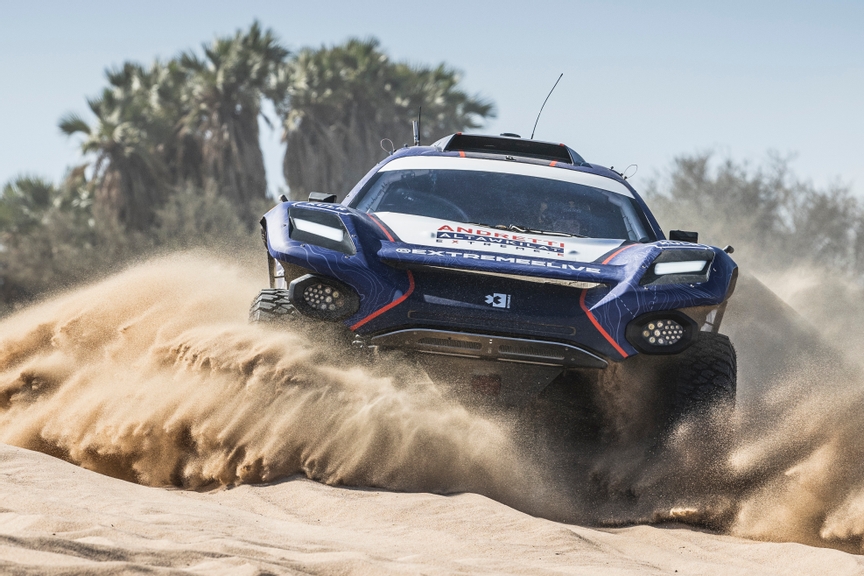 Focus shifts to Scotland after challenging opening round for Andretti Altawkilat Extreme E.
The team's weekend had started well with Catie Munnings and Timmy Hansen looking to convert the promise shown last season into podium positions.

On Friday, the driver duo delivered strong performances in both Free Practice sessions, collecting valuable data about the new off-road course and finished second in both outings.

However, when the racing got underway is when the trouble began for the Andretti Altawkilat Extreme E team. In Qualifying 1, Munnings chased Carl Cox Motorsport's Christine GZ hard for second place – but in attempting an overtake bounced on an unforgiving bulge in the terrain, unfortunately rolling her ODYSSEY 21.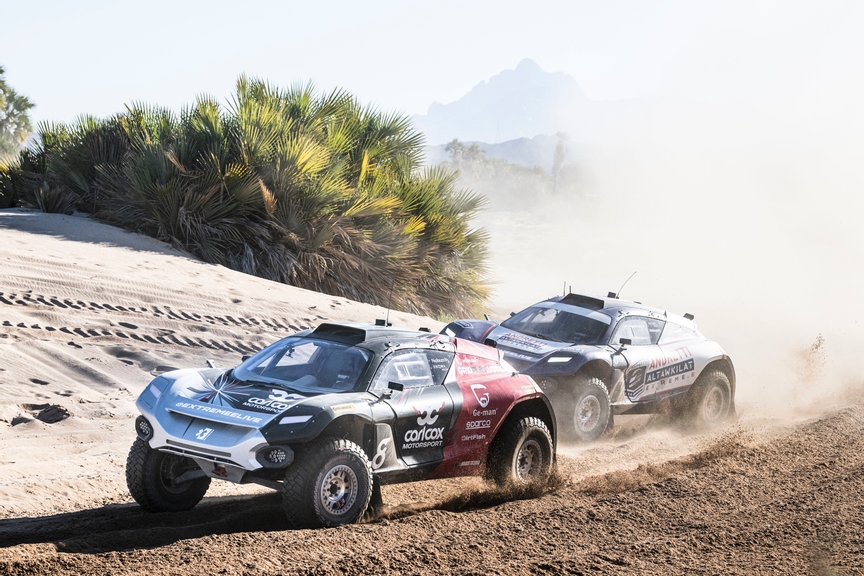 It was then all hands-on deck for the Andretti Altawkilat Extreme E team in the blistering desert heat, as they impressively got their car onto the start line for their Qualifying 2 Heat. After negotiating a difficult start, Andretti Altawkilat Extreme E took fourth and a place in the Round 1 Redemption Race.

However, once more they were unable to demonstrate their earlier Practice pace in the Redemption Race as the team suffered another roll, this time with Hansen behind the wheel, ensuring a tenth place finish from the first round of the new season.

Catie Munnings, Andretti Altawkilat Extreme E team, said: "The new race format leaves a fair bit to chance, and we've been unlucky to start the season this way. My incident from the first qualifying session meant we started from grid slot five and the visibility was so poor for parts of the lap. It also made it difficult to find any rhythm and pull back some time to the car ahead.

"Overall, Round 1 was not reflective of our pace from the Free Practice sessions. I know that we are capable of a good result if everything aligns for us, so that's what we'll focus on now.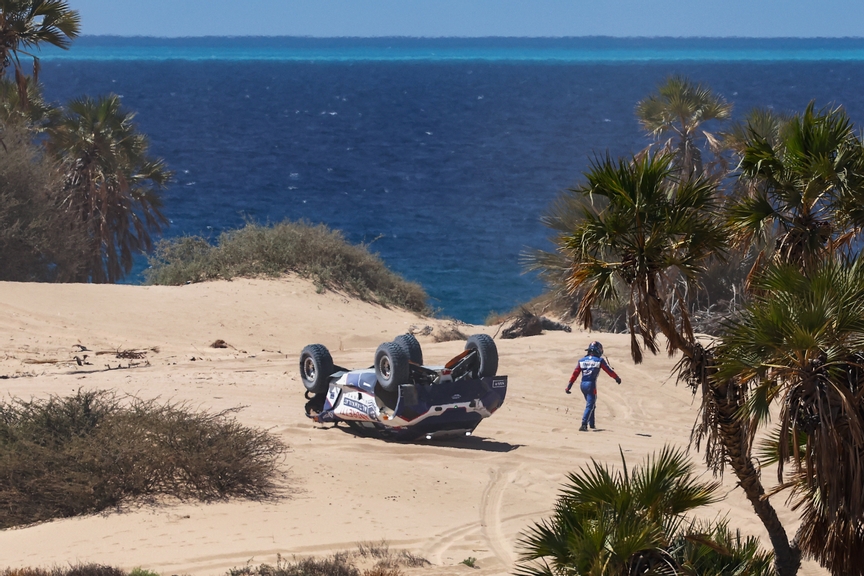 Timmy Hansen, Andretti Altawkilat Extreme E team, said: "Round 1 was probably one of the worst race days I've had in many years. Two rolls in one day pretty much sums up how things went for us. It just wasn't our day today. In Extreme E, the margins are so tight, meaning one incident may cause bigger problems for the rest of your day."

Round 2 offered a chance at a comeback with plenty of racing and points opportunities on the table.

Hansen had a great launch off the line in Qualifying 1 and coming into the Switch Zone the team clocked the fastest time and maintained the lead. However, late overtakes by Veloce Racing and X44 Vida Carbon Racing ensured the team finished third in their Heat.

Qualifying 2 also showed promise, yet an unfortunate landing from a jump after exiting the Switch Zone ensured yet another roll for Hansen – and the team's third across the weekend. Fortunately, their ODYSSEY 21 had only suffered minor damage, but resultant incident ensured the Swede and Munnings would have to settle for another Redemption Race for Round 2.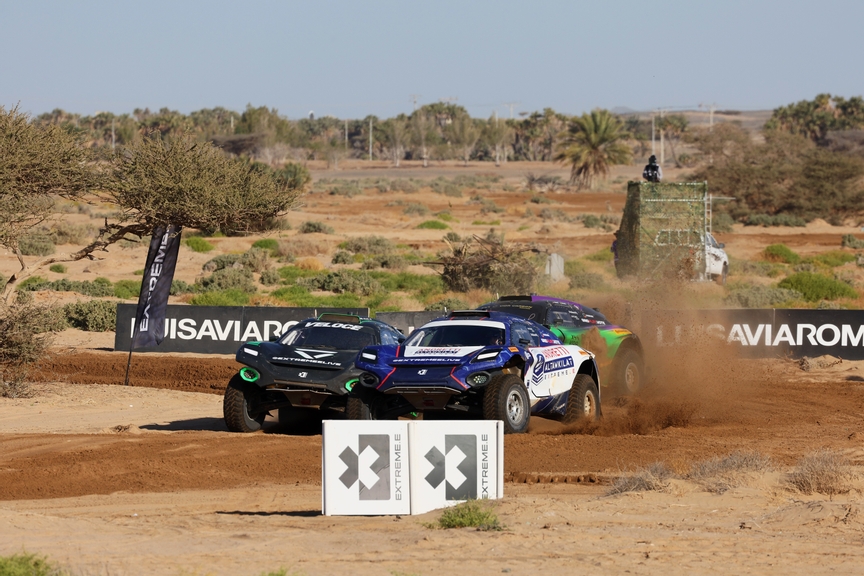 In a scrappy final race of the weekend for Andretti Altawkilat Extreme E team, they were able to finish third in the Redemption Race, and eighth overall, to conclude what had been a frustrating opening X Prix of 2023.

Munnings added: "The Redemption Race in Round 2 was more like the Crazy Race! I took over the car, but there were yellow zones and cars off from incidents ahead. From the position that we had after losing a place in the Switch Zone, there was not much I could do in the conditions but, hopefully, there will be some valuable data from the race that we can use and learn more about the car.

"We know we're far more capable of what we've been able to show in Saudi Arabia. We always have to look at the positives and, as a team, we're strong at doing so. We know we have the pace, so we've just got to be able to convert it now."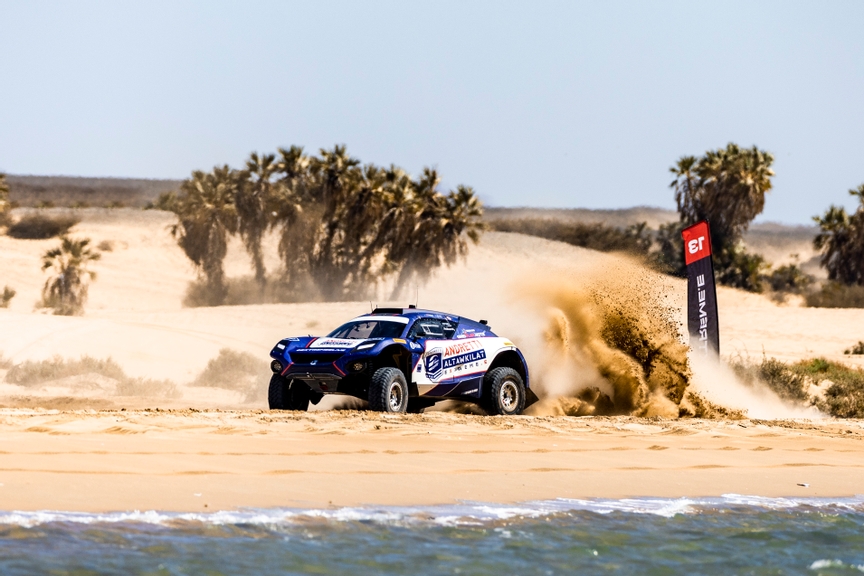 Hansen concluded: "I think we had the pace when there was a clear track but, unfortunately, we weren't able to convert that into any results. We had a couple of crashes that cost us on both days, which is not how we were hoping to start the season.

"Nonetheless, it's been a great event in Saudi Arabia – seeing everyone from Altawkilat and getting the season started in this stunning location. We've got a good team behind us who have been with us since Season 1, so we'll keep our heads down and focus on Scotland next on the calendar."

Andretti Altawkilat Extreme E will have the opportunity to bounce back at the next Extreme E round in Scotland on 13-14 May.