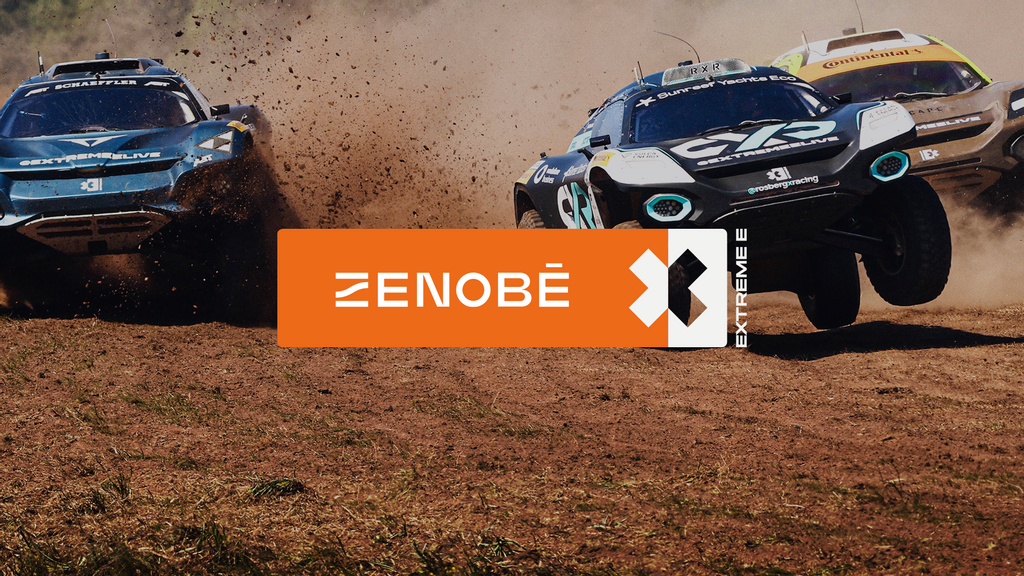 Zenobe's second-life batteries continue to power the paddock
Zenobē's vast experience in the sector stems from working on large transmission-connected battery projects and also from sustainably powering festivals, film shoots and construction sites around the world. Working with Extreme E, they have been providing sustainable wattage to the championship's paddocks since the 2021 inaugural season.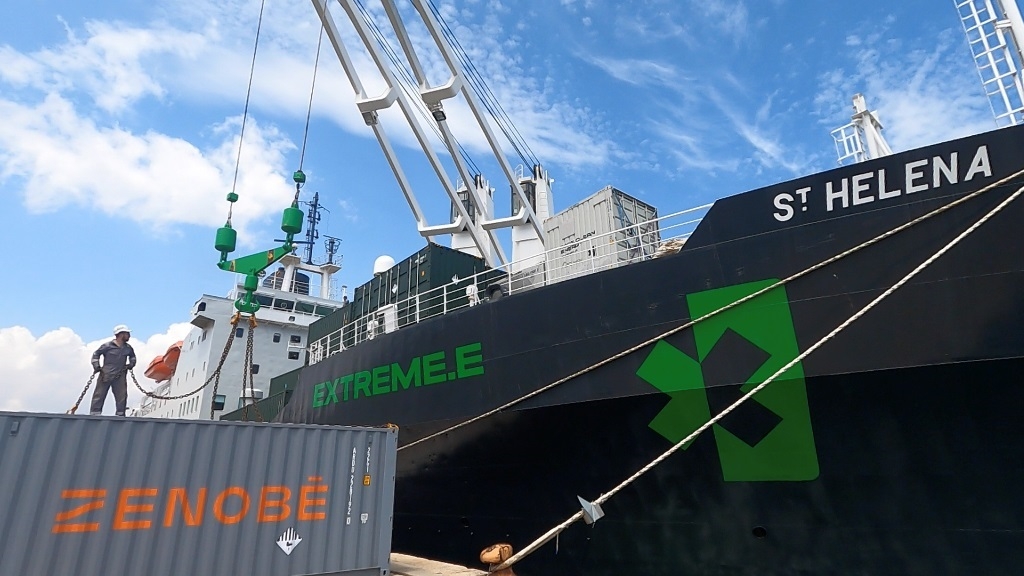 Supplying multiple batteries for Extreme E Season 3, these 'Powerskids' will play a key role in Extreme E implementing a microgrid for its events, fuelled by ENOWA's hydrogen fuel cell, solar and wind energy.

The Powerskids - repurposed from electric buses using Zenobē's innovative second-life battery solution - can each store approximately 150kwh of energy. To put this into context, in its second life, each Zenobē battery helps Extreme E avoid roughly 15 tonnes of CO2 from entering the atmosphere per year.

With this ground-breaking sustainable technology, Zenobē is supporting Extreme E's mission to encourage a more sustainable workplace and thereby supporting the championship's 100% renewable goal.

This culminated in last season's Energy X Prix in Punta del Este, Uruguay, where Zenobē's batteries enabled the series to deliver the event using 100 per cent renewable energy from the national grid and the hydrogen fuel cell at the course.

The project highlights the vast capabilities of batteries, even after their first life, and is just one string in the bow of Zenobē's extensive EV commitment.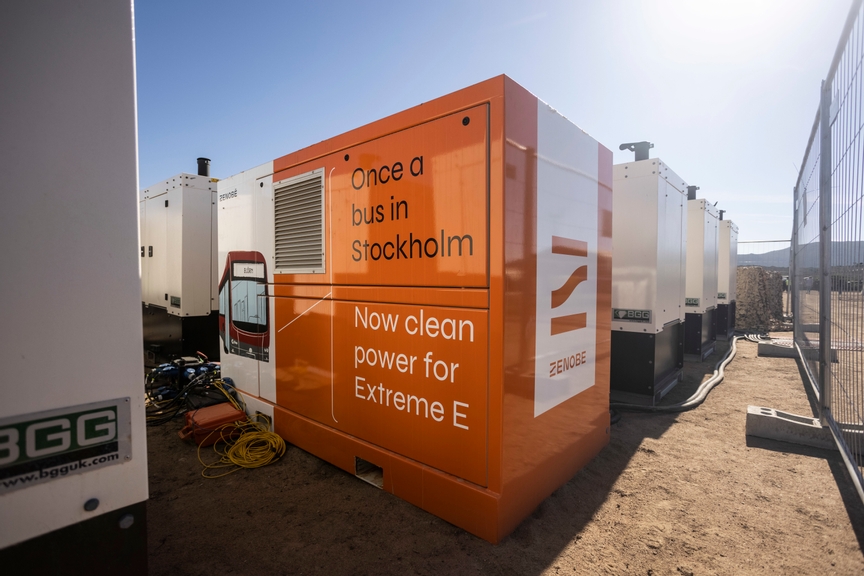 Zenobē recently opened an Innovation Centre in Portsmouth, with the aim of accelerating the adoption of electric fleets. The international EV fleet and battery storage specialist will use the site to test EV charging solutions and technology to identify cost-effective and optimal charging options, with the aim of advancing the development of electric transport solutions.

The centre is reportedly capable of charging multiple buses and electric vehicles simultaneously through use of the grid combined with a Powerskid, a 100kW battery storage asset produced from second-life batteries. The batteries are simultaneously used to provide balancing services to the grid to ensure maximum value to extracted from the system throughout their first and second life.

Alejandro Agag, Founder and CEO of Extreme E, said: "We are excited to be progressing our partnership with Zenobē as they continue to develop the way we go about powering our paddock.

"As a series we are committed to minimising our carbon impact, and that work never stops. This championship is increasingly becoming a platform for renewable energy solutions which have wider world use, and Zenobē has a key role to play in this.

"Their second-life batteries are crucial to powering operations at our races, ensuring that it is not just on the course that we are showcasing low carbon solutions to widespread issues."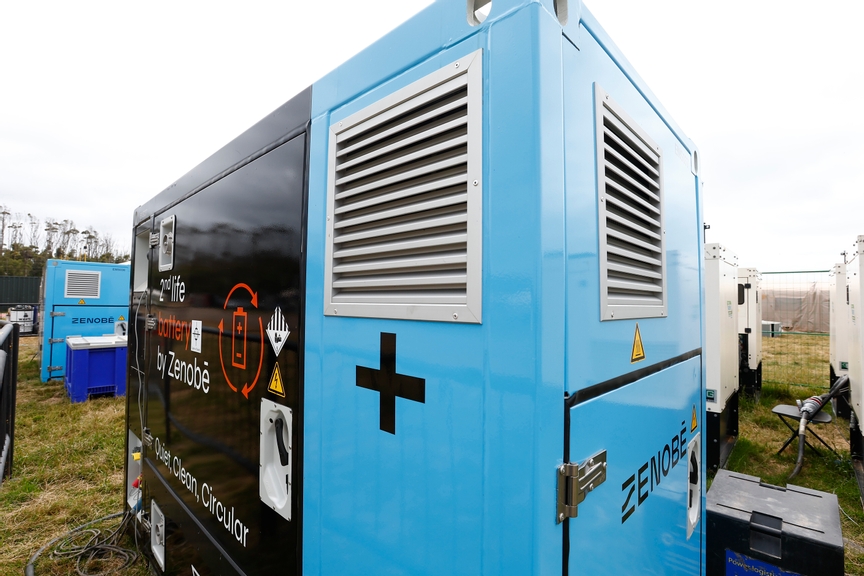 Steven Meersman, Co Founder and Director of Zenobē, said: "As we enter the third season, our Powerskids have become a familiar sight on the Extreme E circuit, sustainably powering the race paddocks, electrifying garages and energising the broadcast infrastructure.

"By incorporating our portable battery storage system into their race days, we welcome Extreme E's continued support of second-life batteries and their place in not only hosting thrilling race day events but showcasing a real world circular economy solution to an audience of millions around the world."

Extreme E's third season kicks off once again in Saudi Arabia with the Desert X Prix on March 11-12, before the series heads back to the UK for its first X Prix in Scotland.

At the midway point of the season, the series will return to Sardinia – where it has raced in each of its past two campaigns. The fourth X Prix of Season 3 will see Extreme E racing in another new setting, with the championship heading to either the USA for its inaugural round in North America or to the remote parts of Brazil.

The final round of Season 3 will take place in a familiar setting, with Extreme E returning to Chile for what is sure to be a thrilling finale on December 2-3.