Extreme E set for free-to-air television in Belarus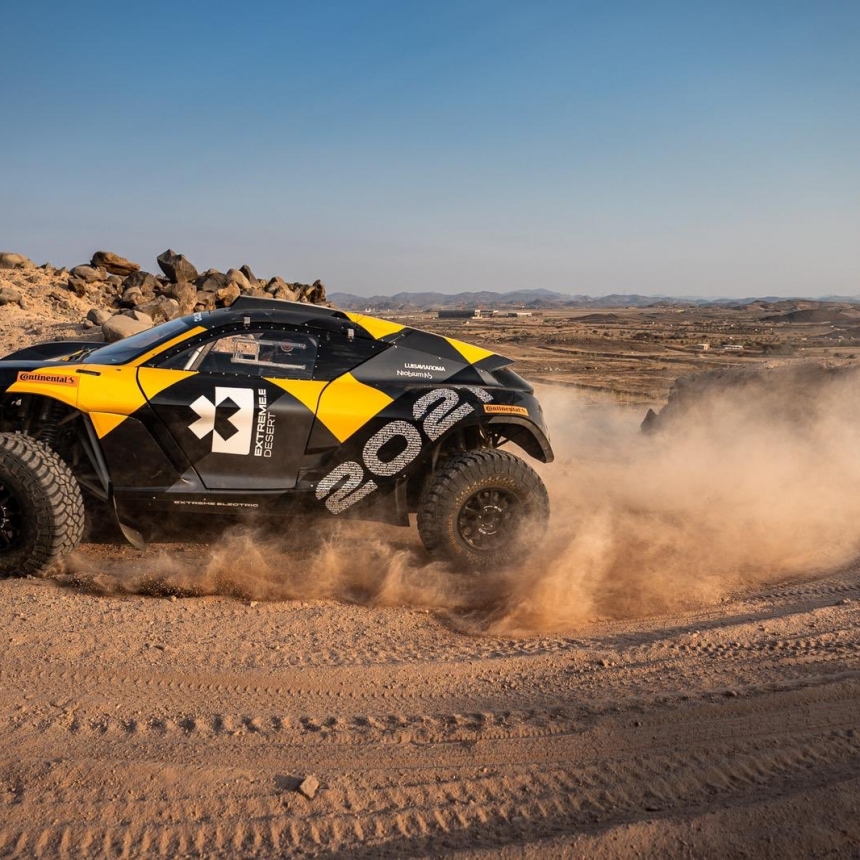 Extreme E and Belarusian Television and Radio Company (BTRC) – the country's national state broadcaster – have signed a multi-year broadcast partnership to ensure that the all-new electric SUV off-road motorsport series will be televised across Belarus on its dedicated sports channel, Belarus 5.

This latest TV deal follows hot on the heels of several other international broadcasters that have already committed to televise Extreme E, which will see its first race take place at Lac Rose, Senegal, in just over one year's time.

Belarus 5 is the country's national sports TV channel which aims to promote healthy living in Belarusian society.

Ali Russell, Chief Marketing Officer at Extreme E, said: "We are delighted to announce our latest broadcast partnership between Belarus 5, meaning that close to 10 million people in this area of Europe will be able to watch Extreme E from the comfort of their own homes.

"Free-to-air channel Belarus 5 is the go-to place to watch sport in Belarus and is, therefore, the perfect platform in which to televise our exciting new championship."

Pavel Bulatski, Head of Belarus 5 sports channel said: "Belarus 5 sports channel has always been supportive of the popularisation of not only team sports, but also automotive and technical sports.

"Different car-related projects, such as Extreme E, Formula E, as well as our own weekly show 'Pit Stop', and others, have been warmly accepted and welcomed by our audience.

"We are convinced that the new Extreme E product will not only strike our fans fancy, but will also give an additional boost to the development of electric vehicles in the Republic of Belarus. We are excited to start working together with Extreme E."

World-class drivers and teams will compete across Extreme E's five-race odyssey to some of the most remarkable, remote locations on the planet: Kangerlussuaq in Greenland, the Amazon Rainforest in Brazil, Al' Ula in Saudi Arabia, Nepal's Himalayas and Lac Rose in Senegal. The goal: highlighting the impact of human interference and climate change while raising awareness, driving sustainability and inspiring action.

The news is the latest in a string of TV agreements announced by Extreme E, including FOX Sports covering the United States, Canada and the Caribbean, FOX Sports Asia encompassing Southeast Asia and Mediaset in Italy, each covering Extreme E's first three campaigns.

Further announcements on teams, drivers and series partners, as well as new broadcast agreements, will be made in the upcoming weeks and months ahead of the series' January 2021 start-date.