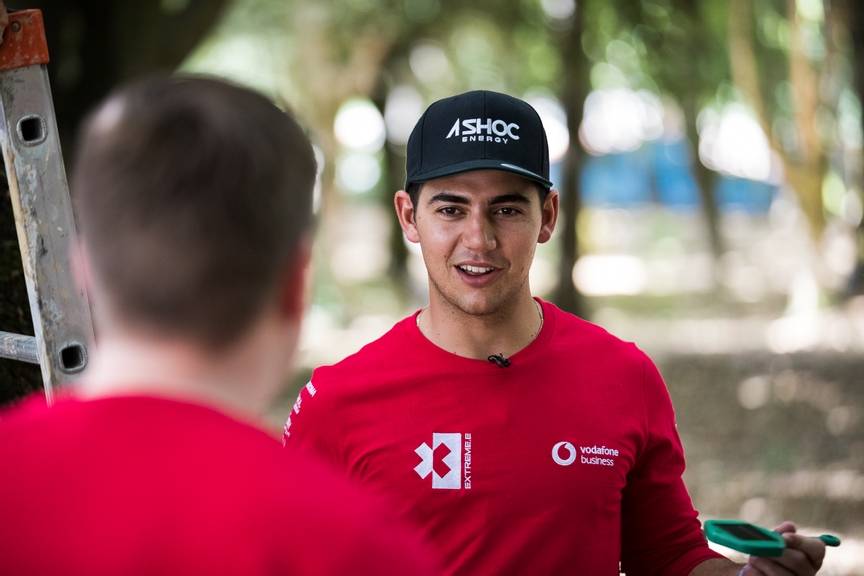 Fraser McConnell: "It was an honour to be involved"
Extreme E: Hi Fraser! How would you sum up your first week as part of the Extreme E paddock?
Fraser McConnell: Well it was only Monday before the race week began that I got a call from James Taylor (Chief Championship Officer) and I was thrilled to be a part of the series. On the Wednesday I was on a plane and by Thursday prior to the double-header I was at the course in Sardinia, going through some preparatory work with the team.

I got to do some testing with Continental and Spark, to help configure the tyre pressures and battery so that they would be at the right settings come race week. I got to do that for two days and then headed off to a Legacy Programme visit with Vodafone Business, where we checked out some early fire detection systems as well as planting some trees with MEDSEA.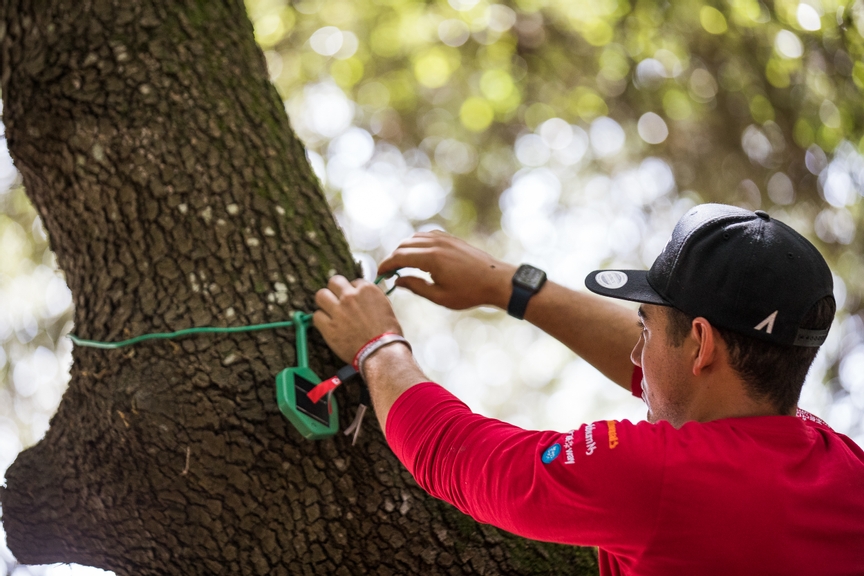 Throughout race week I was supporting the sporting team, as well as getting the opportunity test out next year's Continental tyres, which was really cool.

XE: Straight into the thick of the action, then! What was the Continental test like… are we allowed to know?
FM: It was awesome – and they were happy with my feedback. I liked how I was able to feel the difference. I told them what I liked and what I felt they could improve on, and as a driver what I would prefer, and it was a very productive day.

The Spark guys were awesome, too, and I spent plenty of time with them learning about the car. I have never driven a car like this – it was great.

XE: What did you know about the series before and what did you make of the ODYSSEY 21 when you got your first laps under your belt?
FM: Before I got here, I did know about the series and that it is a lot more than just racing. There is a lot of focus on building awareness of issues that people may not know about, or those that do know but are not sure how to help. I found it cool to finally be a part of it.
As for the racing – the closest thing I have done to Extreme E is rallying, but rallying is usually on very groomed roads, albeit extremely fast, but flat out within the forest in almost perfect conditions. This was a new challenge for me in terms of sacrificing speed but gaining reliability. You can't go flat out in every part of the track – you have to be more considered as a driver. You have to know where to brake when going over a bump without losing so much time, for instance. It was something totally new to me and I loved it.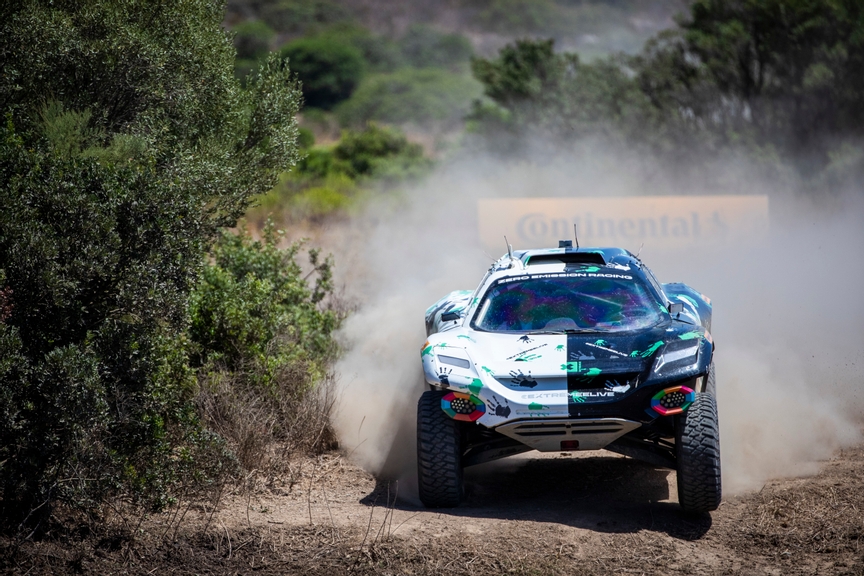 XE: Has this week given you a different perspective as a driver? Are there many learnings you can take from it?
FM: For sure! Both the Continental tyre and FOX suspension allow you to go over the bumps like they are not even there. For me that was a foreign concept – I've previously always seen a bump and slowed down because I would destroy the car if I went over it too quickly! This car invites you to go over them as fast as you can – within reason obviously. I've got to be adept at memorising tracks and being able to adapt quickly to the conditions in front of me – that's important. I have had to do that in Rallycross and learn all the different details of a course in a very short time before racing. That's crucial in Extreme E. It helped me with the testing particularly.

XE: You saw plenty of action on the course as a Championship Driver. What has stood out for you and what have you been impressed by?
FM: I was really impressed by the durability of the car. When I first drove it, I was slowing down for all of the bumps and the engineers were saying "just go – the car can take it!"

For me that was extremely impressive, as well as the way the organisers have built the track to use the terrain and have a natural layout for the course, rather than one that is forced or with any changes. It works really well and as we saw it was extremely competitive. Extreme E is a great environment to be in – the whole paddock is friendly, and I have had a chance to get to know quite a few people. There are some iconic names in the sport here, so to be involved is an honour.

XE: You mentioned earlier that you got involved with the Legacy activities – how was that for you?
FM: I really enjoyed it – everyone involved was extremely passionate and knowledgeable about the topic. It was so new for me – I was constantly asking questions and they probably got sick of me doing so! Everyone had a wealth of knowledge – especially Peter [Professor Wadhams, Extreme E's Scientific Committee] and MEDSEA explaining their humanitarian efforts and Vodafone Business regarding implementing their technology. It felt like everything was really coming together to make something applicable to helping.

XE: Well then Fraser, what's next for you after a brilliant first week in Extreme E?
FM: I will be competing in the full Nitro Rallycross season and as for Extreme E… I will just wait for the call.