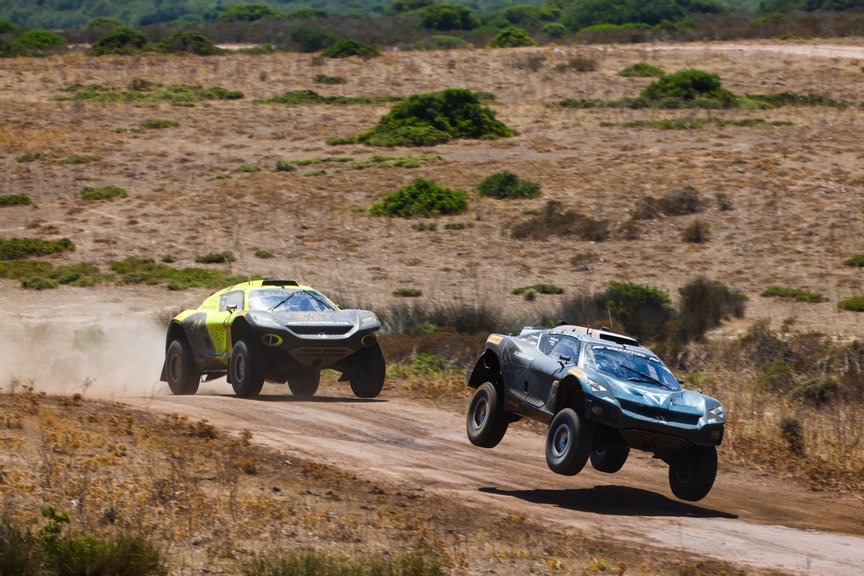 Extreme E extends broadcast deal with TV Malta
PBS is the Maltese public service media and operates Malta's premier television channels, TVM and TVMnews+ The Gwardamangia-based public broadcasting station will televise Extreme E's live races, plus the review, preview and magazine shows, in Maltese and English, on its free to air channels.
PBS is a member of the European Broadcasting Union and its channels are the most popular in the country, featuring a wide-ranging mixture of news, sport, entertainment and magazine programming for the Mediterranean island's 515,000 inhabitants.
Not only does Extreme E feature short, sharp, exciting wheel-to-wheel racing to thrill audiences across the globe, there is a wider purpose to the championship around the environment which is unfortunately under threat. Like so many parts of the world, carbon dioxide emissions are also affecting Malta and creating a decisive impact on all areas of life there.

Ali Russell, Chief Marketing Officer at Extreme E, said: "Extreme E is delighted to have extended it's agreement with PBS.

"Extreme E's mission to 'race without trace' whilst simultaneously raising awareness of climate issues, means it is vital that our series reaches as many audiences on as many platforms as possible throughout the world. Working with PBS will not only continue to provide viewers in Malta with a thrilling and innovative motorsport championship, but also help convey our message that we all need to play our part in looking after our planet."

Dr Mark Sammut, PBS's Executive, added: "We are delighted to be once again sharing this content with our audiences. Our commitment goes beyond high quality content. PBS promotes care for the environment both through its operations and publications. With Extreme E we will not only entertain our audience and thrill the sport enthusiasts, but also increase awareness and promote eco-friendly initiatives."


The locations that the series visits have all been affected by environmental issues such as desertification, deforestation, melting ice caps, plastic pollution, and rising carbon emissions. The series aims to shine a spotlight on these issues through its sustainable motorsport, which utilises a variety of methods to reduce its carbon footprint, from racing electric SUVs to zero-emission hydrogen fuel cell car charging, but it goes even further by leaving a long-lasting positive impact through its Legacy Programmes.

Alongside existing projects in the Amazon, the series is supporting turtle conservation along the Red Sea coastline, an educational programme in Greenland in collaboration with Unicef and mangrove planting in Senegal.

Extreme E has already attracted some of the biggest names in motorsport including Formula One World Champions Lewis Hamilton, Nico Rosberg and Jenson Button, all of whom have founded teams X44, Rosberg X Racing and JBXE respectively. Motorsport giants, McLaren also joined this year with American Tanner Foust and New Zealander Emma Gilmour at the wheel of their papaya orange and blue Odyssey 21 fully electric SUV.

The gender equal format is a stipulation of the championship in a bid to encourage gender equality and a level playing field - a world-first in motorsport.