Drivers' Programme Profiles: Chris Ingram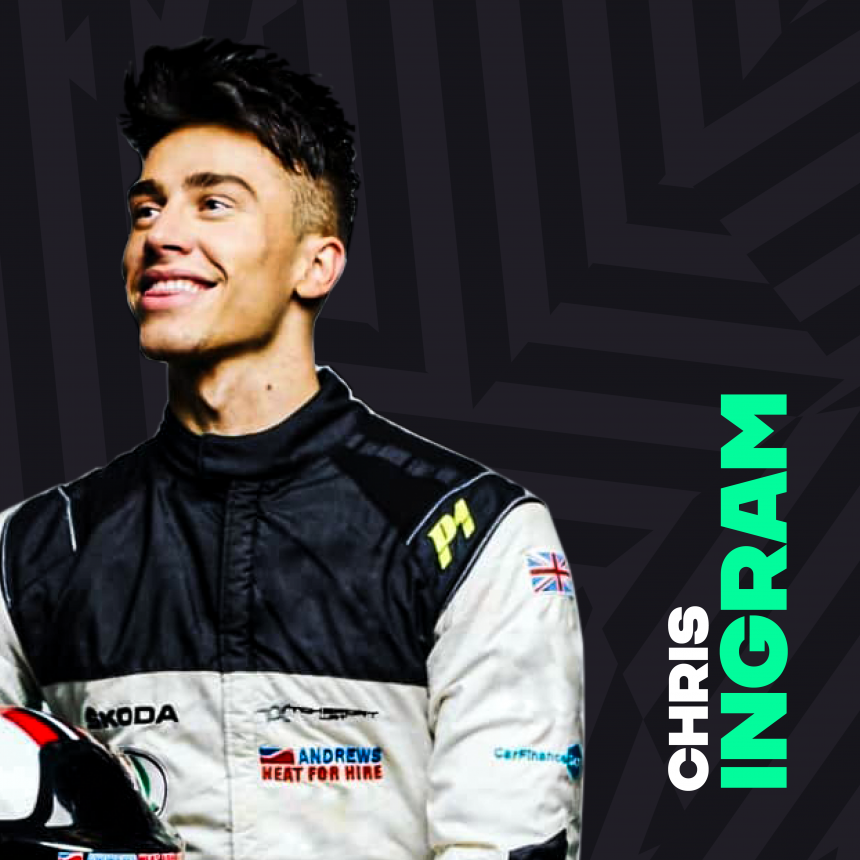 Extreme E announced last week that Chris Ingram would join the series' Drivers' Programme, right off the back of securing a maiden FIA title, following his European Rally Championship victory earlier in November.
The young Manchester-based Brit has been working his way up the rally pyramid from the age of 17, when he made his debut in the British Rally Championship, sealing the 2012 Renault Sport R2 Twingo Trophy and securing the Motor Sports Association's Young Driver of the Year prize.
He has competed in a number of FIA European Rally Championship and FIA World Rally Championship events between then and now and was crowned Junior European Rally Champion in 2017 before taking the overall crown this year.
With an abundance of off-road experience, Ingram is well placed among a group of top-tier racers in the Extreme E Drivers' Programme, hailing from multiple disciplines across motorsport. Many have yet to garner significant competitive loose-surface seat-time, though Ingram is expecting a significant challenge in Extreme E, and will lean on those around him for support and advice as he seeks to stake his claim on a potential Season 1 seat.
"Having spoken to the organisers and seen the list of drivers that have signed up to the Drivers' Programme and signalled their intent, my expectations are high," he said. "I cannot wait to test-drive the E-SUV and I expect it'll be a real challenge. I'll be asking my friend Nasser Al Attiyah for some advice! He has won the Dakar Rally three times and is the man when it comes to SUV racing.
"My experience will be very relevant and valuable. The main focus would be learning how the electric motor feels and works. That is an exciting prospect in itself. I've competed on a huge variety of surfaces in testing, extreme locations in the FIA European Rally Championship, rallycross and the FIA World Rally Championship, which should serve me well. I also have friends and engineers in electric motorsport and Formula E that I can lean on for support, which will help with the learning curve."
Extreme E is set to break the mould in motorsport and entertainment with its E-SUVs racing across five of the world's most remote and formidable environments that have already been affected by climate change or human interference. The goal: raising awareness, driving sustainability and inspiring action.
It is this combination of sporting competition at the highest level and the series' environmental goals that has caught Ingram's eye.
"The head-to-head format of the racing, the ODYSSEY 21 electric SUV, and the competition offered up by the teams and drivers involved forms and incredible prospect. This is how the future of motorsport should look," continued Ingram.
"I have always felt that as a driver competing in high-level championships, that I have a responsibility to lead by example. This is an opportunity to do just that – to educate and raise awareness of the most serious issues affecting the world today such as climate change, through a seriously exciting, engaging series, and motorsport as a whole.
The second group of inductees into the programme includes former Formula E and Formula 1 driver Karun Chandhok; young British single-seater racer Billy Monger; ABB FIA Formula E racers Jérôme d'Ambrosio, Antonio Felix Da Costa, Daniel Abt and Oliver Turvey; Japanese superbiker Takuma Aoki, GT driver James Rossiter and Hungarian rallycross and rallying heroes Krisztián Szabó and Zoltán Bessenyey.
The group joins earlier inductees into the Drivers' Programme which already includes; multiple FIA World Rally Championship title-winner Sebastian Ogier; FIA World Rallycross frontrunners Andreas Bakkerud and Kevin and Timmy Hansen; double DTM champion and FIA World Rallycross driver Timo Scheider; W Series winner Jamie Chadwick and female racers Katherine Legge and Mikaela Åhlin-Kottulinsky; 2016 ABB FIA Formula E champion Lucas di Grassi; 2014 Formula E champion Nelson Piquet Jr., fellow Formula E racer and Le Mans winner Andre Lotterer; and Former F1 and Formula E racer Bruno Senna and Sacha Prost - ice racer and the youngest son of Formula 1 legend Alain Prost.