Extreme E 'Race for the Planet' docu-series launched on Prime Video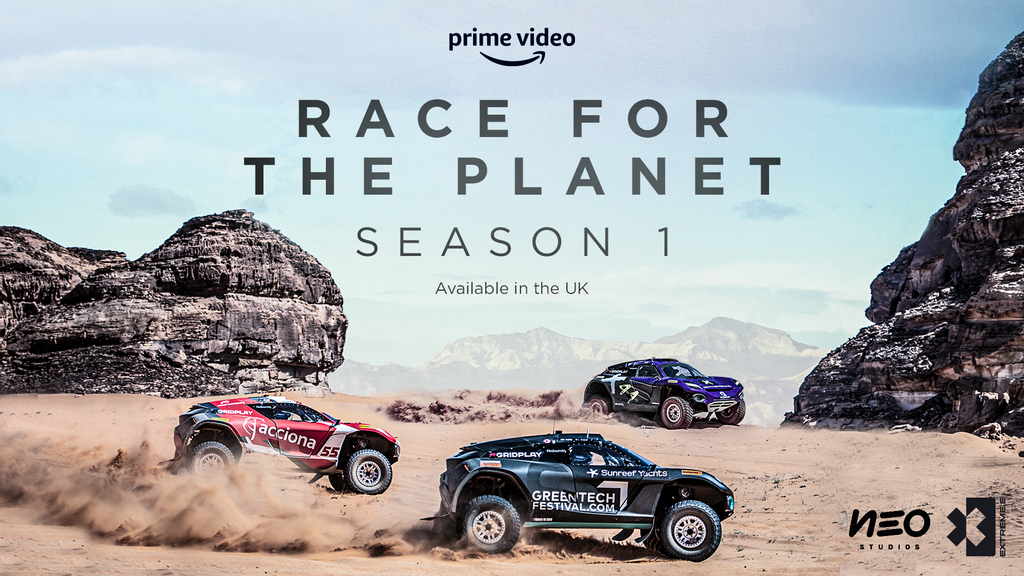 The behind-the-scenes docu-series capturing the inaugural season of the pioneering Extreme E racing series on Prime Video in the UK and Ireland has now launched.
Showcasing unprecedented access to Extreme E's drivers, teams, cars, and breathtaking landscapes, NEO Studios' five-part show on the pioneering racing series is now available exclusively on Prime Video.A sneak preview is available online: https://youtu.be/4Od4i1OGStE.

Executively produced by the award-winning global studio NEO Studios, audiences can enjoy a comprehensive look at Extreme E's 2021 Championship and the stories that underpinned it.
Teams undertook challenging conditions in their all-electric SUVs in territories as diverse as Saudi Arabia, Senegal, Greenland, Sardinia and the UK, each of which was selected to highlight environmental issues and the ongoing impacts of climate change.

Ali Russell, Chief Marketing Officer at Extreme E, said: "We are absolutely thrilled to announce our new documentary 'Race for the Planet' has launched on Prime Video in the UK and Ireland, showcasing our unique, pioneering series to a wider audience.

"Working with Prime Video was the perfect way to release this five-part docu-series to demonstrate the unique nature and stories of our sport for purpose Championship. Not only will 'Race for the Planet' bring our fans and viewers into the heart of our racing and legacy projects, but this documentary will also attract a new audience to Extreme E.

"It is not solely a sporting story, but one which underlines how this series is raising of the climate crisis and tackling key issues such as sustainability, low carbon transport and gender equality."

Anouk Mertens, NEO Studios CEO and Race for the Planet Executive Producer, said: "We're delighted to have worked with Prime Video to showcase the groundbreaking Extreme E racing series.

"We're really proud to tell the compelling stories of the drivers, teams, and more, as well as combining dramatic race footage with the urgent message regarding climate change and our planet."