Extreme E confirms 2022 partnership with Fantinel Wines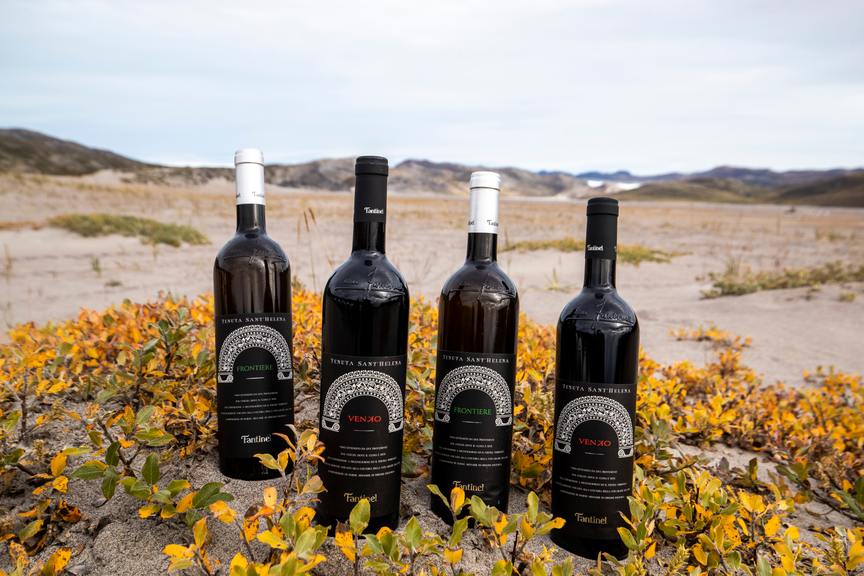 Extreme E has announced today that it will renew its partnership with Italian wine producer Fantinel for the remainder of the 2022 season.
Fantinel will supply Extreme E with red and white still wines within its exclusive on-site race hospitality centre, the Explorer Lounge, as well as for guests on-board the championship's floating centrepiece, the St. Helena.

Managed by a three-generation family of wine growers in Friuli Venezia Giulia (North-Eastern Italy) since 1969, Fantinel is an internationally prestigious winery, ambassador of Italian winemaking art in the world. Passion, quest for excellence and love for the land (over 300 hectares of vineyards in the most renowned areas of the region - Prosecco, Friuli, Collio, Colli Orientali) are the values from which Fantinel wines are created, expressing with quality and authenticity the uniqueness and typicality of Friulian territory.

Honouring the land is the first vocation of Fantinel. That is why eco-sustainability represents a key value in its production philosophy. An approach that has become increasingly green, including investments in cutting-edge technological solutions, first of all in the vineyards (e.g. fertilization-irrigation system, integrated control), that allow a higher territory compatibility and aim at reducing the impact on the environment.

Extreme E Chief Marketing Officer, Ali Russell, said: "Extreme E is delighted to have Fantinel continuing as a partner for the 2022 season. Not only are the Fantinel wines truly superb, but their sustainable production methods align perfectly with the ethos of Extreme E.

"It's important for us to ensure that we only use the most environmentally produced, yet excellent, wines possible for our guests - so the Fantinel wines are absolutely on-point in all those respects."

A winning collaboration also according to Marco Fantinel, Fantinel Winery CEO: "We admire Extreme E's values ​echoing a better and more eco-sustainable world. The same values ​​that our company pursues with strength and determination".

Extreme E is now all set for its next race, a double-header, in Sardinia which takes place on 6-7 July and 9-10 July. The racing action, co-organised by the Automobile Club d'Italia and Regione Sardegna, will once again take place at Capo Teulada in Sulcis-Iglesiente. Away from the track the sport for purpose Championship will also revisit its legacy programmes in collaboration with MEDSEA.