Timo Scheider and Tamara Molinaro form new XITE ENERGY Racing driver pairing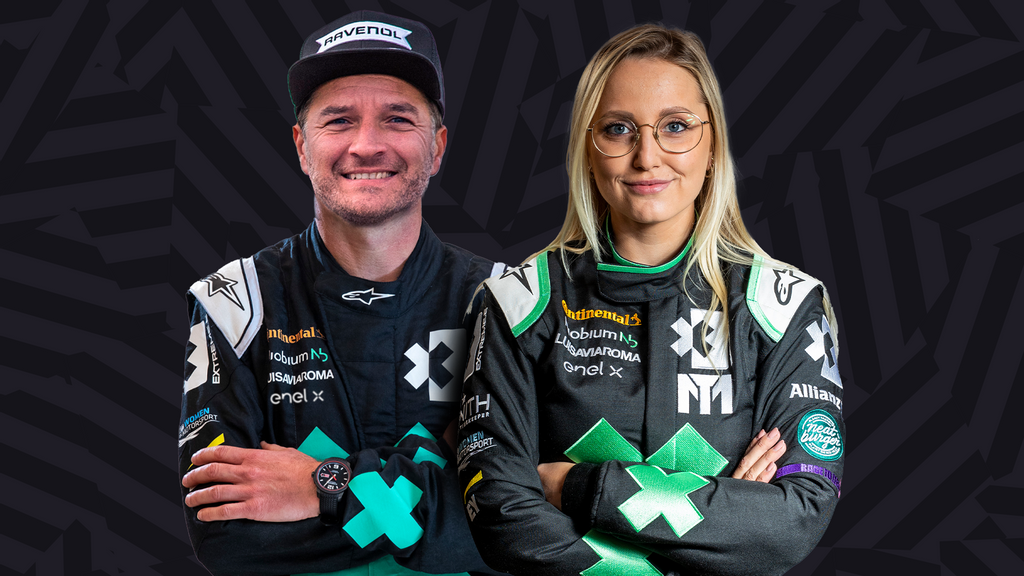 XITE Energy Racing have refreshed their Extreme E driver pairing for the upcoming Island X Prix in Sardinia, co-organised by the Automobile Club d'Italia and Regione Sardegna.
Former Extreme E Championship drivers Timo Scheider and Tamara Molinaro will form an all-new driver pairing for the team, replacing Oliver Bennett and Klara Andersson.

Scheider has competed in a wide range of motorsport disciplines from single-seaters to touring cars and rallycross. The German claimed back-to-back DTM titles in 2008 and 2009, a 24 Hours of Le Mans podium in 2010 plus victories at the 24 Hours of Spa and the infamous Nurbürgring as well as World Rallycross podiums in 2017 and 2020.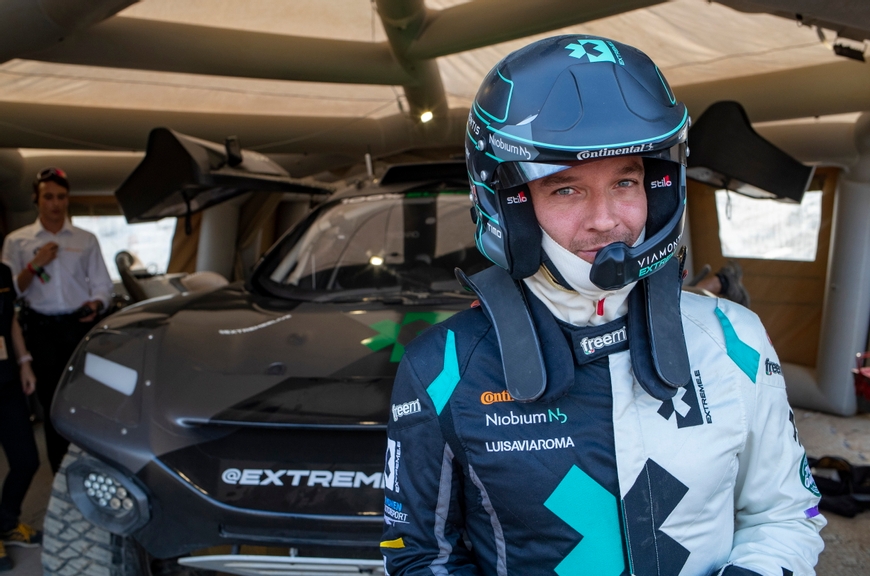 In his role as Championship driver, Scheider also contributed to the design of Extreme E's race courses at each of its far-flung locations and will now be looking to put those efforts into practice as he takes a race seat in the series for the first time.

Joining Scheider is Molinaro, who contested the opening round of Season 2 after Klara Andersson was forced to miss out after testing posting for Covid-19. Despite a late call-up the Italian put in a more than credible performance alongside Bennett as XITE Energy Racing finished 6th in the Desert X Prix.

Molinaro began her racing career at the age of 11 and gradually made her way up to the U27 European Rally Championship taking the Ladies European Rally Champion title – the second-youngest after Genesys Andretti United Extreme E's Catie Munnings – in 2017 after winning four of the eight rounds and topping the table in 40 stages. In 2018, the 24-year-old moved into the WRC2 class in the World Rally Championship and in 2019 dovetailed a second season on the WRC support bill with a Titans RX Rallycross Championship campaign – the only female in the series – winning several qualification races and finishing fifth overall.

In 2020, Tamara contested the Italian Gravel Championship, finishing second in the U25 standings, and first in the Ladies standing.

Timo Scheider, XITE Energy Racing, said: "It is a special moment to be joining the series as a race driver alongside Tamara.

"I was supposed to be doing the course test with the usual 'test' car as a Championship driver when I got to Italy, but now I will be travelling to Sardinia as a race driver with XITE Energy Racing! That is a great feeling. I am super-pumped to get out there and show what we are capable of – Tamara and I fit quite well together in terms of performance and I think we will put on a good show in Sardinia."

Tamara Molinaro, XITE Energy Racing, added: "I am very happy to be back in Extreme E for Sardinia and it is even more special as it is my home event. It will be a bigger challenge compared to the opening round in Saudi Arabia as that was a new track for everybody - the other guys have experience from last year, but we are going to give it our all and see how it goes!

"I am hopeful that we can have a good race and that we can be competitive. I have a great relationship with Timo - since I became a Championship Driver alongside him I spent a lot of time with him and we often spoke about how cool it would be to be in a team together. That was our dream watching everyone else driving, so we will definitely have a lot of fun now that we are there."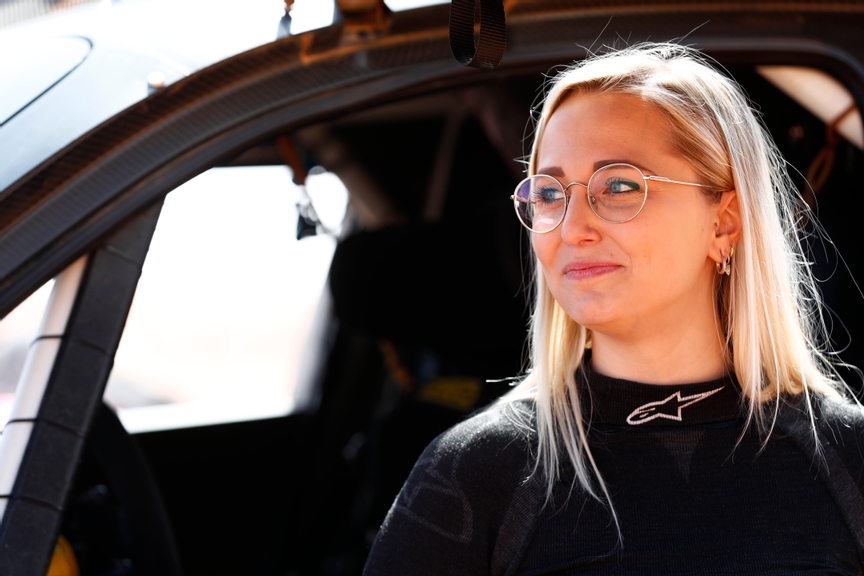 As a result of Scheider and Molinaro competing for XITE Energy Racing, Fraser McConnell alongside the formerly mentioned Andersson will be Extreme E's Championship Drivers for the upcoming double-header in Sardinia. The Championship Drivers support the series in both an advisory role and as a back-up driver should any of the teams require a replacement during an X Prix, as due to the nature of the race locations, teams won't have a reserve driver on site.

James Taylor, Chief Championship Officer at Extreme E, added: "It is great to welcome Timo and Tamara into the series as part of a racing team following their excellent stints as Championship Drivers.

"We are delighted that XITE Energy Racing will remain in the series. With Oliver Bennett pursuing his endeavours in Nitro Rallycross further it has allowed Timo to step into a race seat and we are all very excited to see how he will perform in Sardinia. Timo has invaluable experience working across so many motorsport disciplines on wide-ranging terrains and conditions.

"Tamara has already raced for XITE Energy Racing this season and it is great to see her back behind the wheel. After such a strong showing in NEOM, Tamara is fully deserving of retaining her seat and we look forward to seeing how she fares driving on home ground next week."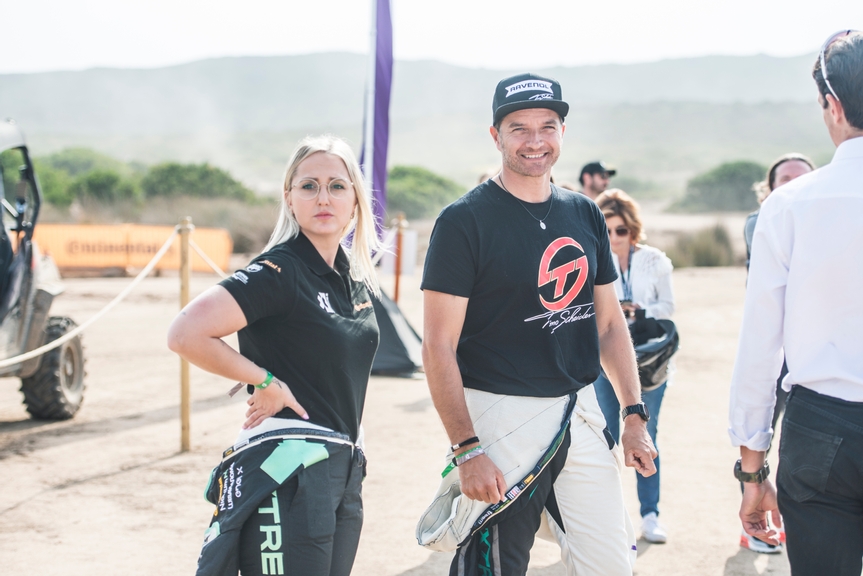 The Island X Prix returns next week. Co-organised by the Automobile Club d'Italia and Regione Sardegna, this event will see a double-header with X Prix races taking place on 6-7 and 9-10 July 2022.