More to come from X44 in Season 2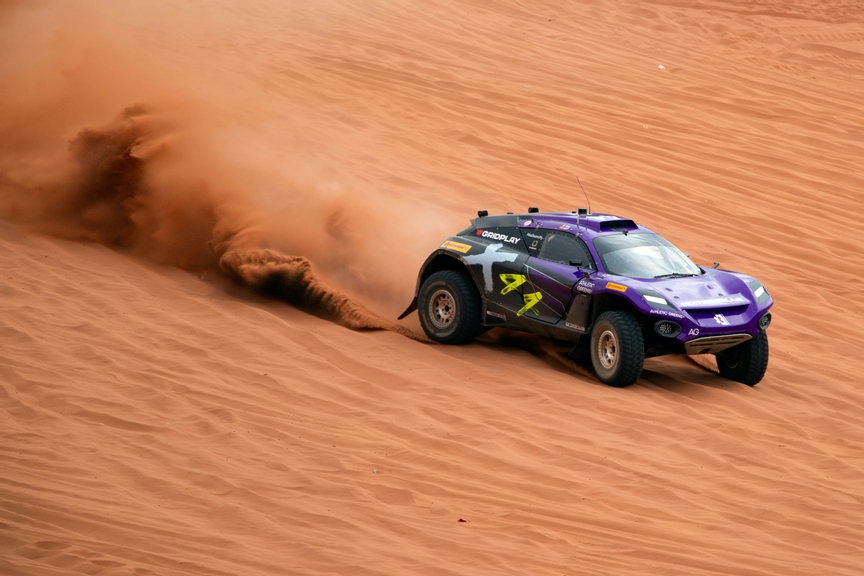 X44 began the Desert X Prix strongly, finishing as the fastest qualifier to open Extreme E Season 2 in ominous fashion.
Lewis Hamilton's outfit narrowly missed out on victory in NEOM, Saudi Arabia, as despite finishing on the podium, the team were unable to convert their strong pace into a win.

Extreme E's 'Champions of Qualifying' have set the fastest qualifying time at every X Prix to date, eventually converting their speed into a top place podium finish for the Season 1 finale.

This win came at the Jurassic X Prix in Dorset, UK, where Sébastien Loeb and Cristina Gutiérrez finished the season tied on 155 points with Rosberg X Racing (RXR) at the top of the Championship standings. A run of tough luck in X Prix finals meant the Dorset race marked the first time that the fastest qualifiers had secured a first place finish, with RXR becoming the inaugural Extreme E Champions on count-back, thanks to their previous three wins.

X44 rode the momentum of their Jurassic X Prix victory into Extreme E Season 2, looking strong in Qualifying and finishing first in Semi-Final 1. Hopes were high that the patterns of last year would not follow them into the new season, as they pursued the ACCIONA | Sainz XE Team from second place in the Desert X Prix Final.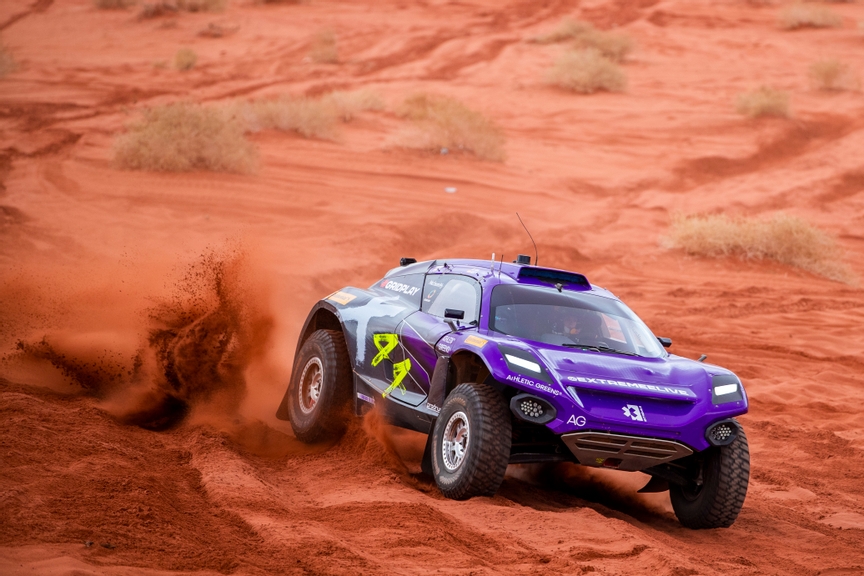 Following a strong start from Loeb, X44's Gutiérrez attempted to close down Laia Sanz in the ACCIONA | Sainz XE Team car, while Kristoffersson closed the gap on the two Spaniards from third.

Using the inside line, the RXR driver soon passed Gutiérrez, who was suffering from difficulties in engaging HyperDrive, meaning a third-place finish for X44 and a fourth Extreme E race win for rivals RXR.

Cristina Gutierrez, X44, said: "In the Final, we had some problems. It was not an easy course to overtake and defend on. It was a difficult situation for me to attack Laia [Sanz] and defend from Johan [Kristoffersson] without my hyperdrive.

Sébastien Loeb, X44, said: "We had the best time in Free Practice and Q2, then we won our Semi-Final. So, until the Final, it was perfect. In the Final, I had a good run. I was second right behind Carlos [Sainz Snr.] and Cristina took the car after, I think she did well. She managed to follow Laia in the dust and held off Johan for a long time. We were third and that's not a bad start to the season."

With only four more X Prix races in the season, X44 are looking to convert a perfect build-up to a Final into a perfect weekend, but NEOM was a sign that the team have the pace they need to go all the way.