Piquet Jr. reveals Extreme E racing intent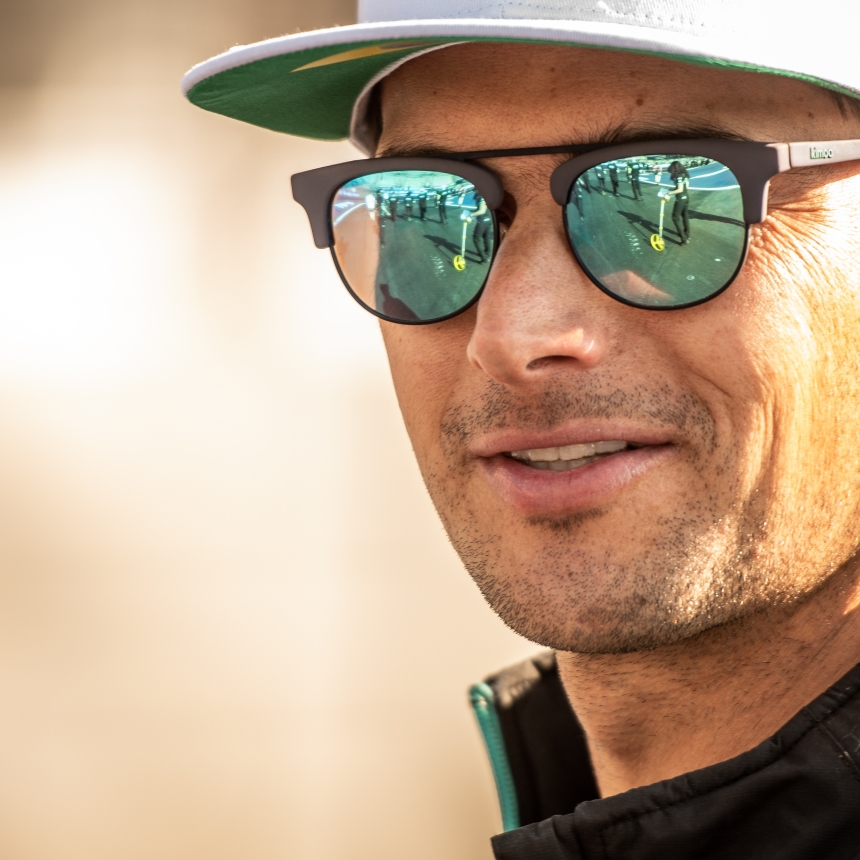 Extreme E is delighted to announce that of one of motorsport's most richly experienced and exciting drivers has declared his interest in returning to electric racing, with Nelson Piquet Jr. becoming the latest name to sign up to its Drivers' Programme.
Piquet Jr. is no stranger to new challenges, having competed in number of top-tier series' across multiple disciplines, including Formula 1, Formula E, NASCAR, the FIA World Endurance Championship and rallycross, while he has sealed three titles in single-seaters.
"Extreme E will be another challenge altogether," said Piquet Jr. "As a driver who has competed across the world and would spend every day in a car if I could, there is nothing more appealing than a race or championship that pushes boundaries, is highly competitive and tests you to the limit."
Extreme E will see electric SUVs go head-to-head in formidable, remote environments around the world, with Greenland, the Amazon Rainforest, and Saudi Arabia already confirmed as race locations with Coastal and Himalayas arenas to follow imminently. The series will use sport for the purpose of highlighting the impact of climate change, whilst promoting the adoption of electric vehicles to help protect the planet.
For Piquet Jr., the championsip's climate awareness mission is at the heart of his decision to join the fold, and the WWF ambassador is keen to play his part.
"When I was competing in Formula E, for a lot of us drivers, it taught us a huge amount about the need to push for sustainability as well as the electrification of the automobile industry.
"I couldn't have predicted to learn as much as I did about what is happening in our world and about climate change as I did, and it became very important to me to do what I can to spread the message where I can."
The Drivers' Programme is designed to promote professional drivers and assist teams and prospective entries - with Venturi, ABT, HWA and Veloce Racing already signed up. Series organisers will recommend prospective competitors from the programme to teams looking to contest the series, however, if teams prefer, they will also have the autonomy to select their own drivers from outside the pool.
The 34-year-old Brazilian, who became one of the central characters of Formula E when he clinched its inaugural title, is excited about the opportunity of racing in an another Alejandro Agag-backed championship.
"Knowing Alejandro, I expect it [Extreme E] to bring something fresh and current to the world of motorsport. As we saw with Formula E, Alejandro has a passion and skill for creating new, of-the-moment concepts, and I feel sure that Extreme E will capture imaginations just as Formula E has."
Piquet Jr. joins a roster of world-class names who have expressed their interest in joining the pioneering championship.
The Extreme E Drivers' Programme includes multiple FIA World Rally Championship title-winner Sebastian Ogier, FIA World Rallycross frontrunners Andreas Bakkerud and Kevin and Timmy Hansen, double DTM champion and FIA World Rallycross driver Timo Scheider, W Series winner Jamie Chadwick, leading female racers Katherine Legge and Mikaela Åhlin-Kottulinsky, 2016 ABB FIA Formula E champion Lucas di Grassi, fellow Formula E racer and Le Mans winner, Andre Lotterer, Former F1 and FE racer Bruno Senna and Sacha Prost - ice racer and the youngest son of Formula 1 legend Alain.
Further announcements regarding additions to the programme as well as new teams, partners and locations will be made over the coming weeks, with Season 1 to get underway in February 2021.