How Genesys Andretti United Extreme E showed their speed in NEOM despite Finals day setback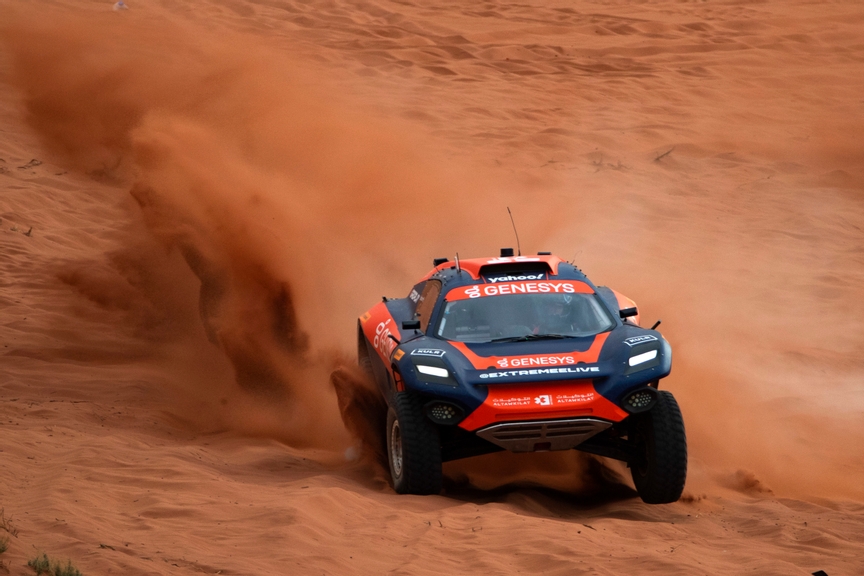 As 10 teams took to the course for the start of Extreme E Season 2 in NEOM, Saudi Arabia, the returning Genesys Andretti United Extreme E were eager to build on their fourth place finish in the Championship last year.
Drivers Catie Munnings and Timmy Hansen showed signs of the same pace that secured them three podiums in Season 1, finishing second overall in Qualifying just one point behind X44.

The team then progressed to Semi-Final 2, where they took on Chip Ganassi Racing and ACCIONA | Sainz XE in a thrilling showdown for a spot in the Desert X Prix Final.

Munnings kept the ACCIONA | Sainz XE ODYSSEY 21 running in second place in her sights, setting up an exciting battle for the final lap between Hansen and Carlos Sainz Snr., until a huge roll for the Swede ruled Genesys Andretti United Extreme E out of contention for a place in the Final.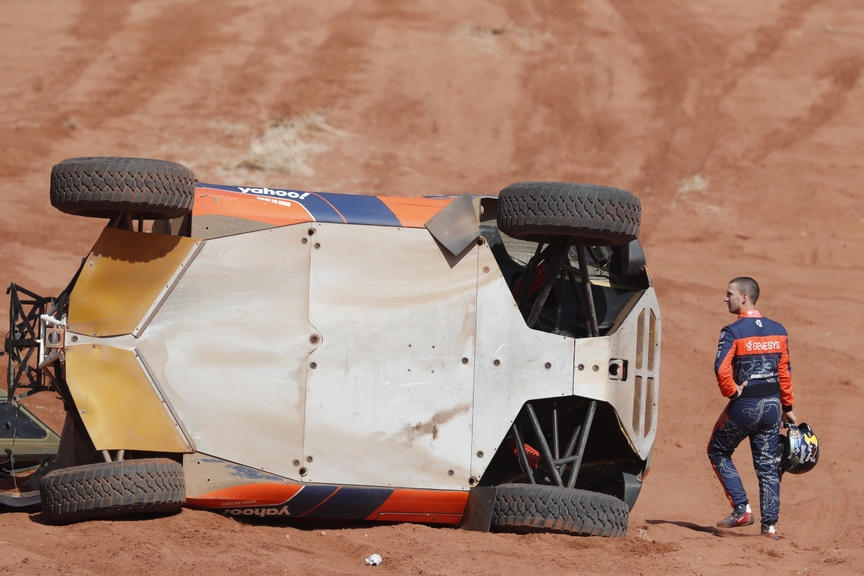 With only four more X Prix in the season the team need to find that all important consistency, but building on the positives from NEOM they should have what it takes to come back stronger in the next round.

Catie Munnings, Genesys Andretti United Extreme E, said: "Obviously it was a disappointing end to our weekend. We worked really hard as a team and we had great pace so looking ahead, that's really promising for the season.

"Hopefully we can really analyse exactly what happened and avoid this in the future. We especially need to look at the start as I think this area will be really critical in the races from now on. Now we can look forward and hopefully get some redemption."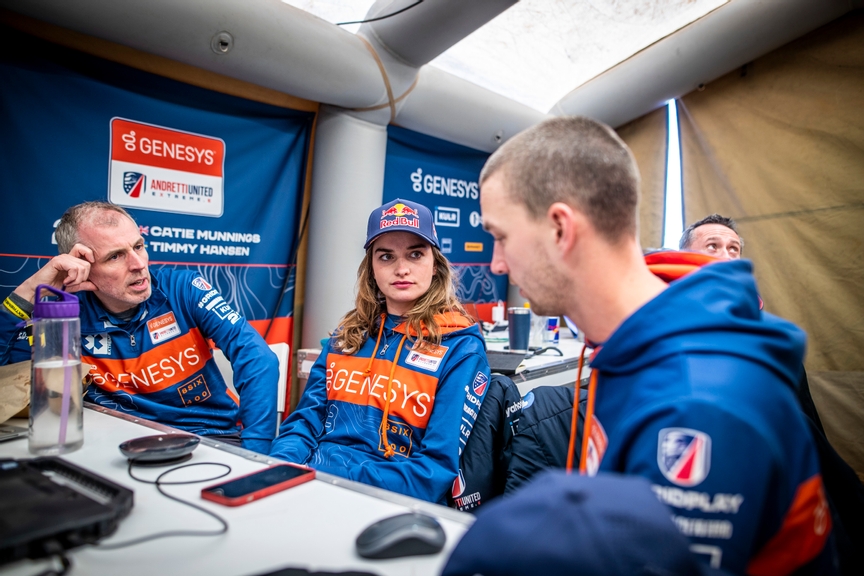 Timmy Hansen, Genesys Andretti United Extreme E, said: "It didn't go the way we had planned. It feels tough to take as everything went so smoothly in Qualifying and it was undoubtedly our best qualifying session we've had with absolutely no issues.

"I had a lot of confidence going into Finals day but sometimes this is racing and you have to take the highs with the lows. I knew I had to push in my lap to get ahead of Carlos [Sainz Snr.] but then the car hit a rut when I was closing on him and it flipped so it was all over from there. Thankfully I was okay after the incident and we can certainly take a lot of positives from the weekend including our pace in the car."