Drivers' Programme profiles: Katherine Legge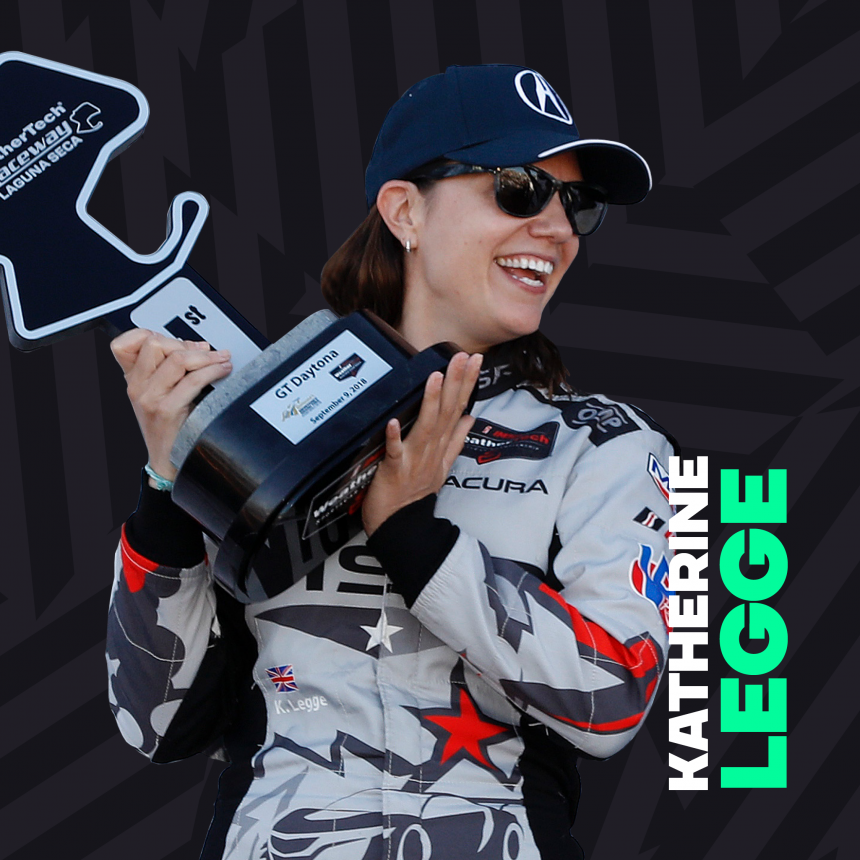 Of all the Extreme E Driver Programme members to have been unveiled so far, Katherine Legge arguably boasts the most varied career CV.
The British racer has contested multiple disciplines from Formula E to IndyCar/Champ Car, DTM and NASCAR's Xfinity Series – and currently competes in IMSA's WeatherTech SportsCar Championship in the United States.
That means Legge has extensive experience in single-seaters, sportscars and touring cars alike, which she is looking forward to bringing to the table to assist the development of the pioneering new ODYSSEY 21 electric SUV. Like Extreme E, she is also accustomed to breaking new ground, having made history in 2005 as the first female race-winner in North America's Atlantic Championship, triumphing on her series debut at Long Beach in California.
"I have one of the most diverse careers in motorsport," the 39-year-old acknowledged. "You name it, I've driven it! I would hope that would help, but it will be a learning curve for all of us.
"I have driven the Formula E car and Jaguar I-PACE, and both were unique and very cool. This will be its own vehicle, but it's got four wheels and I'm excited to try it! I try not to have any expectations and will be looking to those who have already driven it to glean as much insight as I can."
Legge reveals that the catalyst behind her own drive to help protect the planet from climate change was becoming vegan five years ago – and she has been inspired by the innovative approach Extreme E is adopting to tackle the increasingly pressing environmental issue.
"You start researching things you had no idea about in the past and it gets you fired-up," she explained. "When people think they can't make a difference, they are wrong. We all make a difference. It's not easy, but if you exclude yourself from making a negative impact, and more and more people do the same things will change – they have already started to change.
"Extreme E is different, it's exciting and it's a new challenge, and some of the world's finest drivers have already signed up to it. Everything is different, from the vehicle to the venues and the whole experience! Electric vehicles to me are new, innovative and a part of our future – and I want to be part of that.
"The places where Extreme E will race are bucket-list – once-in-a-lifetime – and to not only visit but actually race there is so cool! I get excited just thinking about them, and to see all those venues in person would be a dream. It's all about doing good, highlighting changes that need to happen for our planet and getting to drive really cool vehicles. Seriously, who wouldn't jump at that?!"