Drivers' Programme profiles: Bruno Senna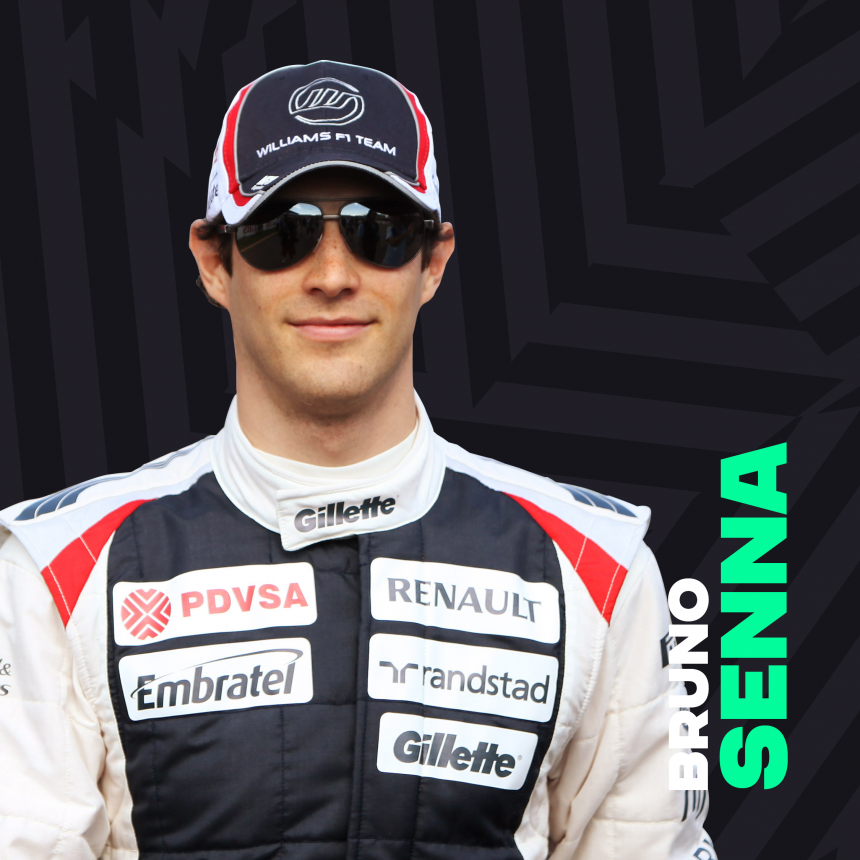 Bruno Senna is the latest in a roster of world-class names to express their interest in Extreme E via the series' Drivers' Programme, and has competed in a number of headline championships throughout his career to-date including Formula E, Formula 1 and the FIA World Endurance Championship.
The 35-year-old Brazilian has a wealth of experience right at the very top of the sport. That said, he's anticipating a tough task in adapting to the challenges thrown up by Extreme E's combination of locations, terrains and a short, sharp head-to-head race format as well as its unique E-SUV, the ODYSSEY 21.

"It's hard to know what to expect from the E-SUV. It'll be very interesting to drive something so different and unique – I've never done anything like this before," continued Senna.

"The format and knockouts will make it an intense experience and it'll definitely be a lot of fun. There'll be less opportunity to recover from mistakes so more pressure on not making any! It'll be a real spectacle and a very entertaining one for those watching.

"The learning curve will be steep, wherever you're coming from. The closest form of racing to Extreme E, I believe, will be rallycross. You'll need to understand the mechanicals of the car, energy saving and the power delivery.
"Hopefully my experience will serve me well. I've done a lot of off-road racing as a kid so racing on different terrains are not new to me but this will be a new type of racing – I can't wait."
Senna is keen to play a part in Extreme E's effort to bring the issues facing out planet and its unique ecosystems to the forefront of people's minds.

"Extreme E is a completely different challenge to anything out there," said Senna. "The series' goal is to raise awareness about the troubles facing its race locations. Racing around cities, you're well aware of everything that's going on – it's close to people's realities. Extreme E will be racing in locations far away from people's day-to-day lives and putting them front-and-centre.

"We all have to do something. Every little change contributes to the cause and the lifestyle we have nowadays is not sustainable. Anything you can do, such as saving water and recycling, can help. We hope to bring this awareness to a wide audience. It's such an important cause."