Extreme E Joins United Nations' Sports for Climate Action Initiative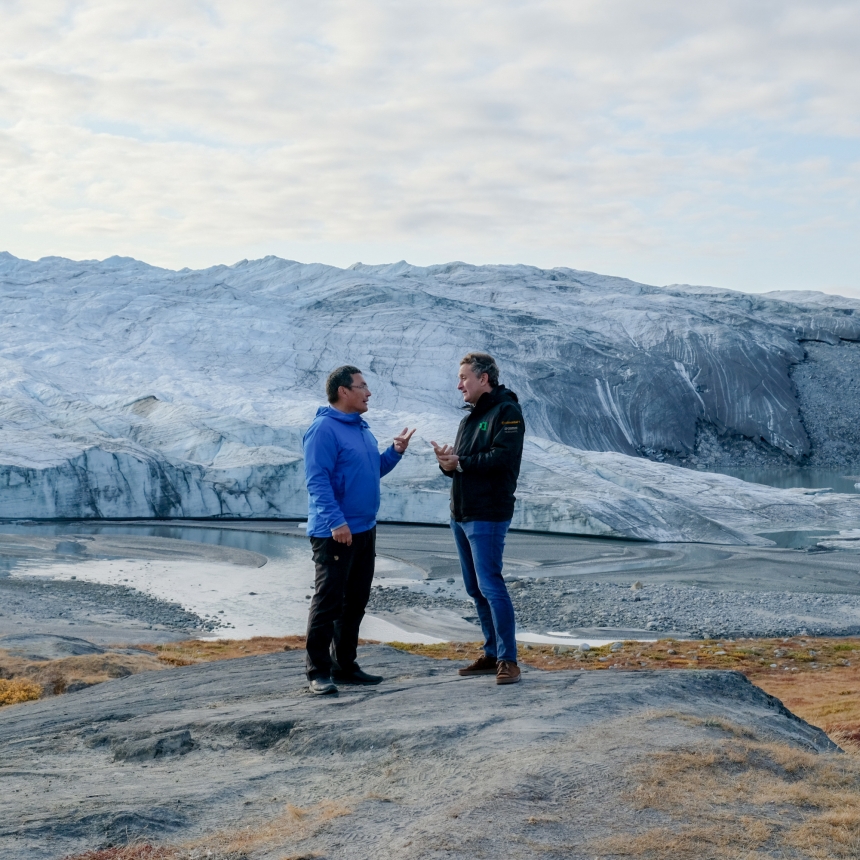 Extreme E, the pioneering new electric off-road racing series, is proud to announce that it has joined the United Nations' Sports for Climate Action Framework as part of its commitment to climate protection.

The Sports for Climate Action initiative, led by the UN's Framework Convention on Climate Change (UNFCCC), was born out of the 2015 Paris Agreement and calls on sporting organisations to acknowledge the contribution of the sports sector to climate change and their responsibility to strive towards climate neutrality for a safer planet.

Extreme E aims to utilise its position as an influential sports and entertainment platform to highlight the impact of climate change and environmental degradation in some of the planet's most remote locations and ultimately inspire positive action. The series will revolutionise motorsport by showcasing E-SUV innovation and performance, whilst raising awareness through careful collaboration with thought leaders and experts.

Alejandro Agag, CEO of Extreme E, said: "Extreme E is a sport for purpose, built entirely out of a concern for the future of the planet, so it was absolutely essential for us to be part of the UN's Sport for Climate Action Framework."
In line with the five core principles enshrined in the Framework and the aims of the Paris Agreement, Extreme E strives to:

1) Promote greater environmental responsibility
2) Reduce the overall climate impact from sports
3) Use its platform to educate for climate action
4) Promote sustainable and responsible consumption
5) Advocate for climate action through its communications

Niclas Svenningsen, Manager of Global Climate Action at UN Climate Change, said: "Due to their mass following and positioning as an entertainment platform, sports organisations are in a unique position to support the race against climate change. In Extreme E's case, it is refreshing to see a sport being born out of a core goal to increase climate awareness and action. It is an exciting prospect and a positive indication of the times we now live in.

"We wish Alejandro Agag and the entire Extreme E organisation the very best as they build this new series, and look forward to working with them to support the shared goals of the UN Sport for Climate Change Framework."

Launched early this year, with its inaugural season starting in early 2021, Extreme E is committed to reducing its carbon emissions, alongside ongoing legacy initiatives in each race destination, which will include Greenland, the Amazon Rainforest, the Himalayas, the desert, and a coastal location, to help protect these already damaged ecosystems.

Alejandro added: "Through our championship, working alongside the UN and together with leading scientists and our partners, we commit to the five core principles of the Framework and the Paris Agreement - playing our part in ensuring we support a low-carbon future.

"With 30 per cent of the planet's CO2 emissions coming from transport, Extreme E aims to showcase the performance electric vehicles, using the powerful mix of thrilling sports action, scientific education and storytelling, to accelerate the adoption of e-mobility and help make the world more sustainable, faster.

"We hope Extreme E will inspire our fans, along with the communities and governments in our race locations and beyond, to raise their climate ambition in a united effort to limit global warming to 1.5oC. This is a race we can - and must - win to avoid significantly worsening the risk of extreme heat, glacial melting, rising sea levels, droughts, flooding, and more, for hundreds of millions of people."

Independent specialists, including scientists from Cambridge University, will ensure that thorough environmental, social and governance assessments are carried out in each location with a local third party to safeguard environmental protection, social inclusivity and fair political practices.

All freight for the series, including the vehicles, will travel by sea, aboard the RMS St. Helena. The former Royal Mail vessel, which used to deliver post and supplies to the island of St Helena, will be modernised and improved using renewable energy technologies and sustainable materials, as part of a multi-million-pound renovation project.

Additionally, organisers are in the early stages of development for plans to track and monitor teams' emission levels in each location, with sporting and financial incentives being considered for those which achieve the lowest overall outputs. A full Life Cycle Assessment of the series' emissions will be made public as the series develops.