Extreme E supports Count Us In Citizens' Declaration at COP26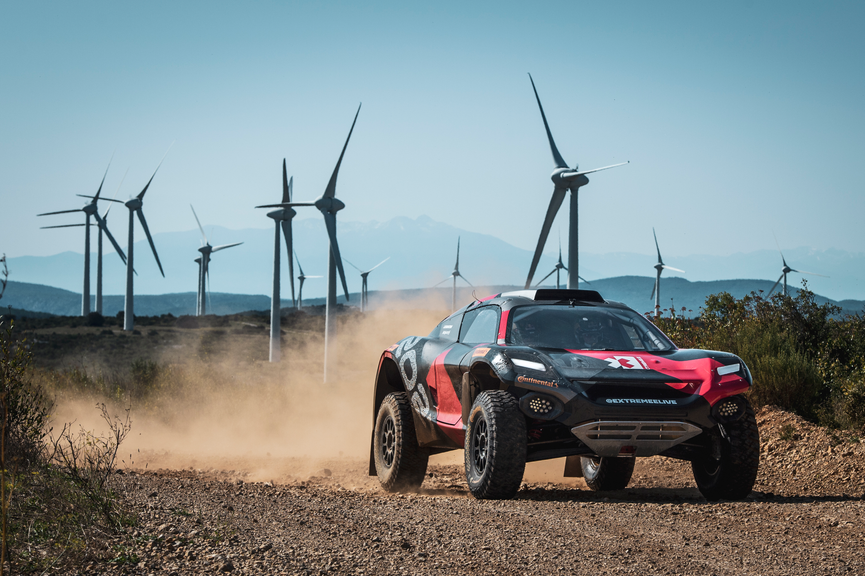 Today at a COP26 special event, Extreme E alongside Count Us In, the Drive Electric Campaign, Route Zero, and Bloomberg Green has supported the UN High Level Climate Action Champions, Nigel Topping and Gonzalo Muñoz, in their presentation of the Count Us In Citizens' Declaration: an open call on world leaders - signed by more than 35 key policy, industry and civil society actors - to adopt comprehensive policy measures to accelerate the transition to zero-emissions road transport.
According to the International Energy Agency (IEA), road transport currently accounts for 75 per cent of the global emissions associated with transportation, contributing to climate change and more than eight million early deaths every year due to air pollution.
Yet, at the event, prominent global figures in transportation, including Alejandro Agag, Founder and CEO, Extreme E and Chairperson of Formula E; Nico Rosberg, Founder of Extreme E team Rosberg X Racing and 2016 Formula One world champion; Hallie Liao, Head of International Development Department, Shenzhen Bus Group; Anirban Ghosh, Chief Sustainability Officer, Mahindra Group; and transport electrification advocate Monica Araya, highlighted the increasing availability and affordability of clean, fossil-free, technologies.
Acknowledging the progress to date, the Count Us In Citizens' Declaration calls on world leaders to step up their ambition, delivering robust policies to ensure the trajectory of the transport sector's transition is consistent with the Paris Agreement's goal to limit global temperature rise to 1.5C. It also demands support in the shift to 100 per cent zero emissions new vehicles in countries with the highest levels of road transport pollution by 2030 at the latest for buses, by 2035 at the latest for light motor vehicles and by no later than 2040 for heavy vehicles.
Alejandro Agag, CEO and Founder of Extreme E and Chairperson of Formula E, said: "I'm delighted to be supporting this charter and leading the way when it comes to e-mobility with our electric motorsport championships Extreme E and Formula E.
"Both series' showcase the capabilities of electric vehicles in very different ways while highlighting the climate crisis, something we all need to be aware of and take action towards, and electric mobility is one such action.
"Extreme E has been working with the Count Us In team over the past year to encourage fans to take their own steps to reduce their carbon footprint through the Extreme E Count Us In Challenge, but this declaration goes one step further by putting pressure on those at the highest level to implement action.
"We have shown solutions are available, now they just need to be used on a global scale if we have any chance of saving the planet."
Nigel Topping, UN High Level Climate Action Champion, COP26, said: "To curb emissions as quickly as possible, we need a combination of action from businesses, governments and the support of society-at-large to help create a net zero world. Citizens, communities and organisations all over the world are doing their part by taking impactful steps to reduce their own carbon emissions - and it is fundamental that governments respond to this growing trend across society, so we move forward collectively in the Race to Zero emissions."
Extreme E's next X Prix – the Jurassic X Prix – will take place in Dorset, UK, from 18-19 December, and like all events will run Legacy Programmes to leave a long-lasting positive impact on the environment and local community. More details will be revealed in the coming weeks.