Drivers' Programme profiles: Timo Scheider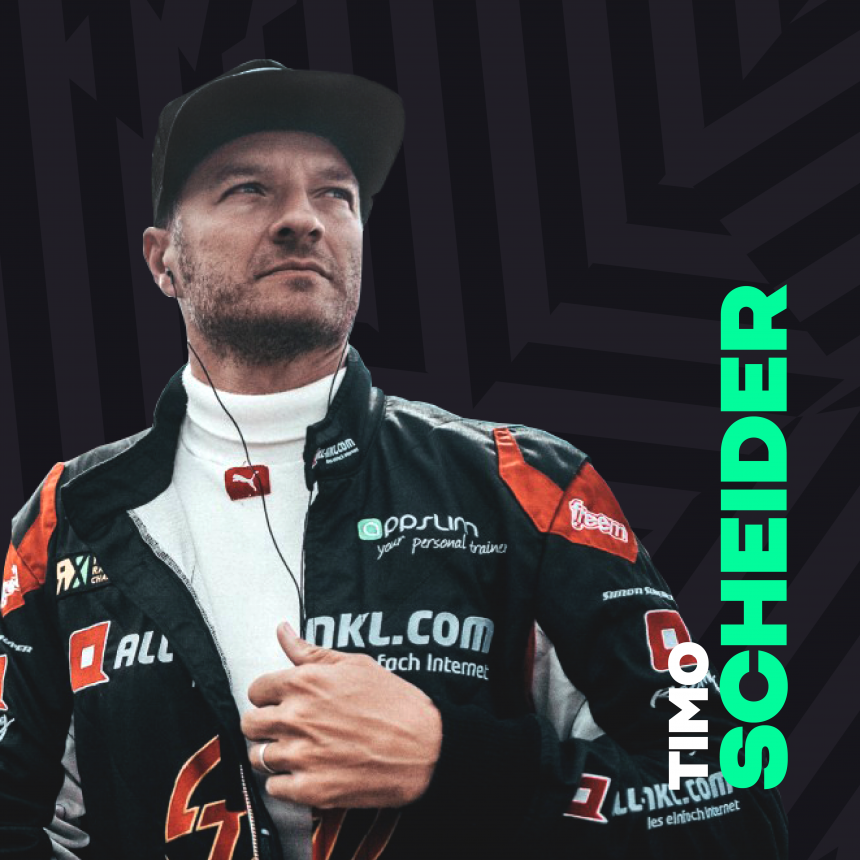 The latest driver to be profiled from our Drivers' Programme is German racer Timo Scheider; a legendary name in motorsport, having competed in the DTM for more than 15 years, twice winning the title.
His first German touring car championship came in 2008 with ABT Sportsline - Extreme E entrants for Season 1 - before he became the only person in the series' history to successfully defend the title, winning again in 2009.
The 40-year-old, named German Sportsman of the Year in 2008, also won the 2011 24 Hours of Spa, and most recently transitioned to stints in FIA World Rallycross, competing in World RX since 2015.
Scheider is now looking to the future.
"After a lifetime of racing petrol engines, there is no denying that it's time for us to change our minds and look forward, and for sure the future is electric racing," he said. "Many race drivers, myself included, believe that.
"The locations Extreme E plans to race in are outstanding, it's going to be an epic adventure. The Amazon will be mega interesting and going to the Arctic will be new for everyone.
"The experience with the RMS St. Helena being our floating garage, and the fact there will not be many spectators in each location, with an emphasis on causing minimum local impact, will make Extreme E feel very special for sure."
Playing a part in the fight against climate change is high on the German's agenda as he seeks to make a difference with future generations firmly in mind.
"We all have to agree that climate change is something we are facing and it's clear we each have to do our part in order for us to have any chance to slow it down.

"As a parent, you of course start thinking about the future and how you can do your part to make it better for your kids.
"Building awareness of our global emissions problems by promoting the benefits of electric racing, and potentially being a part of something that makes a real difference to the planet, is a fantastic, world-changing opportunity. Why wouldn't I want to be part of this? I'd be extremely proud to be involved."