Drivers' Programme profiles: Andreas Bakkerud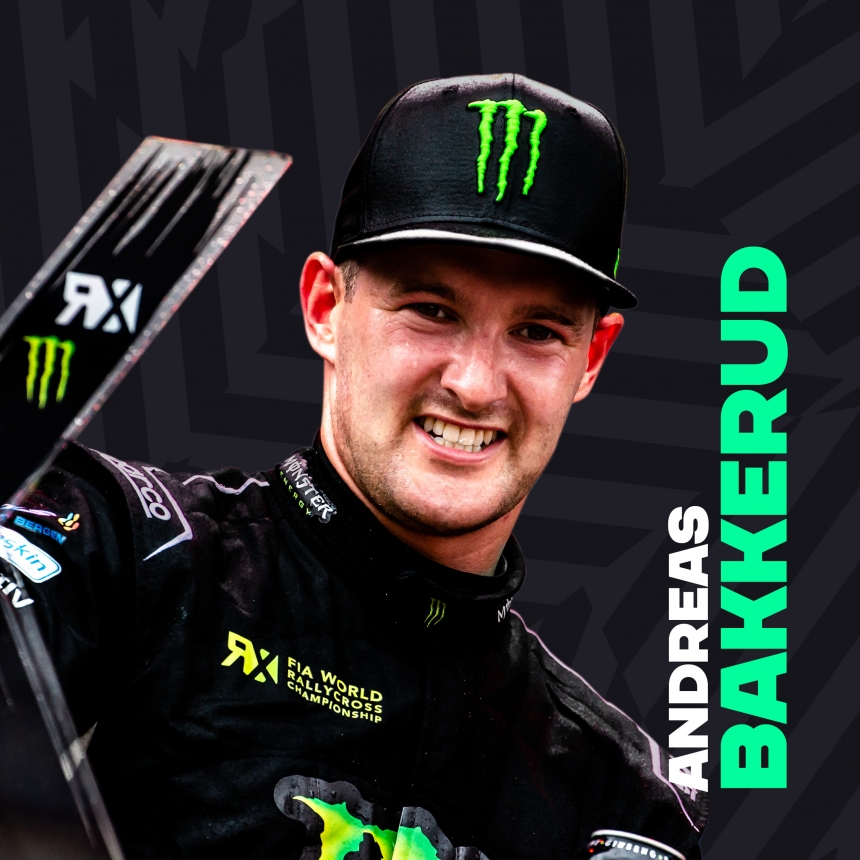 The Extreme E Drivers' Programme launched earlier this week, with a roster of top tier drivers joining the fold.
Norweigian rallycross star Andreas Bakkerud - a constant front-running fixture in the FIA World Rallycross Championship - is among the first to sign up. He made the jump into Supercar machinery in World RX back in 2013 and managed fourth in the standings at the first time of asking.
In his second season he tallied two victories and played a pivotal role in his team's title win. He has notched multiple podiums since, securing a number of top six championship finishes - with bests of third in 2016 and 2018 in the Drivers' running. He remains one of just two drivers to have maxed out a weekend point score in World RX and currently leads the 2019 standings.
As a driver with an eye for action and adventure, Extreme E immediately caught Bakkerud's attention.
"I'm an action sports guy," said Bakkerud. "I like adrenaline and I love to challenge myself, so when I heard about the crazy places, like the mountains, the rainforests and the glaciers which we'll get to race around, I immediately became a fan of the Extreme E idea and knew very quickly that it was perfect for me.
"As a driver, I fit into every category - I have a wide background of experience. Aside from competing in rallycross for ten years, I have also competed in the French winter championship, the Trophée Andros, where we drove electric cars, so I have had a taste.
Bakkerud feels strongly about the shift electric power in motoring as well as motor racing, and the positive impact it can have in raising awareness of the issues facing the planet.
"Electric cars are becoming hugely popular back home. All my friends are buying electric cars, so it's a big passion and I'm really looking forward to testing the Extreme E car for the first time.
"There is a lot of change happening in motorsport as the world starts shifting towards electric mobility. It's happening, especially when you see the success Formula E has had over the last five years. It gives me the confidence that Extreme E will see a similar level of success.
"Norway, where I live, is a beautiful country but I'm noticing the trash in the ocean more and more – it's clearer than ever that humans and our actions are destroying the world.
"It's great that Extreme E will help put the focus on these issues in a positive way. I'm a lover of nature. I like to go on adventures, and it's important to me that I do my bit to help make the world a better place."