Extreme E welcomes new Scientific Committee member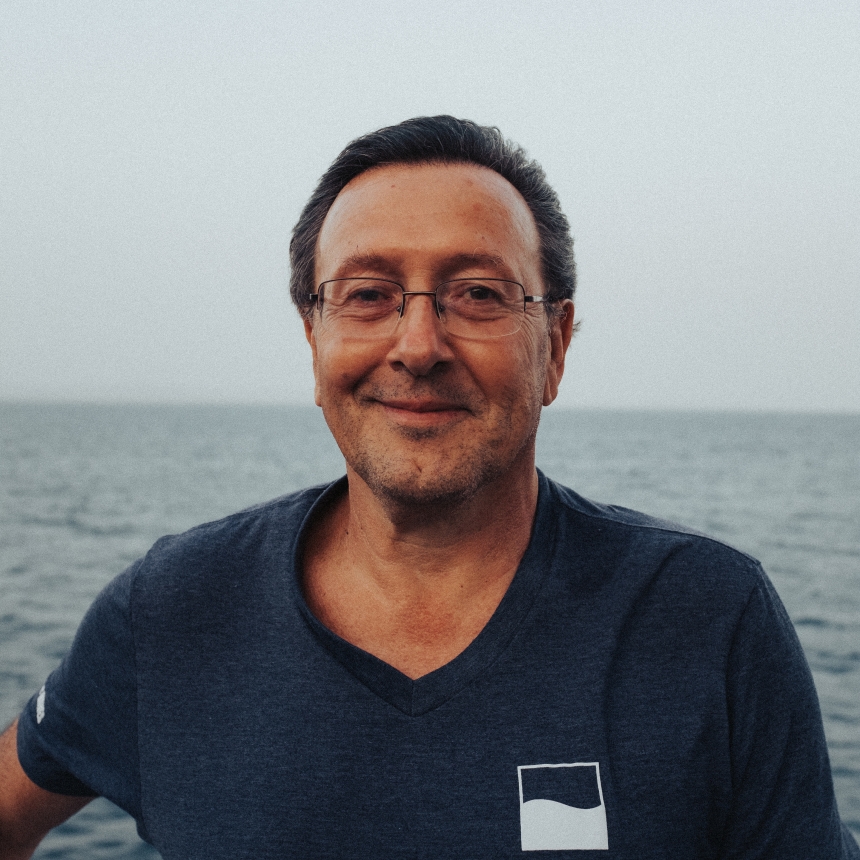 Extreme E has today expanded its Scientific Committee with the appointment of Professor Carlos Duarte, one of the world's leading minds on marine ecosystems. His appointment comes in advance of Extreme E's opening race in Saudi Arabia as the series strengthens its commitment to raise awareness for the climate issues facing the locations in which it races.
Alejandro Agag, CEO and Founder of Extreme E, said: "We are thrilled to welcome Professor Carlos Duarte to the Extreme E Scientific Committee".
"As one of the most qualified and respected marine biologists on the planet, who has a precise understanding in Red Sea Ecology, we are thrilled he accepted our invitation to join the Extreme E family. We look forward to sharing his knowledge as we aim to deliver on our commitment to use our sport to raise awareness of these important issues."
Distinguished Professor Duarte is based at the King Abdullah University of Science and Technology (KAUST) and holds the Tarek Ahmed Juffali Research Chair in Red Sea Ecology, making him perfectly placed to advise Extreme E in the lead up to its Saudi Arabian Desert X Prix, and Legacy Programme in the area.
During his decades of dedication to ocean health, Professor Duarte has published more than 900 scientific papers and has been ranked within the top one per cent of Highly-Cited Scientists by Thompson Reuters. He has also received many honors, including the G. Evelyn Hutchinson Award from the American Society of Limnology and Oceanography in 2001, the National Science Award of Spain in 2007, and most recently in 2020 the BBVA Foundation Frontiers of Knowledge Award in Ecology and Conservation Biology.
His research focuses on understanding the effects of global change in marine ecosystems and developing nature-based solutions to global challenges, including climate change, and evidence-based strategies, which aim to help rebuild the abundance of marine life by 2050.
Professor Carlos Duarte said: "I am delighted and honoured to join Extreme E's Scientific Committee. The potential of Extreme E to elicit solution-driven action at the biodiversity-climate interface is immense, by engaging audience through sports into imagining a shared vision for a sustainable planet."
Extreme E will showcase electric SUVs and futuristic technologies in some of the world's most remote and challenging environments.
This five-event global voyage will utilise its sporting platform for the purpose of promoting electrification, environment and equality. The series' goal is to highlight the impact of climate change in some of the world's most endangered environments and promote the adoption of electric vehicles to pave the way for a lower carbon future.
Louisa Tholstrup, Extreme E's Science, Legacy and Locations Manager, said: "I am so pleased that Professor Carlos Duarte has agreed to join our team of climate change experts which also includes renowned scientists Professor Peter Wadhams (Head of Scientific Committee), Dr Lucy Woodall, Professor Richard Washington, and Francisco Oliviera PhD.
"Together, the Extreme E Scientific Committee advise the series' education and research programmes, event logistics and impact as well as the recommendation of positive legacy initiatives which support local communities in each race location. It is a crucial role and we are delighted to have such a strong team to support our goals off the race course."
Extreme E will confirm details of its Saudi Arabian Legacy Programme in the coming days, ahead of the Desert X Prix getting underway on Saturday 3 April.