EXTREME E TO PARTNER WITH SPARK RACING TECHNOLOGY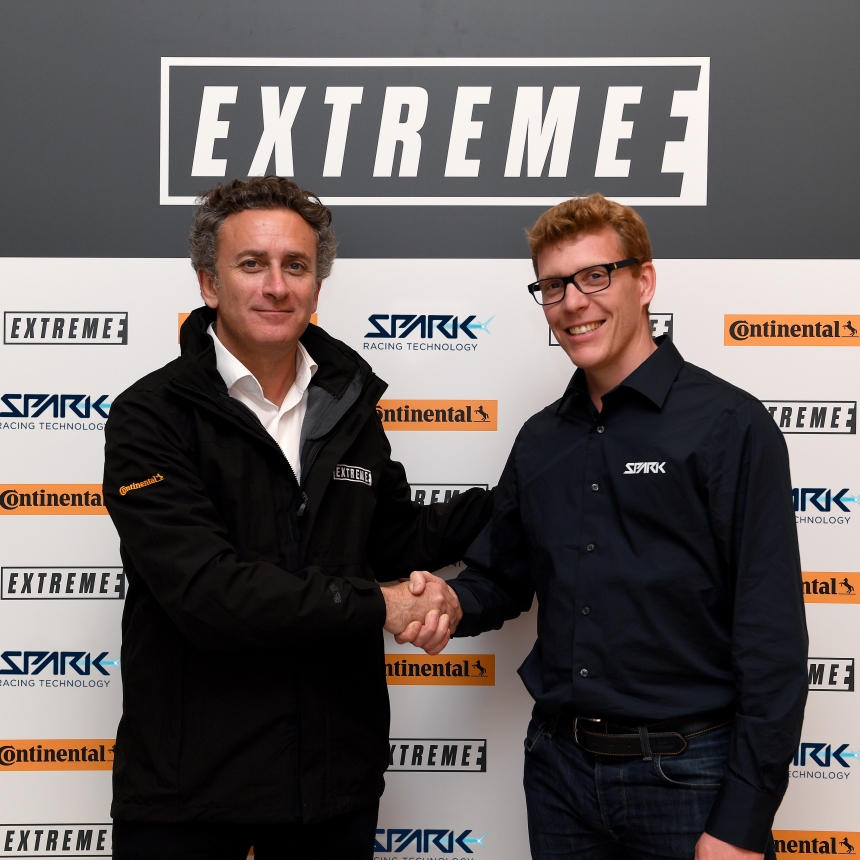 Extreme E has joined forces with motorsport manufacturer Spark Racing Technology to engineer, develop and assemble the all-new electric SUV model for the pioneering off-road racing series.
Spark Racing Technology will create and construct the common package with strict specification parts, before handing over the homologated framework to each team - allowing competitors to test and develop their own powertrain and bodywork.
The standardised parts produced by Spark Racing Technology consist of the tubular steel frame, suspension and dampers, braking and steering system - as well as crash structure and roll cage. The components open for development are focussed on the motor and inverter and select areas of exterior bodywork, such as the engine cover, side skirt, lights and front and rear bumpers.
Prototype testing is scheduled to take place in July this year together with founding partner Continental Tyres, with the teams receiving the first delivery of 12 cars from Spark Racing Technology in March 2020. Teams will later have the opportunity to put the Extreme E cars through their paces with collective group testing in the summer, before hopping on board the newly- renovated RMS St. Helena for the first race in January 2021.
Alejandro Agag, Founder & CEO of Formula E - operating partner of Extreme E - said:
"Starting the production and build process for a car is always special and a defining moment when getting a new series off the ground. I'm glad to be once again taking this journey together with Spark Racing Technology - just as we did for Formula E. Working with trusted partners and people like Theo and the team at Spark allow us to drive forward with preparations and offer race-ready cars to the teams, before giving them the freedom to develop their own components. I can't wait to see the prototype in action and the first public demonstration this summer. Keep your eyes peeled for more news coming from Extreme E in the coming weeks."
Theophile Gouzin, Technical Director of Spark Racing Technology, said:
"Spark is thrilled to engineer the all-new electric SUV for Extreme E. Our team is privileged to be co-pioneering this new competition focussed on e-mobility. Spark sees Extreme E as forward-thinking and a true engineering challenge - the ultimate proving ground for electric vehicles."
Denise Ewald, Director R&D Passenger & Light Truck Tires at Continental, said:
"Continental is enjoying the privilege to join the extremely exciting journey towards this new competition of racing. We're developing high-performance tyres for the extreme and are happy and curious about the months to come, before the tyres hit the road on the new electric SUV."