Extreme E continues to reach Chinese audience with Huya partnership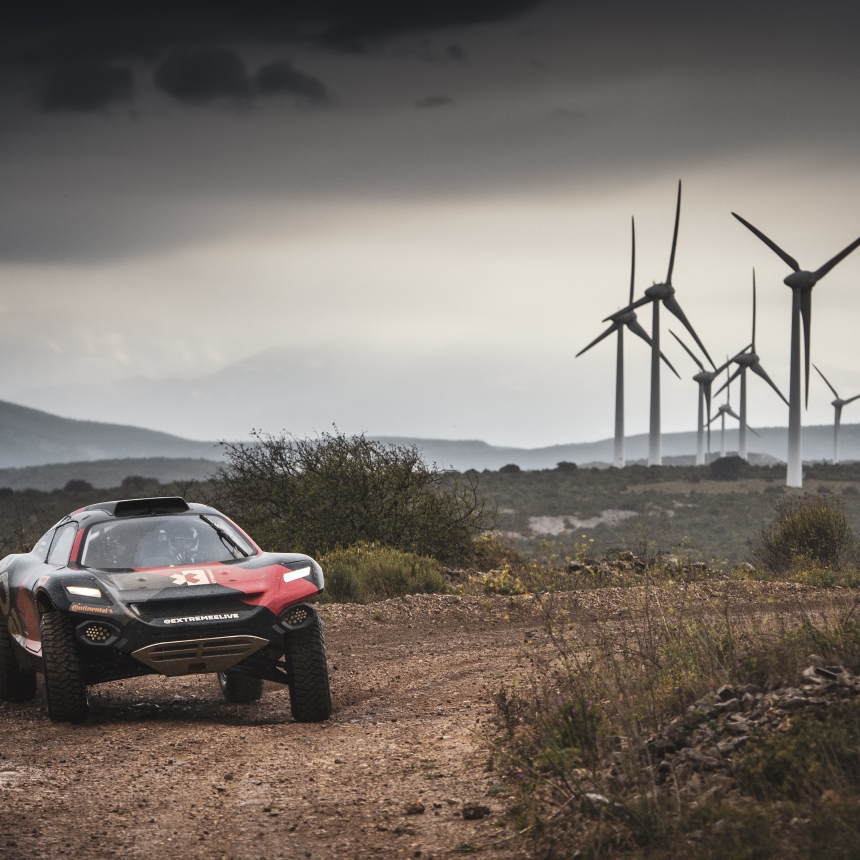 Extreme E, the new electric off-road racing series, has confirmed a partnership with Chinese live streaming platform Huya.
The live racing action, which starts in early 2021, will be streamed across Huya, a leading game live streaming platform in China with a community of over 250 million. Alongside the live action, the platform will also show a variety of highlights shows, which aim to not only display wheel-to-wheel race action, but to also shine a light on the environmental message of the championship.
Ali Russell, Chief Marketing Officer at Extreme E, said: "We are looking to target a young audience at Extreme E, so partnerships with platforms like Huya are really important to reach this demographic. While Huya's community are race fans, we also hope to engage them in the wider message of our series – making a change to reduce carbon footprint, and therefore protect our planet from climate change.
"Huya is a major platform in the esports space and it is this audience we feel we can really engage in Extreme E, through our range of exciting teams, and all-new race format. Extreme E is set to be like nothing the motorsport world has ever seen, and we are looking forward to bringing it to as many screens as possible around the world."
Huya collaborates with esports event organisers, as well as major game developers and publishers, and has established esports live streaming as one of the most popular content genres on its platform. The company has created an engaged, interactive and immersive community for game enthusiasts of China's young generation. Building on its success in game live streaming, Huya has also expanded its offering to other entertainment content genres, including sports, movies and music. Huya's open platform also functions as a marketplace for broadcasters and talent agencies to congregate and closely collaborate with the company.
Zhang Pingping, Director of Sports Operations at Huya added: "From Arctic area in Greenland, desert sands in Saudi Arabia to Amazon Rainforests in Brazil, Extreme E is about to bring these remote areas, which are under threat and already damaged, back into the public eye via a new electric-SUV racing series to commence in 2021. By delivering programmes of Extreme E, Huya is poised to make more Chinese audiences, companies and locations aware of climate damage, inspiring them to switch to a more positive and sustainable way."
Extreme E is a sport for purpose and has three key pillars, electrification through racing electric SUVs, equality through the stipulation each team must field a male and female driver and environment by visiting locations already damaged by climate change and highlighting the effects human behaviour is having on Earth. The series will leave a long-lasting positive impact in each of its race locations through its Legacy Programmes.
The agreement with Huya is the latest in a long line of broadcast partnerships already announced by Extreme E, including BBC (UK), Discovery (Europe and North America), FOX Sports (United States, Canada and the Caribbean), FOX Sports Asia (Southeast Asia), FOX Sports Australia, Globo (Brazil), ESPN Africa, Mediaset (Italy), Sony India (Indian subcontinent), TVNZ (New Zealand), RTM (Malaysia), Dubai Sports (Middle East), RDS (Canada), China Sports Zhibo.tv (China), RTL 7 (The Netherlands), ORF (Austria), Arena Sport (Balkans), MySports (Switzerland), Virgin Media Televsion (Ireland) and BTRC (Belarus).