Extreme E announces scientific partnership with Enel Foundation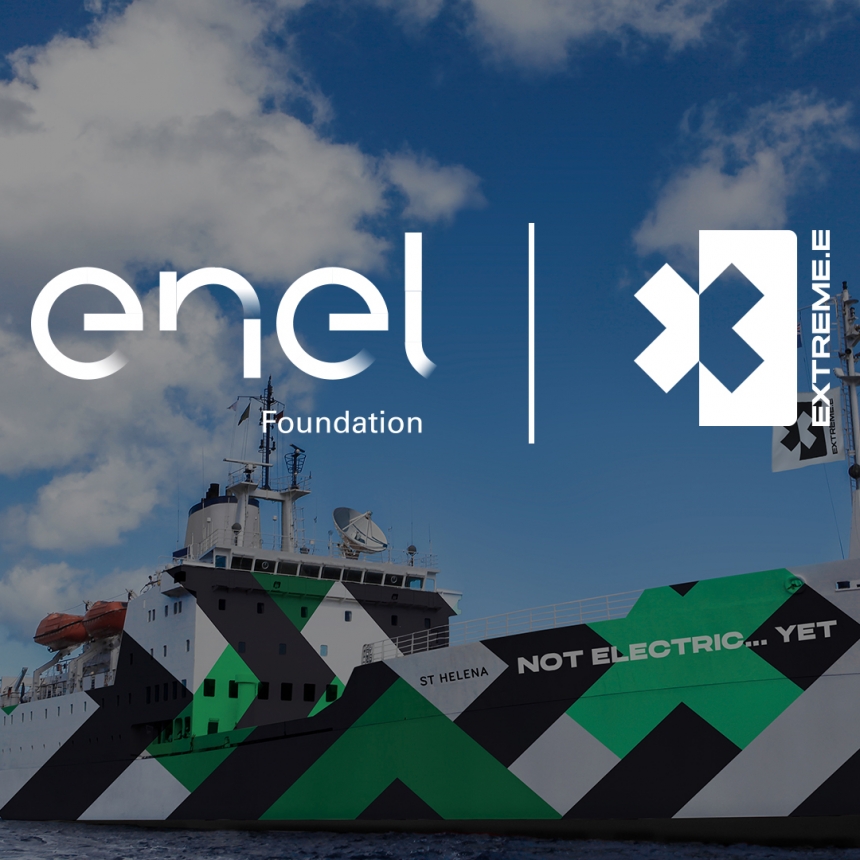 Extreme E, the pioneering electric off-road racing series, has announced that the Enel Foundation is to become its Founding Scientific Partner.
Extreme E will see electric SUVs competing in extreme environments around the world, which have already been damaged or affected by climate and environmental issues, promoting the adoption of electric vehicles to help preserve the environment and protect the planet.
Enel Foundation - as a member and coordinator of the Scientific Committee - will advise Extreme E on Legacy Programmes and co-lead the research activities carried out with the team of world-renowned scientists across each of the ecosystems in which the series will race as well as on board the series' floating centrepiece, the St. Helena.
The two partners are pleased to announce their first open call for research for 2021. 'Racing for the planet' invites scientists to join the voyage on the St. Helena and conduct research and outreach programmes during the transits between race locations, focussing on understanding climate change and/or consequences of this phenomenon and suggesting adaptation and mitigation pathways.
Applications are welcome from a broad range of scientists that share the same passion for electrification, environment and equality with Enel Foundation and Extreme E. For further details and to apply please click here.
Alejandro Agag, Founder and CEO of Extreme E, said: "We are truly proud to welcome the Enel Foundation as a Founding Scientific Partner to Extreme E. The Enel Foundation is a hugely respected global partner which will strengthen the Scientific Committee with access to a wealth of research projects, leveraging on the vast knowledge of its founders and its academic and institutional partners to best-engage our global audience in our Legacy Programmes.
"This partnership will provide the perfect complementary platform as it seeks to strengthen and amplify the research our scientists intend to carry out through feeding findings back into the scientific community and informing the wider public beyond. The partnership will help ensure we're developing and broadening the conversation, whilst contributing significant research and potential solutions."

Carlo Papa, Managing Director at Enel Foundation added: "We are honoured to serve in the Extreme E Scientific Committee. Convergence is the name of the game in the new normal we are all facing. Science and sport together can help win the race to a sustainable future – resilient, equal and circular - powered by affordable, reliable, sustainable electricity smartly distributed to all."
The series will hold its Virtual Global Launch on Tuesday 27 October at 1400 (GMT), to register please visit https://www.extreme-e.com/launch.