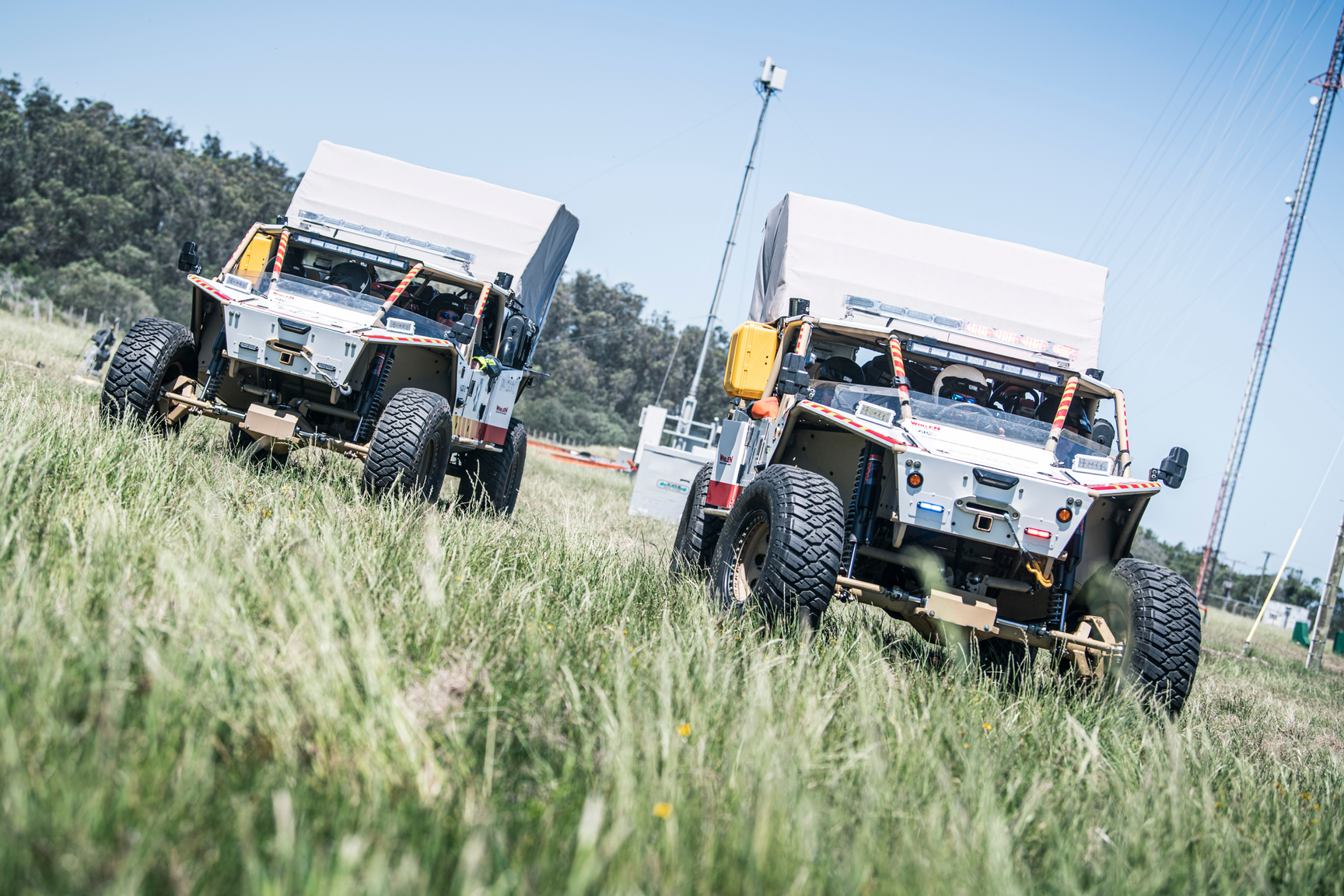 How Extreme E and Vodafone Business are transforming remote healthcare
Vodafone Business — Extreme E's official technology communications partner —have been working tirelessly to integrate innovative emerging technologies into its global operations and the series' Legacy Programmes.

From forest fires in Italy to water acidity in Scotland, Vodafone Business are assisting Extreme E to leave a long-lasting positive impact at each race location and improve on-site safety.

Given the remote nature of Extreme E's racing calendar, how are safety networks established in such locations?

Extreme E has been a pioneer for introducing motorsport to remote locations. Travelling to all corners of the globe, locations have varied from the Arctic X Prix in Greenland to the Antofagasta Minerals Copper X Prix in the Atacama Desert, Chile.

This is a racing series that takes place far from the beaten track so if an accident takes place, the medics on-site cannot rely on the sophisticated resources normally present at a professional motorsport track. While they're trained to handle injuries, accidents can require urgent and specialised support before the patient can be transported to the nearest hospital – when needed.

To promise the safety of the series' running, Vodafone in Health have partnered with Proximie to bring their world-class remote medical collaboration platform to Extreme E's medical team. Running on a Vodafone Business Mobile Private Network, they can get real-time medical collaboration, enhanced video-based training, and data analytics.



Providing Extreme E with a video network, the race control and medical teams can now monitor events during the race. If there's an accident, they can understand the circumstances before even arriving at the crash site, which can save valuable time.

Medics are now equipped with body-worn cameras when they arrive on scene, and the footage of the incident can be broadcast back to the race control team and the Chief Medical Officer, who can follow the situation in real-time and make critical decisions.

Ali Russell, Managing Director at Extreme E, said: "Vodafone is a global leader of communications, innovation, and technology and being able to utilise solutions such as this for our championship is a fantastic example of our shared ethos.

"As a sport for purpose series, it's essential that we align ourselves with companies who share our core values, and initiatives such as this are extremely important to the success of our series."

Clare Morden, Chief Medical Officer at Extreme E, said: "Vodafone is providing us with the capability to see the incident, so I'm able to prepare the medical centre for what is incoming. I can guide medical management and plan forward."

With the Vodafone-Proximie solution, the whole team can instantly connect despite their isolated location. This solution creates a safer environment during the races, better patient outcomes, and improves medical training as the staff can record the sessions and share videos for future reference.

Looking ahead, the platform utilised by Extreme E can also make real-time collaboration and guidance accessible in other fields too, showing how the series is a world-leader in innovation and technology.

Find out more regarding how Vodafone Business technology is helping transform healthcare , as well as being the championship's pioneering technology communications partner.