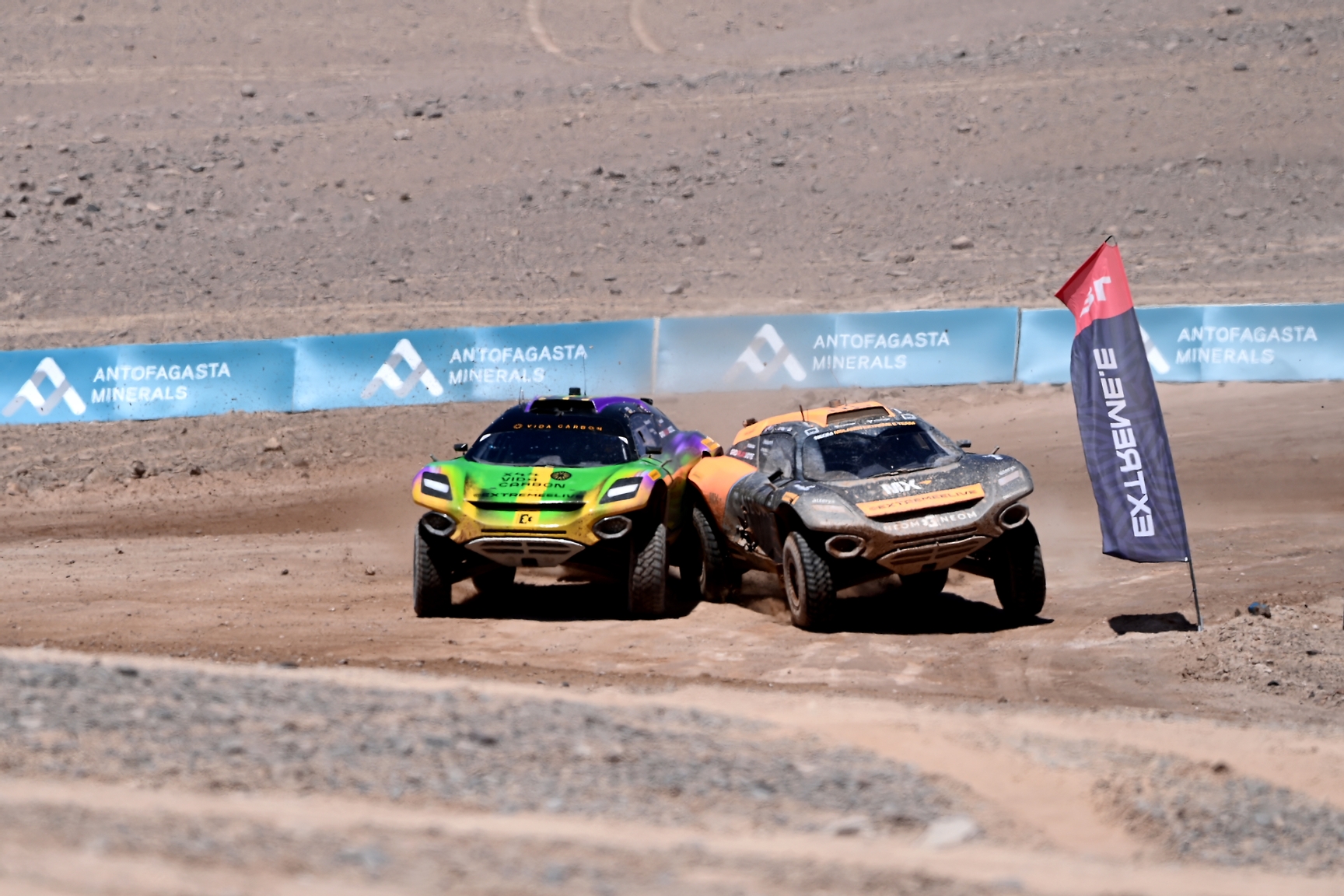 Last time out in Chile
When Extreme E finally held its first event in South America, it was always going to be a standout.

On the formidable terrain of the Atacama Desert, the high speed three-kilometre course rewards driver commitment and tests every component of the ODYSSEY 21.

Fraser McConnell, formerly the series' Championship Driver and now at X44 Vida Carbon Racing, summed up the track in Chile. He said: "It is like a rollercoaster out there. There are also plenty of blind crests so you need to pick your spots, be committed, and have a visual line in your mind of what's ahead, and be level on the jumps with the nose up.

"You are on the throttle 80 per cent of the lap, flicking the ODYSSEY 21 left and right, getting some big airtime, too! It is an incredible course."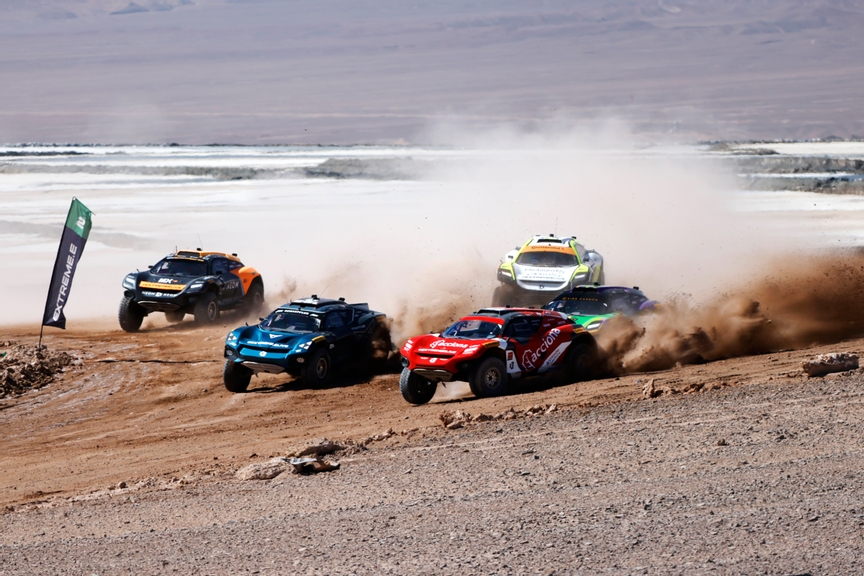 When Extreme E travelled to Chile last September, Rosberg X Racing (RXR) were within touching distance of securing back-to-back titles, after two wins from the opening three X Prix of 2022.

And Nico Rosberg's outfit continued their strong form from the outset at the Antofagasta Minerals Copper X Prix, topping the Qualifying standings to edge them closer to a second Extreme E Championship.

There would, however, be a dramatic late twist in the tale. Technical issues in the garage prior to lining up for the start meant RXR were denied an appearance in the Final in Chile, as well as robbing them a shot at securing their second championship.

As a result, No.99 GMC HUMMER EV Chip Ganassi Racing entered the Final as first reserve to make up a five-car grid, with RXR losing out on crucial championship points.

When the Final eventually got underway, a frenetic tussle ensued between and the NEOM McLaren Extreme E Team in the battle for victory.



After some excellent wheel-to-wheel action between the two, it was the NEOM McLaren Extreme E Team's Tanner Foust and Emma Gilmour which came out on top and crossed the line in first place to take what looked like their debut series win.

Penalties applied after the race, though, dropped the on-track winners all the way to fifth overall. This ensured X44 Vida Carbon Racing's Sébastien Loeb and Cristina Gutiérrez inherited the win, which propelled them back into the championship picture ahead of the Season 2 finale in Uruguay.

It was to prove crucial, as buoyed by their maiden win of the campaign, Sir Lewis Hamilton's outfit claimed the Extreme E Season 2 title at the final round in Punta del Este.



No.99 GMC HUMMER EV Chip Ganassi Racing fought valiantly through the field to finish the race in third after their unexpected Final appearance. However, in pushing hard to make the most of the opportunity, they received a penalty for missing a waypoint during the Final, demoting the American outfit off the rostrum.

This gave ABT CUPRA XE their maiden podium of the season, with Nasser Al-Attiyah joined by Klara Andersson as the team secured third place. It was Andersson's series debut, jumping into the ABT CUPRA XE ODYSSEY 21 after Jutta Kleinschmidt was ruled out through injury after a Free Practice crash.

With less than two months until the Season 3 finale kicks off in Antofagasta, the five teams left in the title fight will be working tirelessly to ensure they are ready for the challenges of the Chilean course, as Extreme E prepares for another classic in the Atacama Desert.