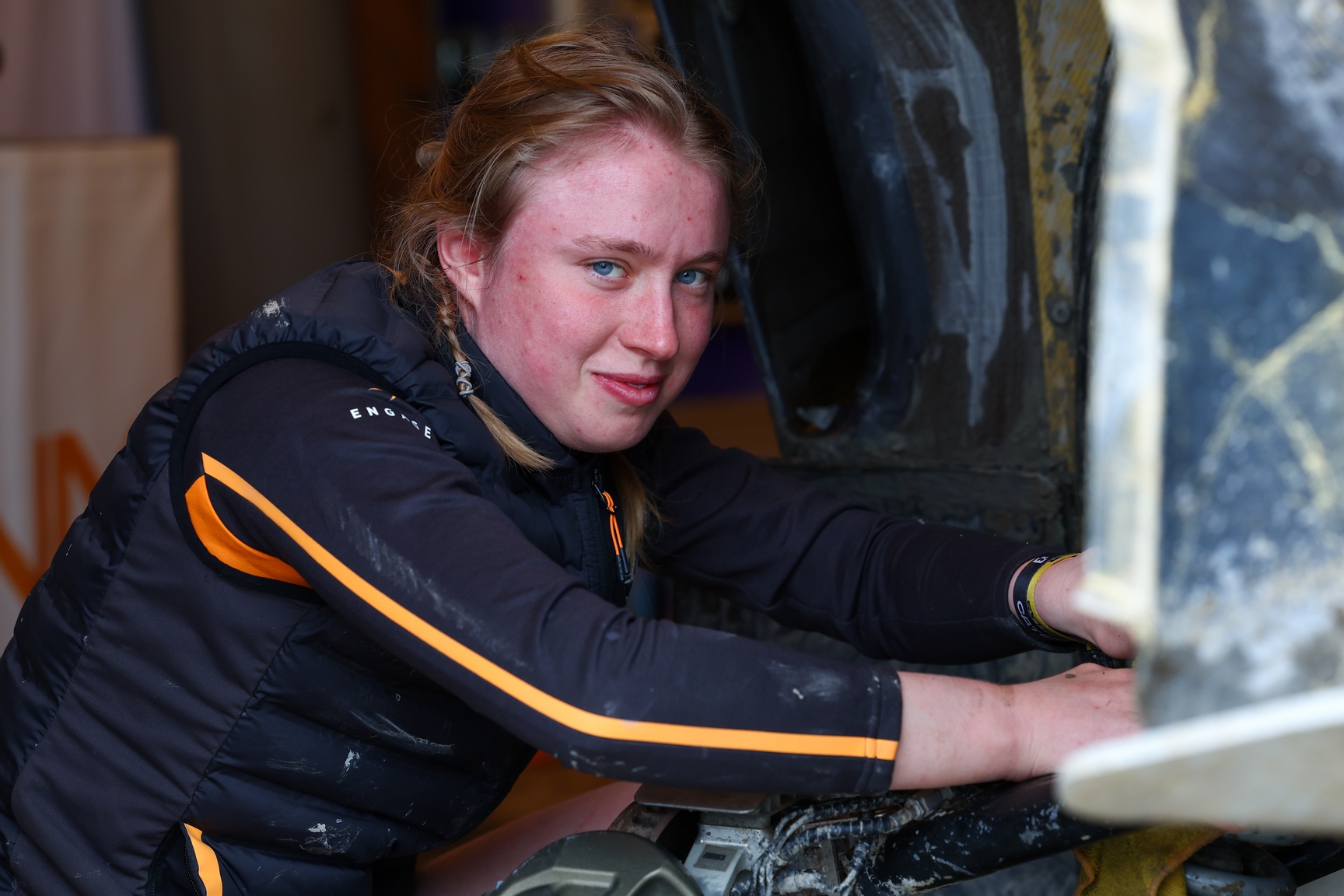 Getting to know Racing for All's Aisling Power
Extreme E: What prompted you to apply for the Racing for All programme?
Aisling Power: The Racing for All programme appealed to me because its requirement of you having little or no motorsport experience allows everyone from any background an opportunity to break into the industry. My motorsport interest was relatively recent and, although academically I had put myself in the best position I could to enter the industry, I was also more interested in being more hands on and getting practical experience without having experience first can be difficult.

When I saw this opportunity, which exists because of the Racing for All Programme, I'd found my ideal job.

Extreme E: How excited were you to be working with such an established motorsport name?
AP: In short, extremely excited. McLaren Racing is one of the biggest names in motorsport and to be starting my career in motorsport with the NEOM McLaren Extreme E Team was a chance of a lifetime.

Extreme E: What have you been doing as part of the team?
AP: I have been working for the NEOM McLaren Extreme E Team as a Junior Mechanic. Scotland was my first experience being at a race, and I was straight away given the opportunity to work hands on the car. Both helping others and getting to learn from them but also being given my own tasks.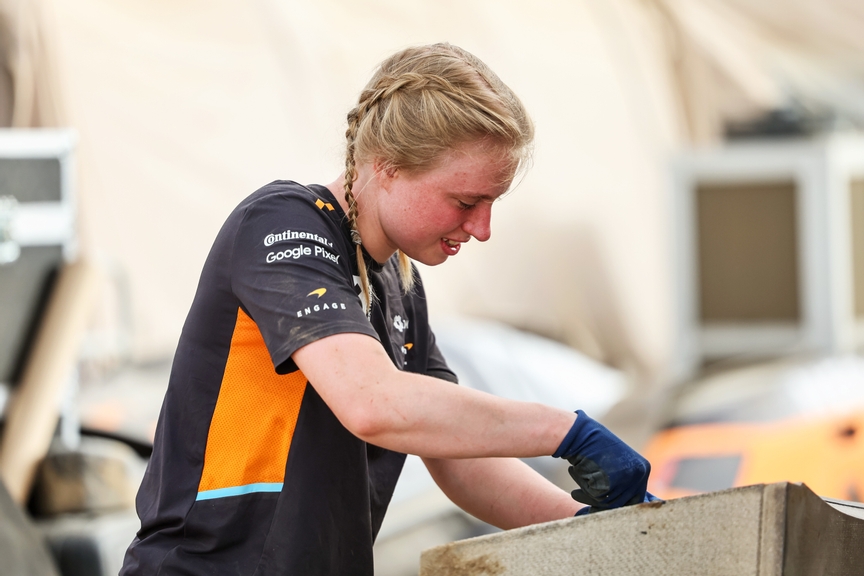 Extreme E: What did you most enjoy from your first event in Scotland?
AP: It's hard to say what I enjoyed most as there wasn't anything I didn't enjoy! Even the three-year-old me enjoyed the mud. Overall, just being there in Scotland and working with the team for my first motorsport event was the best experience.

Extreme E: What are you currently studying and did your experiences with Racing for All help towards them?
AP: I'm currently studying an Advanced Motorsport Engineering MSc at Cranfield University, and yes, my experiences with Racing for All have helped as being at the event in Scotland I got to see many of the things I'd learnt about during my studies. I also got an idea for my Individual Research Project topic.

Extreme E: How would you describe working amongst a race team in Scotland
AP: I really enjoyed working with the team in Scotland. It was interesting to see in person how a race team works together, while getting to be involved and a part of it myself. It's competitive, driven and challenging, but the whole team was really welcoming and supportive and gave me as much opportunity to learn as possible.

Extreme E: You also managed to secure a podium in your first event with the team – how was that?!
AP: As soon as they saw this question they said I was a lucky charm! I'll be working with them for the rest of the season and hopefully beyond so they must be happy with my contribution to the team too!