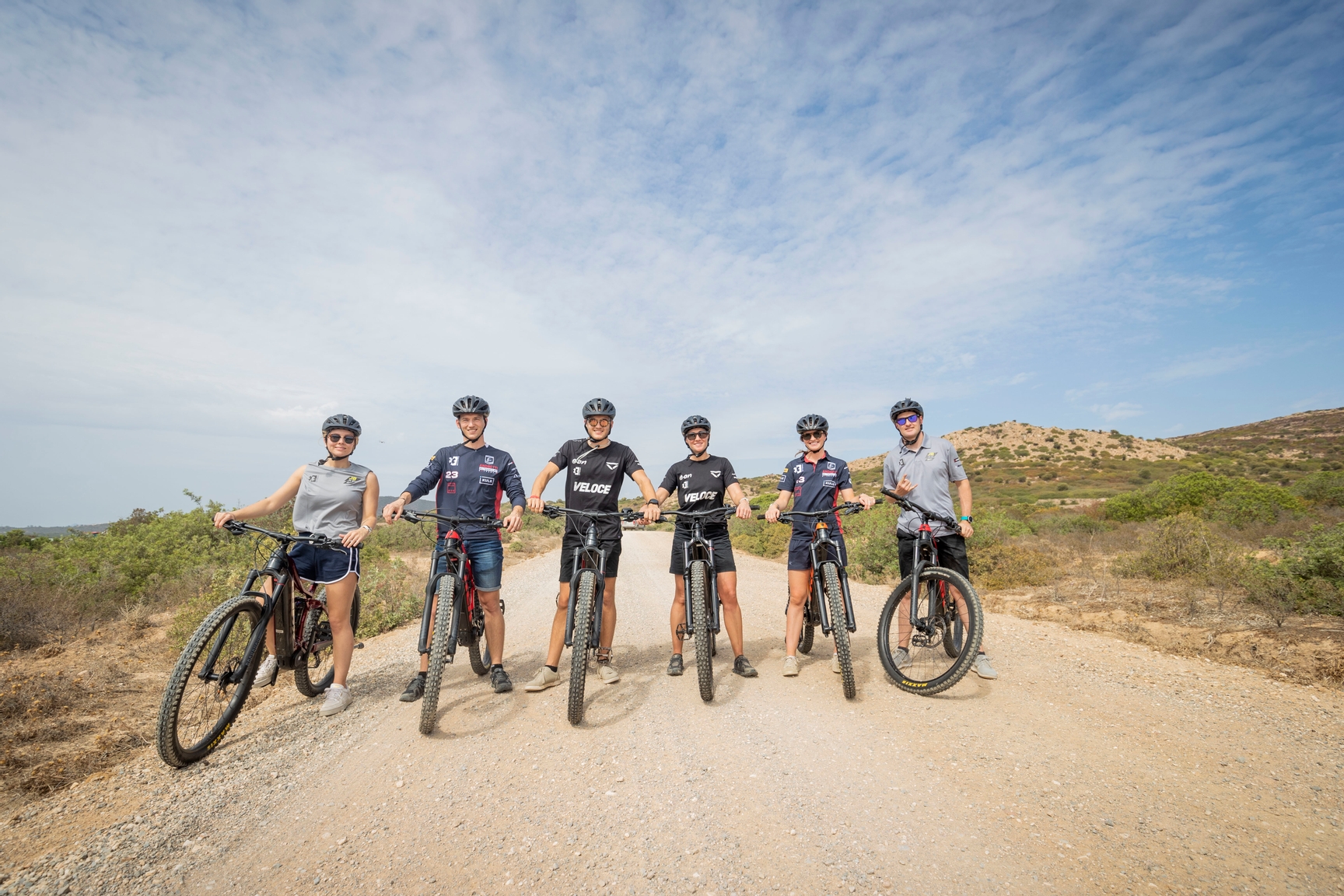 Making a difference off track in Sardinia
Legacy Programme and Tipping Point discussions
Extreme weather patterns have becoming increasingly hard to ignore and Sardinia is no different. The Mediterranean is already emerging as a key hot spot of climate change. Heatwaves have increased in intensity, number, and length during recent decades, especially in summer.

In July, the series replanted a half-hectare area with nectar-rich plants, shrubs and trees to create a forest to support bees – the first of its kind in Sardinia. Almost 90 per cent of wild plants and 75 per cent of leading global crops depend on animal pollination. One out of every three mouthfuls of our food depends on pollinators such as bees.

Extreme E collaborated once more with the MEDSEA Foundation, whose research aims to protect and provide sustainable management of the marine and coastal resources of Sardinia and the Mediterranean Sea, to deliver this latest joint initiative in the region, which looked at the emergency services response during the climate crisis.

Championship representatives visited Cagliari's Regional Civil Protection Operations Centre to understand how aid relief is organised and coordinated across Sardinia during a climate emergency such as wildfires. A number of drivers and teams across the series were also given access to the Sardinian Forest Service (CFVA - Corpo Forestale e di Vigilanza Ambientale) helicopter operating base in Pula - one of 11 bases across the Italian island.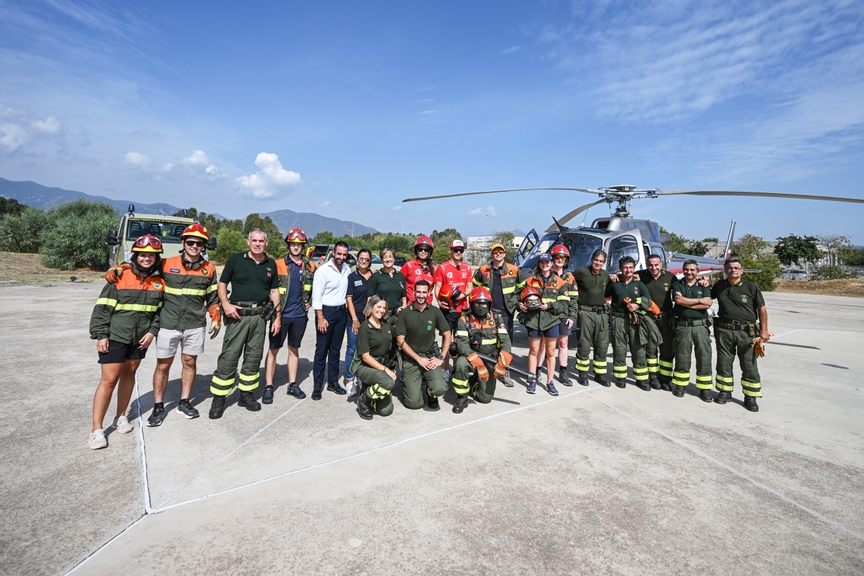 With 11 helicopters in total, these bases have proved vital in supporting fire crews tackling wildfires across Sardinia. They got to meet the men and women who are on the front line to understand how the local authorities respond to the wildfire crisis and take part in a response simulation.

Cristina Gutiérrez, X44 Vida Carbon Racing, said: "It was so great to be at the station to learn about the amazing work that the firefighters do to keep Sardinians safe from the wildfires. I was so impressed that they have helicopter stations across the country which means that they can get to any fire within 15 minutes."

The championship's Tipping Point series at the Island X Prix also helped to highlight a number of climate issues, provoking discussion around environmental issues and sustainable alternatives.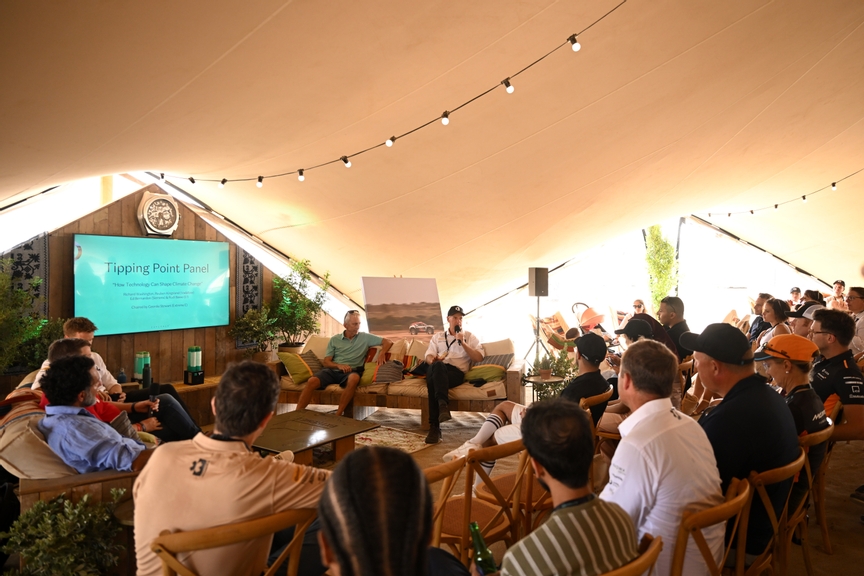 Supported by the championship's Scientific Committee and partners of the series, the discussions were centred around how technology can shape climate change and embedding sustainability in to business.

Community engagement
Extreme E visited a school in Domus de Maria to support education around the climate crisis. The Posidonia Blue Carbon project, a legacy initiative launched previously by the championship, was the topic of focus with a workshop and presentation conducted to emphasise its importance and highlight threats to its habitat.

The children also got to experience cutting edge technology first hand whilst learning about climate issues affecting their home. A VR experience was provided by Vodafone Business which showed them was it would be like to be a firefighter.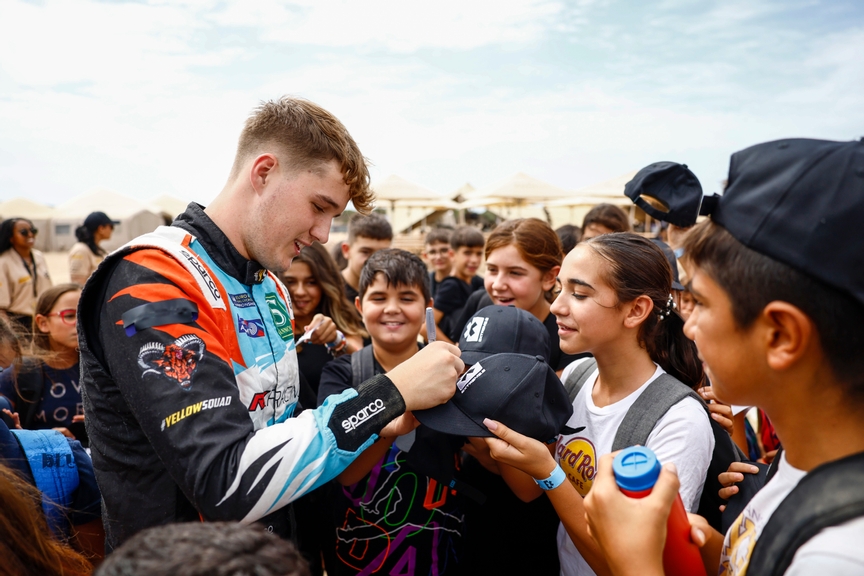 This was followed by a trip to the Extreme E paddock where they were taken on a guided tour behind the scenes. The kids met a number of famous faces on the way, including Championship driver Patrick O'Donovan and Extreme E presenter Laura Winter who showed them what it's like to present on television.

Sourcing local produce
Another way to reduce your impact on the environment is to use ingredients that are in season and locally sourced. Extreme E incorporated this ethos into a classic Italian dish – pasta!

Whilst in Sardinia, drivers from Veloce Racing, JBXE and Andretti Altawkilat Extreme E visited a local Sardinian restaurant to have a go at making the much-loved meal.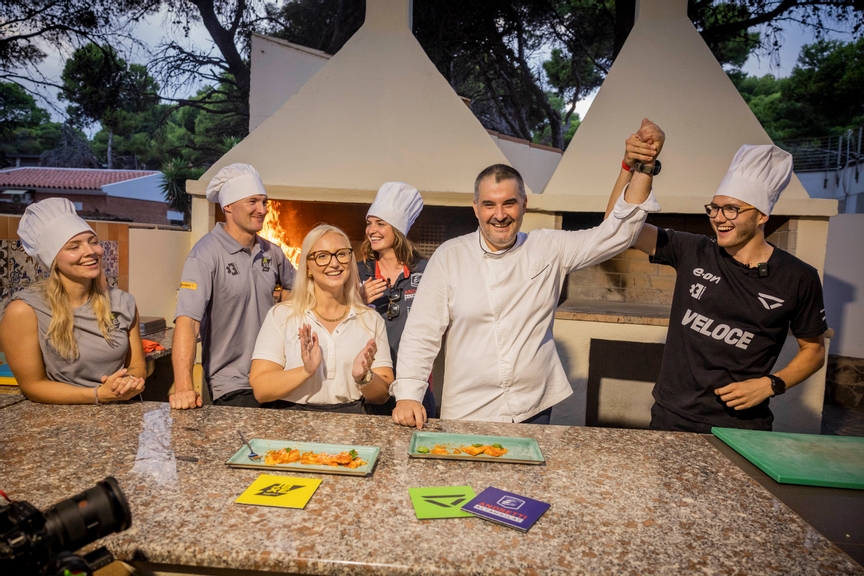 The initiative was aimed at highlighting the environmental message around importance of locally sourced ingredients and food wastage reduction – two things that can dramatically improve a household's carbon footprint.

Count Us In Initiative
Electric transport is not only limited to cars, which is why Extreme E challenged its drivers to cycle across to Sardinia's Capo Teulada military base for the Island X Prix.

The assistance of e-bike technology showcased how there are many sustainable ways of getting from A to B with the added benefit of getting fitter.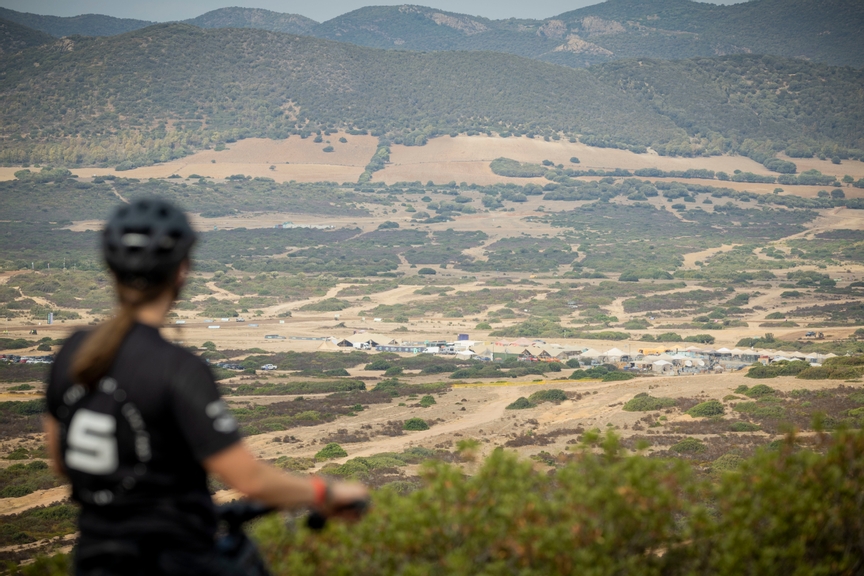 The initiative was all part of the championship's collaboration with Count Us In. Extreme E's Count Us In Challenge, a campaign using the power of sport, and the excitement of motor racing to inspire fans to take practical steps on climate change that contribute to a greener future.

For Rounds 7 and 8, the call to action was to 'Walk and Cycle More', with the Veloce Racing, JBXE and Andretti Altawkilat Extreme E teams using the power of two wheels rather than four to travel to the race location on the Italian island to make their Count Us In pledge.