Enel X Way brings the energy of Extreme E to Sardinia's Island Prix
Enel X Way is the company of Enel Group dedicated to electric mobility, aiming to support individuals, businesses, and cities in their journey towards the electrification of transportation, energy transition, and a cleaner future. This process is powered by continuous investment in new technologies, a product ecosystem that fosters the accessibility, management, and charging of EVs, and last but not least, a constantly expanding infrastructure network boasting over 290,000 charging points throughout the world, available to our clients through the Enel X Way App.

Serving as Official Smart Charging Partner, Enel X Way fields its experience in Extreme E races with ever more efficient and innovative charging solutions: for the Waypump 50 Race Edition smart chargers, we've specifically engineered a smart charger that's able to power the SUVs in this fully electric championship. It's a hydrogen fuel cell-powered and portable solution, built to travel through the various stages of the Extreme E race.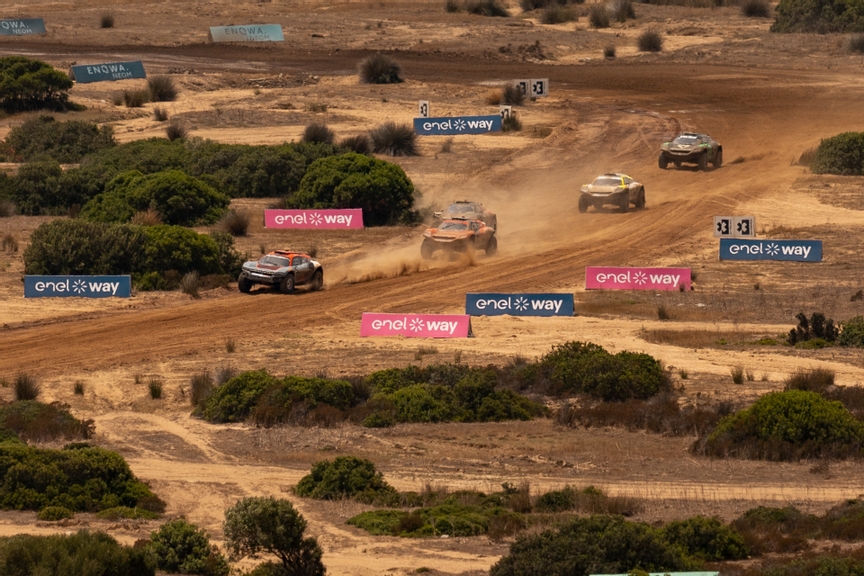 Racing in Extreme E competitions means facing challenging conditions and the Waypump 50 Race Edition smart chargers guarantee a full charge in complete safety, with energy provided by purely renewable sources at every stage of the race. To achieve this, the support of the engineering team from Enel X Way was a fundamental factor in ensuring all racing teams were properly served. In this kind of process, there's no waste and everything is regenerated: water used in the clean-up process of the vehicles is a byproduct of the hydrogen generator used to power the EVs batteries, ensuring an all-around sustainability.

Electrification of transport, the fight against climate change, and inclusion are the three pillars on which Enel X Way's mission is based and which are common to the Extreme E championship: this partnership delivers a positive spark that ignites the fun and the adrenaline of motorsports together with the development of innovations that benefit the lives of all. As a matter of fact, the racing tracks featuring in Extreme E are the perfect testbed where Enel X Way can test new solutions, from charging systems to robotics.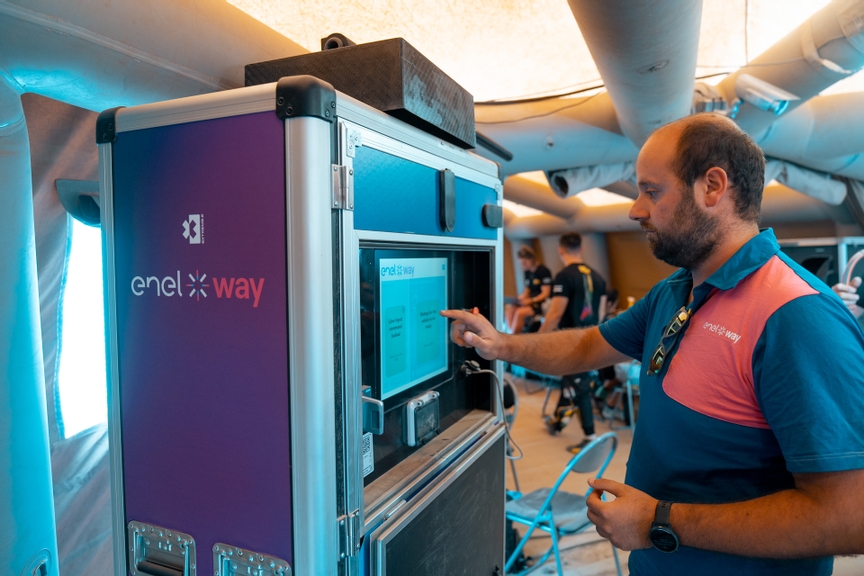 Extreme E and Enel X Way are bonded by the same pillars of sustainability and establish firm goals to zero C02 emissions and foster the energy transition towards decarbonization, through electrification and the use of renewable energy sources. Their collaboration proves how the energy transition can become a reality throughout the motorsport sector and how technological development can deliver a positive impact on environmental sustainability.

Extreme also means gender equality since every team features both a male and female pilot, matching the values of diversity and social inclusion championed by Enel X Way, working day in and day out to create mobility that's accessible to all. Inclusion is the fundamental path to embark on the way to create truly sustainable communities.

Another key theme is safeguarding local territories through our Legacy Projects initiatives, of which Enel X Way is an active supporter. This year at the Island X Prix, Extreme E collaborated with the Medsea Foundation to create "A forest for bees", aiming to create a 0,5-hectare nectariferous forest to safeguard bees and wildlife, while respecting biodiversity.

The commitment from Enel X Way takes contemporary challenges under the limelight, thanks to the breathtaking tracks of the Extreme E championship.


To learn more about eMotorsport championships supported by Enel X Way, click here.