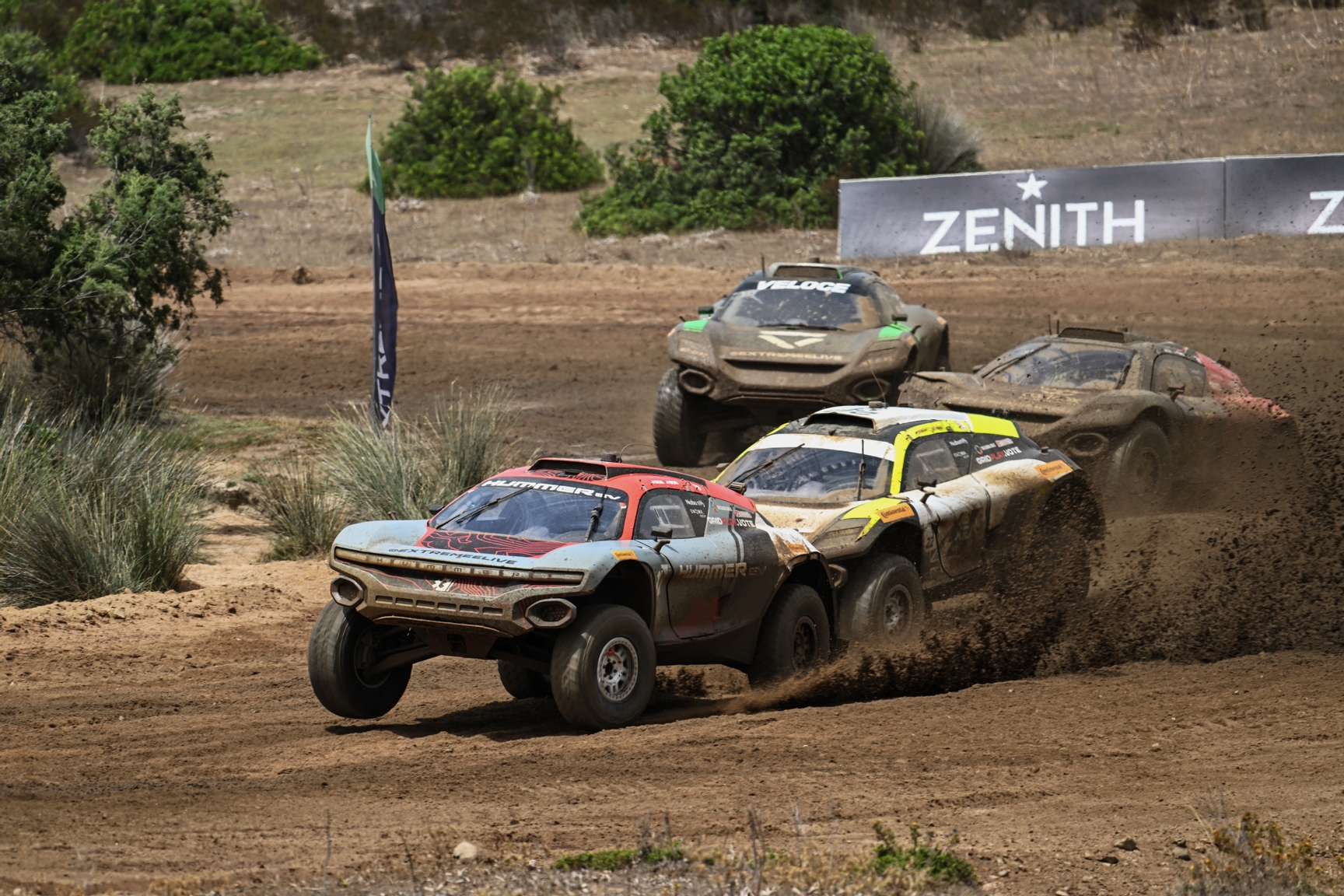 Extreme E partners with Siemens ahead of Extreme H launch
Siemens and GeoPura will deliver industrial software and technical consultancy services to Extreme E and Extreme H, as part of a consortium alongside Extreme E and its existing partner network, as the series moves towards an exciting new venture with the future launch of an off-road hydrogen racing championship – a world-first for motorsport.

ENOWA will continue to develop the hydrogen solution that will power on-site operations and infrastructure at each race location.

The Extreme H car will retain the same powertrain and chassis used in Extreme E. The key differentiating factor in Extreme H will be the hydrogen fuel cell that replaces the battery as the principal energy source. Further details regarding the transition to hydrogen and the Extreme E championship will be announced in due course.

Alejandro Agag, Founder and CEO of Extreme E, said: "Our new partnership with Siemens and GeoPura is an important milestone as we edge closer to launching Extreme H, which will be a world-first for motorsport, and widening our hydrogen initiatives.

"Hydrogen is a key pillar for the future of the automotive industry and, as a series which was designed to be a testbed for innovation and solutions for mobility, collaborating with such experienced businesses to develop the most innovative hydrogen solution possible is a significant step."

Tony Hemmelgarn, President and CEO, Siemens Digital Industries Software, said: "By pushing the boundaries of what can be achieved with hydrogen energy in an extreme racing environment, we can have a meaningful impact on the development of cleaner, more sustainable power for all. Bringing our expertise to the Extreme H racing series and in particular its car, will allow the team to build, test, optimise and validate advanced designs in a digital environment."

Andrew Cunningham, CEO of GeoPura, added: "GeoPura is excited to contribute its expertise and be involved in such an important and critical project. Our business is strongly aligned to the purpose of the Extreme series, and the extension into off-road hydrogen racing will without a doubt raise awareness of zero-emission alternatives for the mobility sector, have a positive impact on the wider supply chain, and continue to highlight the ongoing effects of climate change."

In the development of Extreme H, green hydrogen sources will be continue to be used to power the fuel cells, created using a combination of solar and water. This green technology is already being used behind the scenes in Extreme E as part of the hydrogen ecosystem provided by ENOWA, delivering the energy source to charge the vehicle's batteries.

Siemens and GeoPura will collaborate with the Extreme E technical team as well as motorsport manufacturer Spark Racing Technology, who will engineer, develop and assemble the Extreme H car, along with all suppliers and partners contributing to Extreme E's transition to Extreme H.

Extreme E utilises various methods to keep its overall carbon footprint as low as possible. These include using a refurbished ship, the St Helena, for transporting the championship's freight and logistics equipment, including race cars and paddock, around the world; using remote broadcast and digital streaming; capping team personnel numbers on-site; and using a combination of battery power and green hydrogen to power the paddock.

Development for the Extreme H vehicle is underway, with a prototype set to be unveiled later this year.